When I planned my trip to El Nido I actually already thought about going diving there since I heard it is one of the most beautiful dive sites in Southeast Asia. I never dived before so I decided to just wait until I was in El Nido and then see if there is a good dive shop there.
The day I arrived, I found the Submariner Diving Center and just went in to ask questions about the diving courses etc. since I did not really know what to expect.
The owner of the dive shop was really friendly and helpful and advised me to do the Discover Dive first before actually doing the Open Water certificate. I thought that was a great idea and so I signed up for a dive on the next day. The Discover Dive cost me 4500 PHP and was totally worth every cent.
I had to be at the dive shop at 7:45AM and we then got a small introduction to diving. All of us were beginners so everyone of us had to learn to properly use the equipment. There was one dive instructor per 2 persons so since my group was 3 people we had 2 instructors who were both really considerate and patient in explaining everything.
We did three dives that day. The first one was actually to get us used to the gear and breathing under water. I myself had a bit of trouble with that at the start but, luckily, it got better after a while.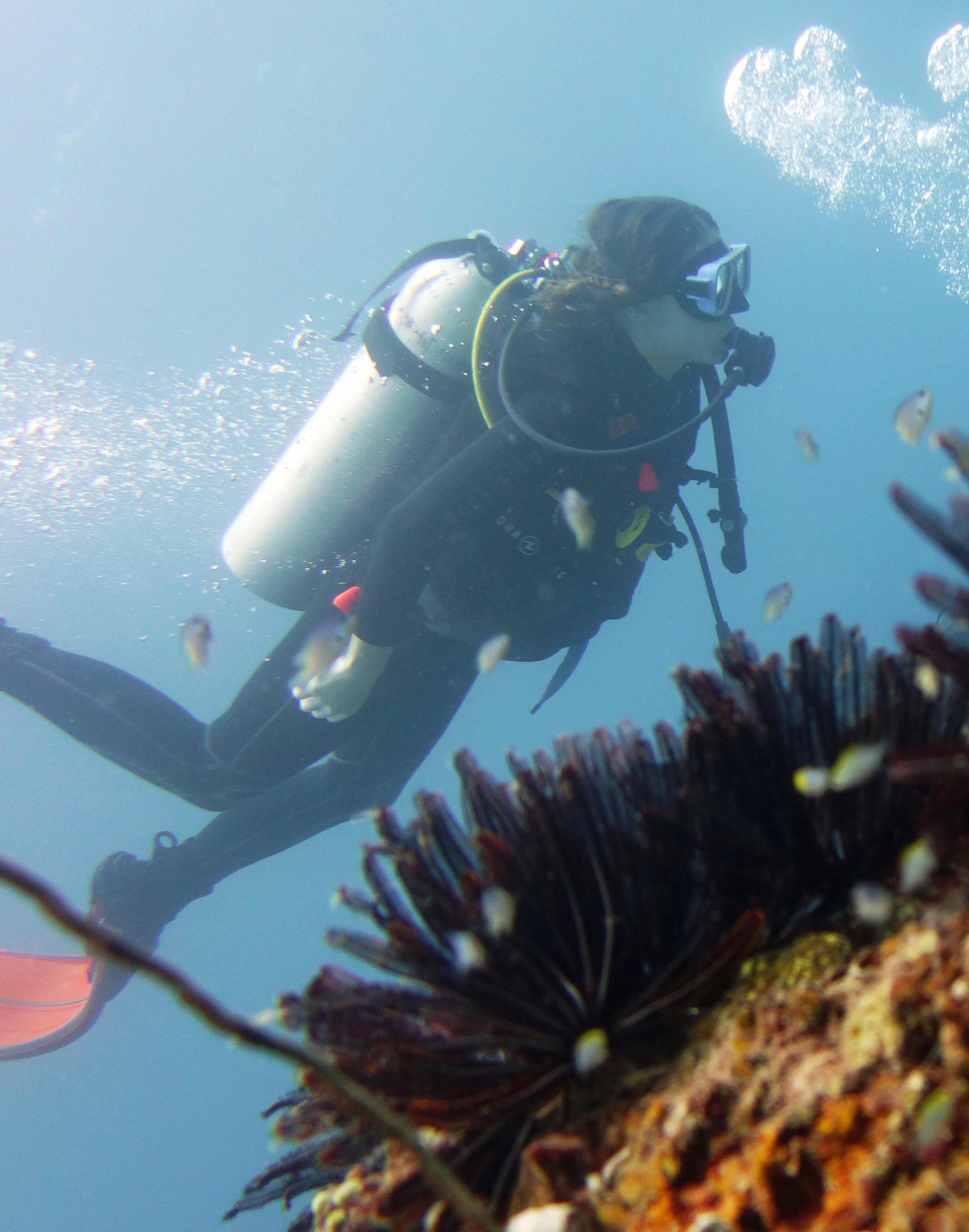 The underwater world in El Nido is simply breathtaking and unbelievably fascinating. I have never seen so many beautiful, colorful fish and corals. I basically saw the whole cast of finding Nemo, except for the seagulls and the dentist of course. I even got to see a turtle which was definitely the highlight of my day. Since then I had only seen turtles in zoos or aquariums which is nothing compared to what I got to experience here!
We also had a professional underwater photographer on board to take pictures of us and the wildlife so we could purchase them at the end. I did buy all of them for 2000 PHP because it was just such a great experience and I wanted to remember my first dive forever.
So whenever you are in El Nido, make sure to stop by the Submariner Diving Center for some diving. It is definitely worth the money and I would go back anytime! The staff and the instructors are just awesome and such great people. They make the diving experience a really amazing event that I will for sure never forget.
The dive shop also turns into a bar at night with music and loads of drinks and cocktails. Above the dive shop is a restaurant called Habibi where you have an amazing view over the bay. They have breakfast, lunch and dinner options and are open from 7am until late so you could even get breakfast there before your dive.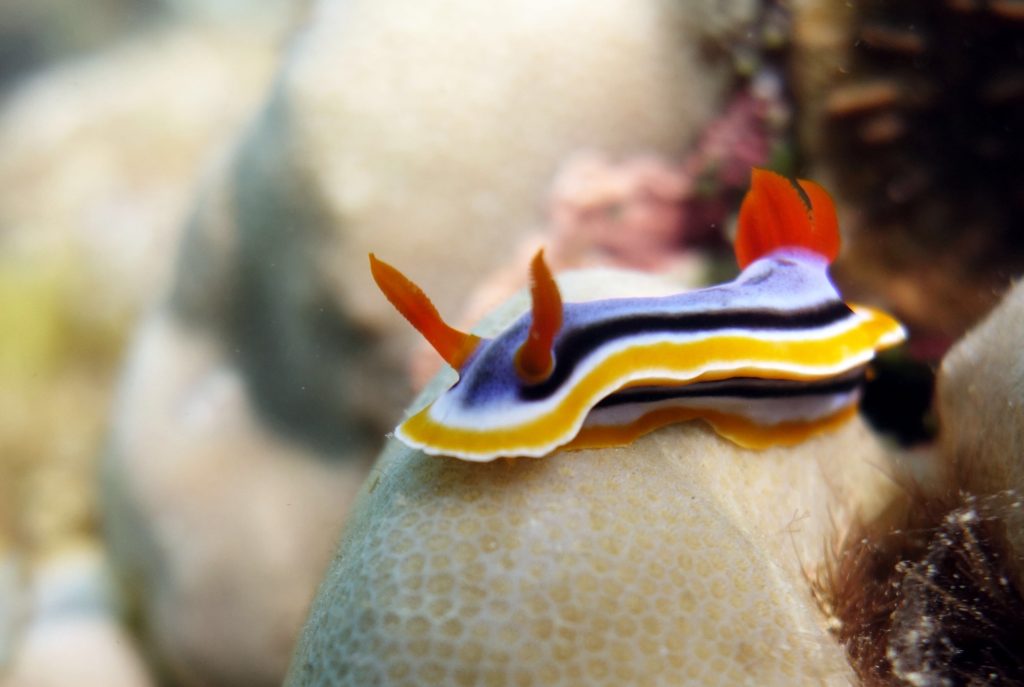 Read more about my trip to the Philippines here.
---
Have you ever been diving with Submariner Diving Center in El Nido? How did you like it? Let me know in the comments below! Also feel free to contact me should you have any questions!