Hey there travel-lovers, adventure-seekers, and wanderlusters,
My name is Denise. I am a recent university graduate and have always had a passion for travels, cultures, and languages. I am not a full-time traveler but I try to explore as much as I can alongside my job. In 2015 I embarked on my biggest journey yet - I moved to Singapore for one year as an exchange student. Since then I am absolutely faszinated by South East Asia and try to go back as much as possible. However, there are other, so amazing places in this world that I love exploring. Until now I have visited 27 countries but my goal is to see at least 75% of all the countries before I die. When people ask me what my favorite country is that I have been to so far, it is extremely difficult for me to answer because every country I have been to has its own beauty and uniqueness that you just cannot compare to any other place. With this blog, I want to take you on my adventures on this beautiful earth, that we call our home. Enjoy!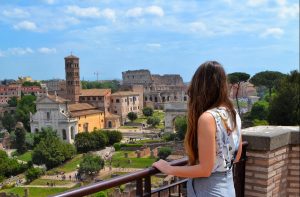 Join me on my journey around the world

.
I am always happy to receive tips and recommendations for new places to travel to!
If you feel like I really need to go to a specific place, shoot me a message!