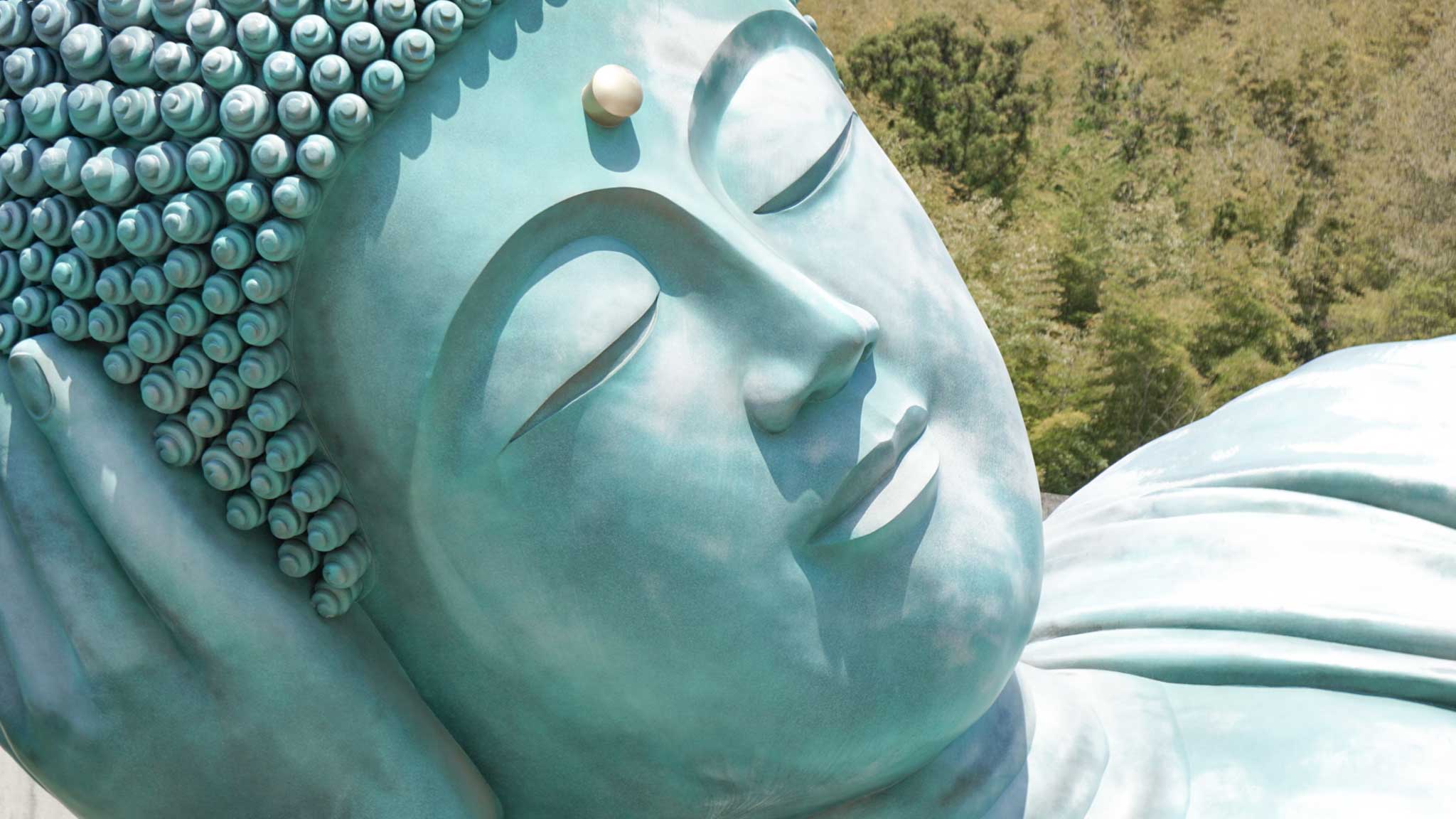 I recently spent 2 1/2 days in Fukuoka, Japan. Now want to give you some ideas for a 2-day itinerary for Fukuoka so that you can make the best out of your stay!
Fukuoka is the capital of the Fukuoka prefecture in the South-West of Japan. It is famous for its delicious Hakata Ramen, ancient Temples, and modern shopping areas.
Morning
1. Make your way to Maizuru Park to visit the Fukuoka Castle Ruins
One of the places that is absolutely beautiful during Sakura season, is the Maizuru Park and Fukuoka Castle Ruins. Admission is free and it's overall a nice park to walk around and explore. 
2. Walk over to Ohori Park and enjoy a stroll around the lake
Ohori Park is just across the street from Maizuru Park and is just another beautiful area to take a break or walk around the lake. You can rent one of these smaller pedal boats or have a drink at the Starbucks right next to the lake.
3. Walk for 10 minutes to Nishi Park and visit the Terumo Shrine
Nishi Park is another park I recommend visiting and adding to your itinerary for Fukuoka. This place is also absolutely gorgeous during the Cherry Blossom season. The park is also home to walking trails, a playground and the Terumo Shrine making it a great location for families, nature enthusiasts, and travelers. 
4. Head to Fukuoka Tower and enjoy the view over the city
Lunch: Have a small lunch around the area, check out the convenience store to see what you can grab from there. 
Afternoon
5. Take the train to Muromi station and visit Atago Shrine
Located on top of a hill the Atago Shrine is also a must visit place and should be added to your itinerary for Fukuoka. It is the oldest Shrine in Fukuoka.
In order to get to the Shrine, you will either have to climb some steep stairs or walk up the hill – just be prepared to wear the right type of shoes when you visit the Shrine. Once at the top, you will also have an amazing view over the bay area of Fukuoka. 
6. Head back to Tenjin station, walk along the stream and enjoy some shopping at the Underground Shopping Mall
The area along the stream is a great place to take a walk and admire the beauty of Fukuoka City. And if you want to do some more shopping, you can head down to the Underground Shopping Mall where you'll find some local Japanese as well as International Brands. 
7. Walk over to the Kushida-jinja Shrine
The Kushida-jinja shrine is located close to the stream and Canal City Hakata.
At the shrine, you can find the so-called Kazari Yamakasa (large stationary festival floats). These floats are decorated with some scenes from Japanese fairytales, anime, as well as images of Samurai warriors. These floats are rebuilt every July and then displayed at the shrine. 
Dinner: Have some dinner at the Ramen Stadium on the 5th floor of Canal City Hakata
Fukuoka is known for its delicious Hakata style Ramen. And if you are a Ramen lover like me, you will like this place. Head to the 5th floor of Canal City Hakata and you'll find a collection of small restaurants to choose from. They all offer some type of Ramen dish so you can choose which one appeals more to you. For most of them you would also order at a machine and then wait until it's your turn to sit and eat.
Evening
8. Enjoy some shopping at Canal City Hakata and watch the Water Light Show
Shopping should also not be missed on your itinerary for Fukuoka. No matter if you want to check some international or Japanese stores, you'll definitely find something at Canal City Hakata. Do make sure you bring your passport in order to get your tax back when you spend a certain amount. 
Morning
1. Take the train to Dazaifu to visit the Dazaifu Tenmangu Shrine
Depending where you are staying in Japan, there are either direct trains to Dazaifu or you'll have to change trains once in order to get to the station. The trip will take approximately 45 minutes to an hour one way.
2. Explore some of the souvenir shops and try some of the local delicacies
There is a little shopping and restaurant street in Dazaifu that leads up to the shrine. It is filled with small restaurants, cafes and shops. I recommend that you try some of the local delicacies that are famous for that region. One of them being the "Umegae Mochi" which is a mochi filled with a plum paste. It is served hot so just be careful when biting into it. I actually bought two of those while I was there because I really loved it. 
3. Head back into the city 
After you explored the Dazaifu area, take the train back into Fukuoka city. I think staying in Dazaifu for 2/2.5 hours would be enough time. 
Lunch: Try the famous Ichiran Ramen
Ichiran Ramen is heaven for introverts and solo travelers as there is no need to communicate with anyone during your whole dining experience. You'll order your Ramen at the machine and choose the style you want on a piece of paper after sitting down at your booth. One of my favorite things at Ichiran is that you can customize the whole Ramen dish. So if you don't like spices, garlic or spring onions, you can just mark it on the paper. 
Afternoon
4. Take the train to Kidonanzoin-Mae Station to visit one of the biggest Buddha Statues in Japan
Just about an hour away from Fukuoka City lies one of the biggest Buddha statues in Japan and actually biggest bronze reclining Buddha statue in the world. The statue is 41m in length and the temple was opened in 1899.
The temple is open weekdays from 10 am until 4:30 pm, and weekends from 9 am until 5 pm.
However, don't miss out on exploring the rest of the Nanzoin temple as admission to the whole area is free and definitely worth taking a look at. 
Evening
While you're in Fukuoka, make sure to also check out some of the various convenience stores and try some of the food sold there. You'll find high quality snacks, meals, and drinks for affordable prices. 
I hope this 2-day itinerary for Fukuoka will be helpful for your trip planning. I am sure you'll like the city as much as I did since there is so much to explore and 2 days is almost not enough. 
If you want to read more about my travels to Japan, click here.
And if you have any questions or would like to add anything, feel free to leave a comment in the comment section below.