Spring in Korea is a beautiful season.I f you've ever been in Korea during that time, you will know that there are so many flower festivals happening. One of them is the Seoul Rose Festival in the east of the city happening every year in May. 
It's amazing to see both during the day and at night and you can find many different kinds of roses in a variety of different colors. 
You can take a stroll through the 5.15 km long rose tunnel and enjoy the sight of all the beautiful flowers blooming left and right. 

Rose Festival 2022: May 2nd to May 22nd
Rose Festival 2023: May 13th to May 28th
How to get to the Seoul Rose Festival
Address: 335 Muk-dong Jungnang-gu Seoul (서울특별시 중랑구 묵동 335)
The Seoul Rose Festival takes place in Jungnang-gu in the east of Seoul.
The easiest way to get there is by subway. Take line 6 or 7 to Taereung Station (태릉입구역) and get off at Exit 8 and make your way towards the stream.  

Alternatively, you can get off at Meokgol Station or Junghwa Station (both line 7). When you get off there, you'll be getting off closer to the rose tunnel.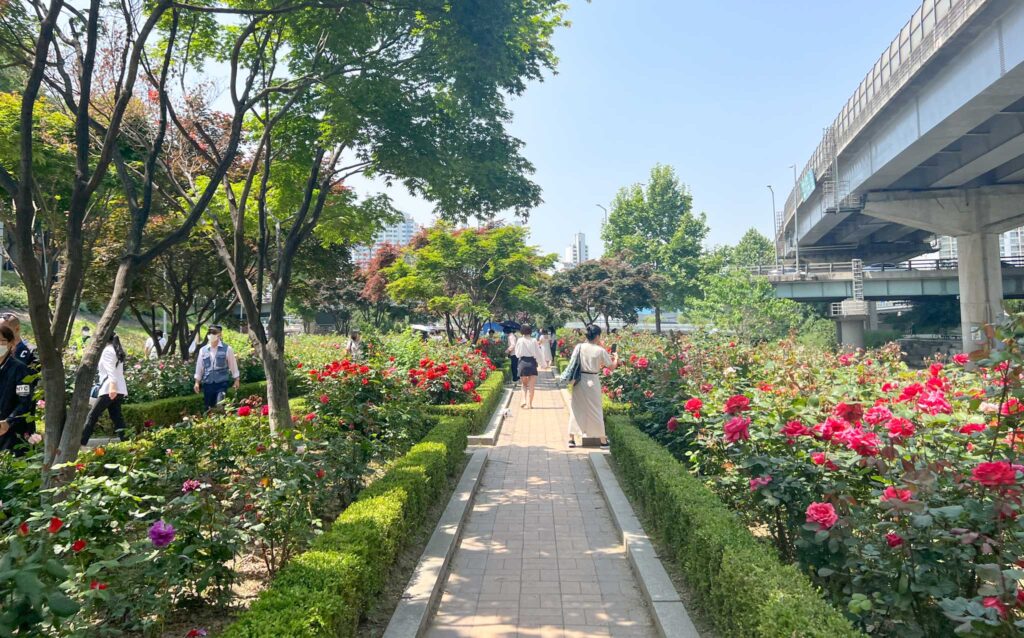 As I said before, there are so many wonderful flower festivals all over Korea in the months of April and May – don't miss out on them while you're here!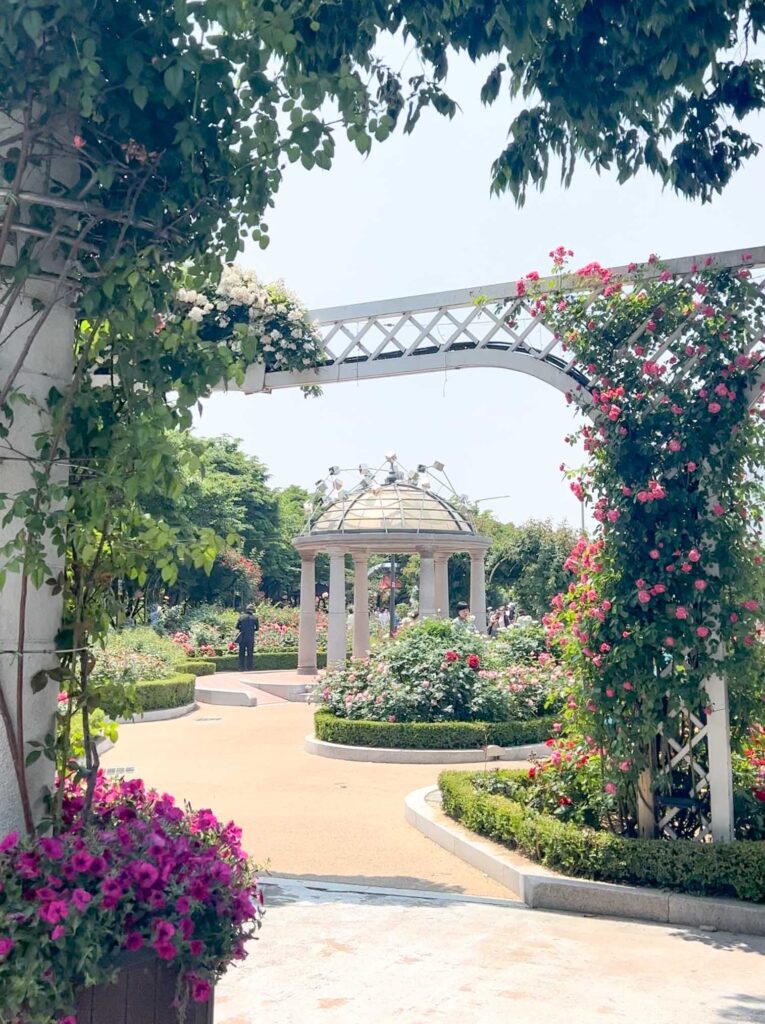 If you want to read more about what to see and do in South Korea, check out my other blog posts here.