I already stated in a previous post that I am absolutely in love with the Philippines and what it has to offer. This was my second time in the Philippines and I enjoyed it just as much if not more than the last time I had been to this amazing country. The people are the friendliest and happiest people you will ever meet.
For this trip, I decided to go to El Nido on Palawan Island. I actually also wanted to spend 5 days on Bantayan Island near Cebu but I decided to stay longer in El Nido and I will tell you why in a bit. Let me start off with one to me very convincing reason: Fresh Mango Shake & Mango Ice-cream. Oh, did I mention it is fresh? Yes, it is and you will want it every day. Combined with an amazing view of the bay it also tastes 100 times better.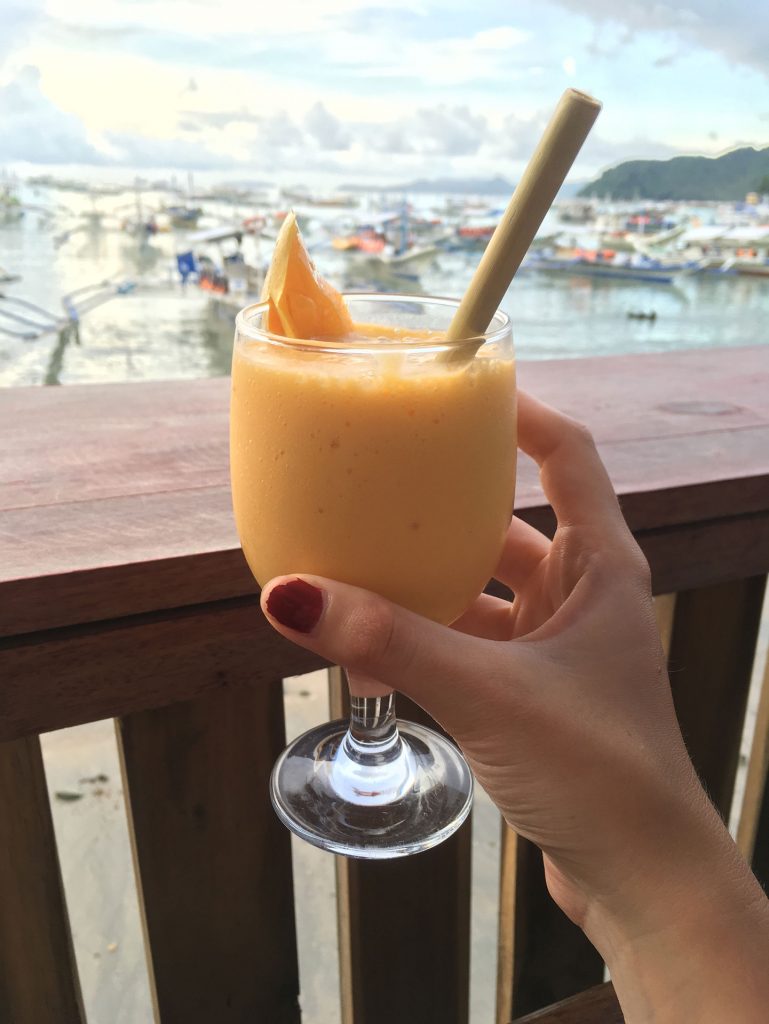 So why is El Nido the perfect island getaway in the Philippines? When I booked my trip to the little town I thought it would be overrun by tourists and it wouldn't be such a charming little town anymore. However, I was proofed wrong. Surely, there are a bunch of tourists but a big part of these tourists are locals from other parts of the Philippines.
Also, I had seen so many amazing pictures of El Nido and was absolutely sure that these were all photoshopped but it turned out they are not. The water is the clearest I have ever seen and there are so many colorful fish and corals that I just could not get enough of it. I had to go into the water at least once a day, be it for diving, snorkelling or just floating around in the water.
You might already know that the Philippines are not a very expensive place to travel in and that is also true for El Nido. Sure, there are a few expensive hotels where you will easily spend a couple hundred dollars a night but really, who needs that? You'll be outside exploring every part of that island most of the time anyways.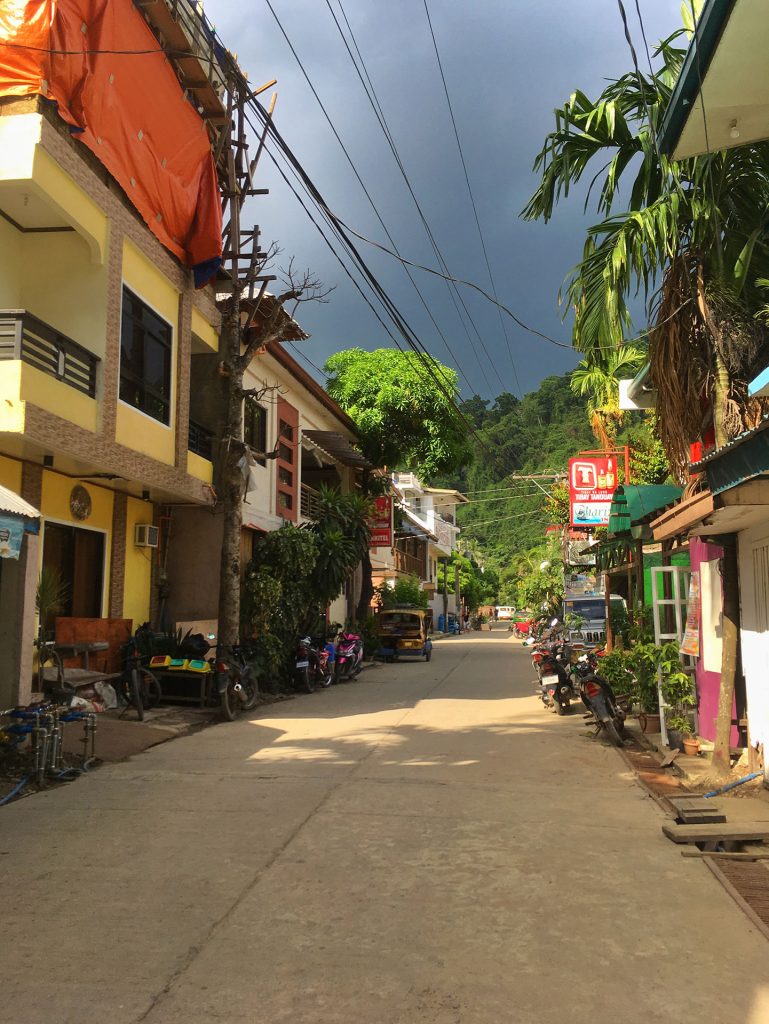 Like in every city where you will find tourists, there are a few people who try to rip you off, especially the tricycle driver who try to charge you at least 3 times of what the price would actually be. In this case, it is always helpful to just ask locals how much the ride would be and then really insist on that price before you get into the tricycle.
I love getting massages and you might already know that they are quite cheap in the Philippines. You can get a Swedish Massage for 500 PHP at most massage places. Some of them even offer massages in either an airconditioned room or one with just a fan.
After a long day doing island hopping I actually got a slightly bad sunburn on my back because also when you travel alone: who will put sunscreen on your back? Anyways, the massage place I went to actually had a sunburn treatment where they squeezed actual aloe vera from the plant on my bag and it felt extremely good. I just paid 100 PHP and it was definitely worth it!
There are also a couple of manicure & pedicure places where you can get your nails done for 200-300 PHP.
El Nido is a perfect place to go diving. I never dived before so this was actually the perfect location to try it out for the first time. I was totally amazed of what I saw in the water and I would recommend to anyone who goes there, to book a diving trip. To read more about my diving experience you can click here.
There are also a bunch of tour companies offering full day island hopping tours. I will write a separate blog post on this.
A couple minutes drive outside of El Nido you will find a lot of beautiful beaches with white sand and crystal clear water. Two of those are Lio Beach and Nacpan Beach. Nacpan Beach is a bit further away but definitely worth the trip. You will also find a few restaurants/bars at these beaches. Read my blog post about Lio Beach here.
Oh, and don't even get me started with the sunsets in El Nido. I saw the most perfect, amazing, beautiful, breathtaking sunset at Lio Beach one evening. I will surely never forget that sunset and I am so glad that I got the chance to experience it.
If you are not a big fan of Filipino food, El Nido offers a variety of western food options. While I was there I noticed that almost every restaurant had Pizza or Pasta on the menu. Mostly, the pizza was also really delicious, which I did not expect to be honest.
If you want to read more about my travels in the Philippines, click here.
---
Have you ever been to El Nido? How did you like it?
Let me know in the comments below.
Also, I would love some more tips for when I decide to go back.