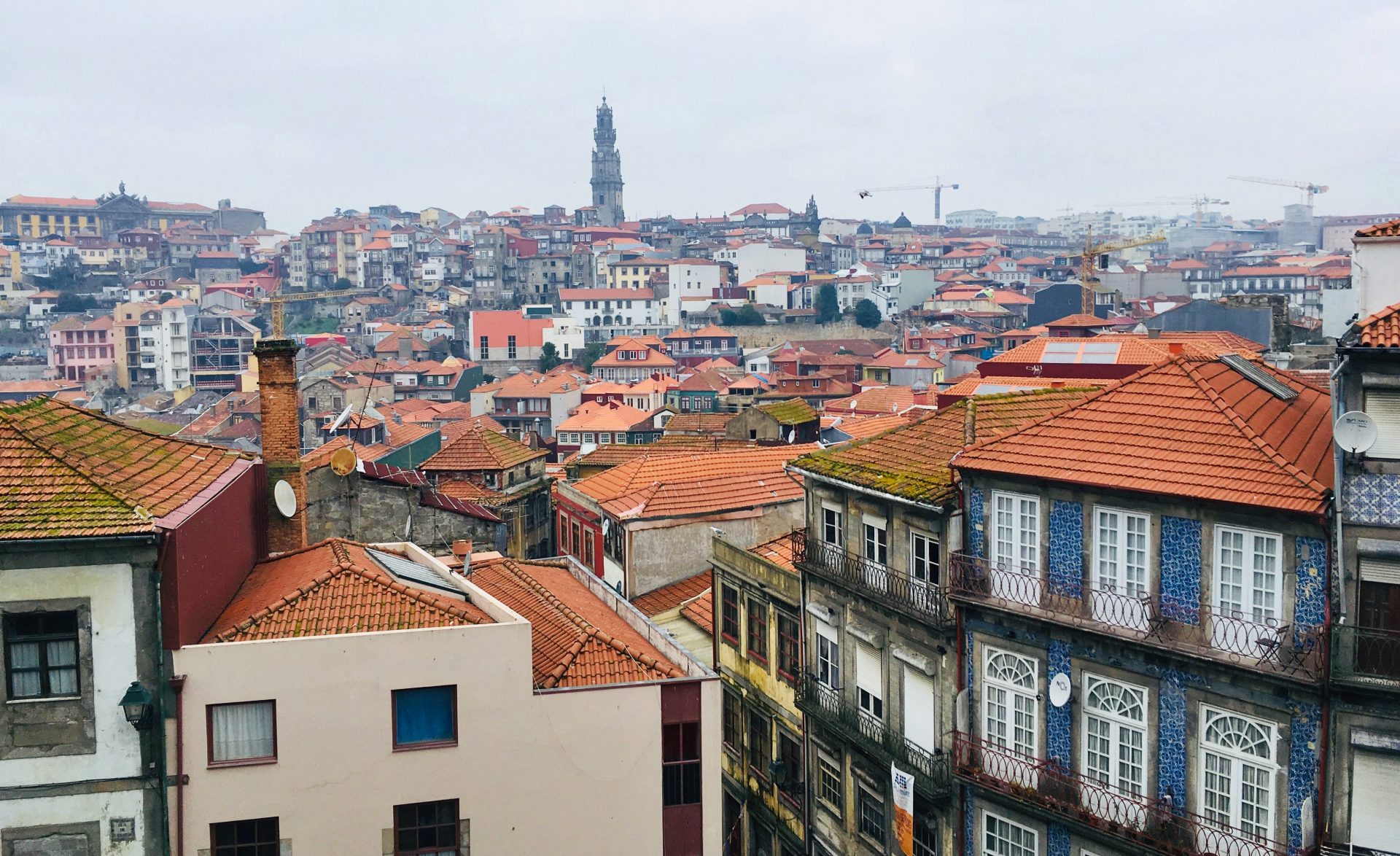 Since we booked an Airbnb for our trip, we went out every morning to get breakfast in Porto someplace else. I just want to give you a short list of places I have been to and I have heard of.
Dama Pé de Cabra
This place was pretty near to our Airbnb, so we decided to go there on the first morning. And I am really glad we did because the place is closed on Sundays and Mondays, unfortunately.
It is a pretty small café but very cozy and you will fall in love with the waiters. He was so passionate about his café/shop and explained everything about the café and food in so much detail and with so much motivation. I was amazed by his positive attitude.
They have a breakfast menu there for 8€ or if you want to eat less you can also order a la carte. The breakfast menu included two different kinds of Portuguese bread with self-made jam, some scrambled egg, a coffee or hot chocolate and a freshly squeezed orange juice. The jams were super delicious. One was made out of pumpkin, almond and white wine. The other one was made out of red wine.
For the bread, you could choose between pumpkin, chestnut and carrot. We only tried the chestnut and carrot one but they were both amazing and I would've definitely gone there another day if it hadn't been closed the other two days.
Dama Pé de Cabra is open from Tuesday to Saturdays from 9:30 am – 3:30 pm. On Fridays and Saturdays, they are also open between 7:30 pm and 10 pm.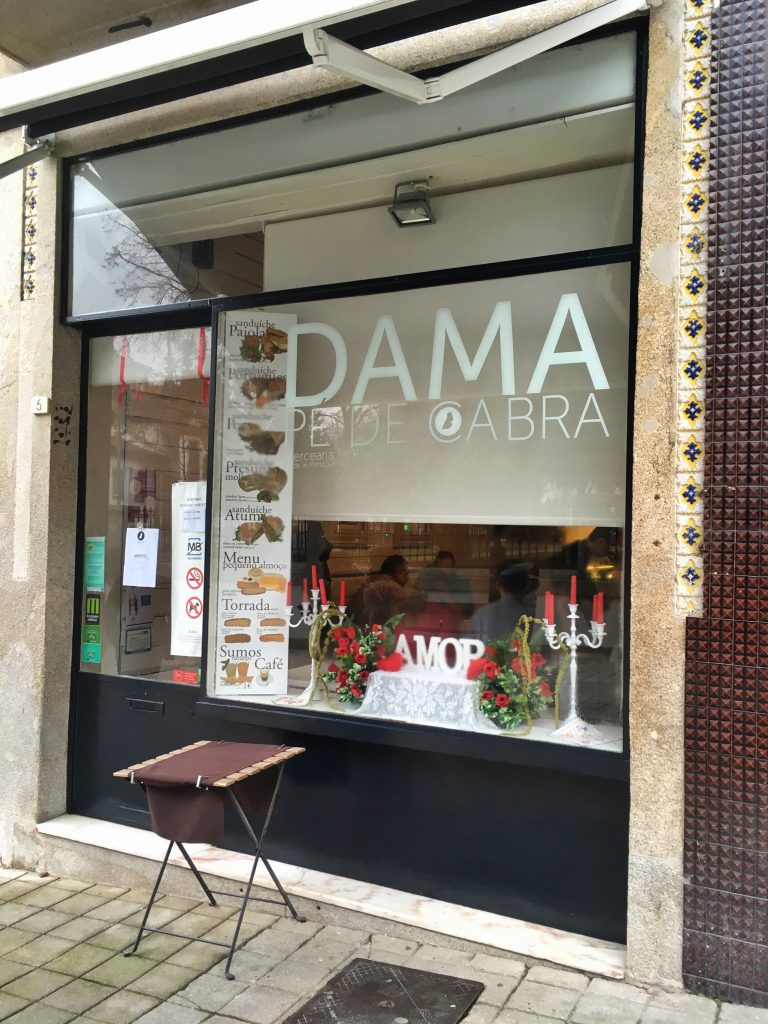 O Diplomata
If you love pancakes and beautifully decorated food, then this is the place for you!! We have found out about this place via the Lonely Planet App (which I have found to be quite useful on my travels to find nice places to eat).
The café opens at 10 am but bring a bit of waiting time with you because there might be a small queue in front of it.
This place is not expensive at all! I ordered two plain pancakes with strawberries, bananas, Nutella, vanilla ice cream and granola, and a fresh lemonade for under 8€ and it was very filling.

Manteigaria
This is a bakery and pastry café close to the Rua de Santa Catarina which is the main shopping street in Porto. We chose this place for our third and last breakfast in Porto. You can actually watch them make the famous Pastel de Nata there. We only had a small breakfast though which was also not expensive. We got a bread with jam, a tea, a coffee, a croissant and one Pastel de Nata for less than 4€. This place is open every day from 8:00 am to 9:00 pm.

Majestic Café
Unfortunately, we did not make it to this little café but I have heard very good things about it. It is located right on the Rua de Santa Catarina and you basically cannot miss it. The outside looks very beautiful and the inside is a 1920 cafe with large mirrors and a big chandelier. This place is open from Mondays to Saturdays from 9:30 am to 11:30 pm.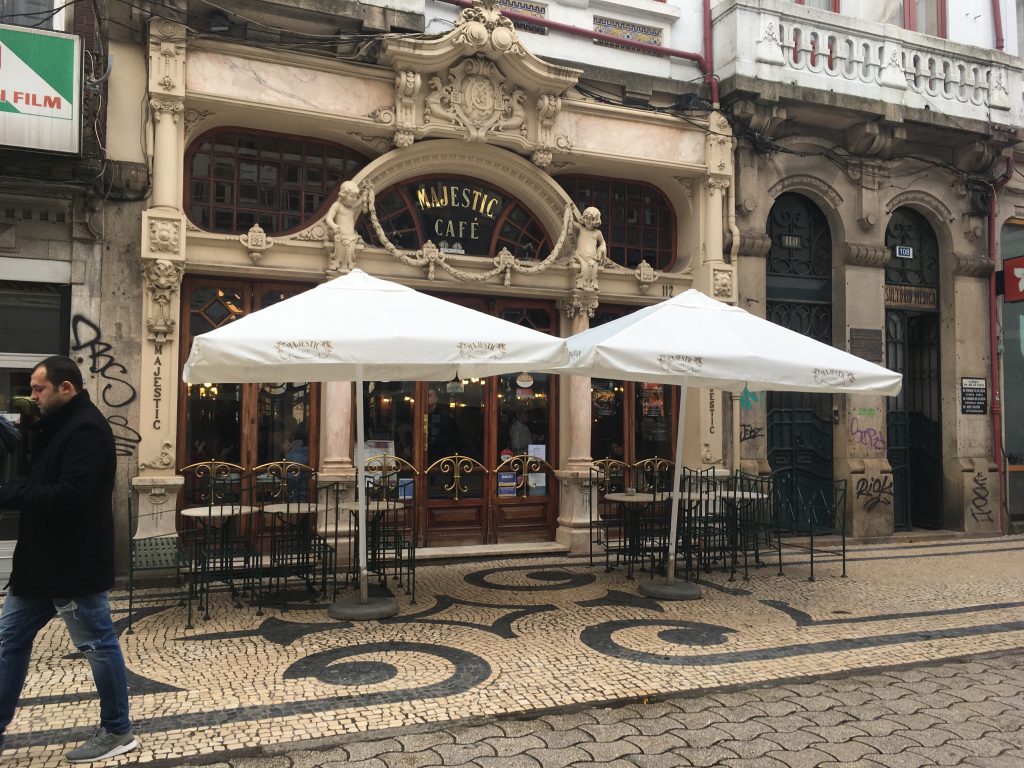 Other Small Pastry Shops
If you have a sweet tooth and like to try local pastries, then you should definitely step into one of the many small pastry shops in Porto. My favorite one was on Rua Formosa close to the Mercearia do Bolhão (where you can get delicious fruits btw). But they basically have them all over the city and you can get a Pastel de Nata for just 70 cents.
---
I hope you enjoyed this blog post and if you have any other recommendations about awesome places for getting breakfast in Porto, make sure to leave a comment below!