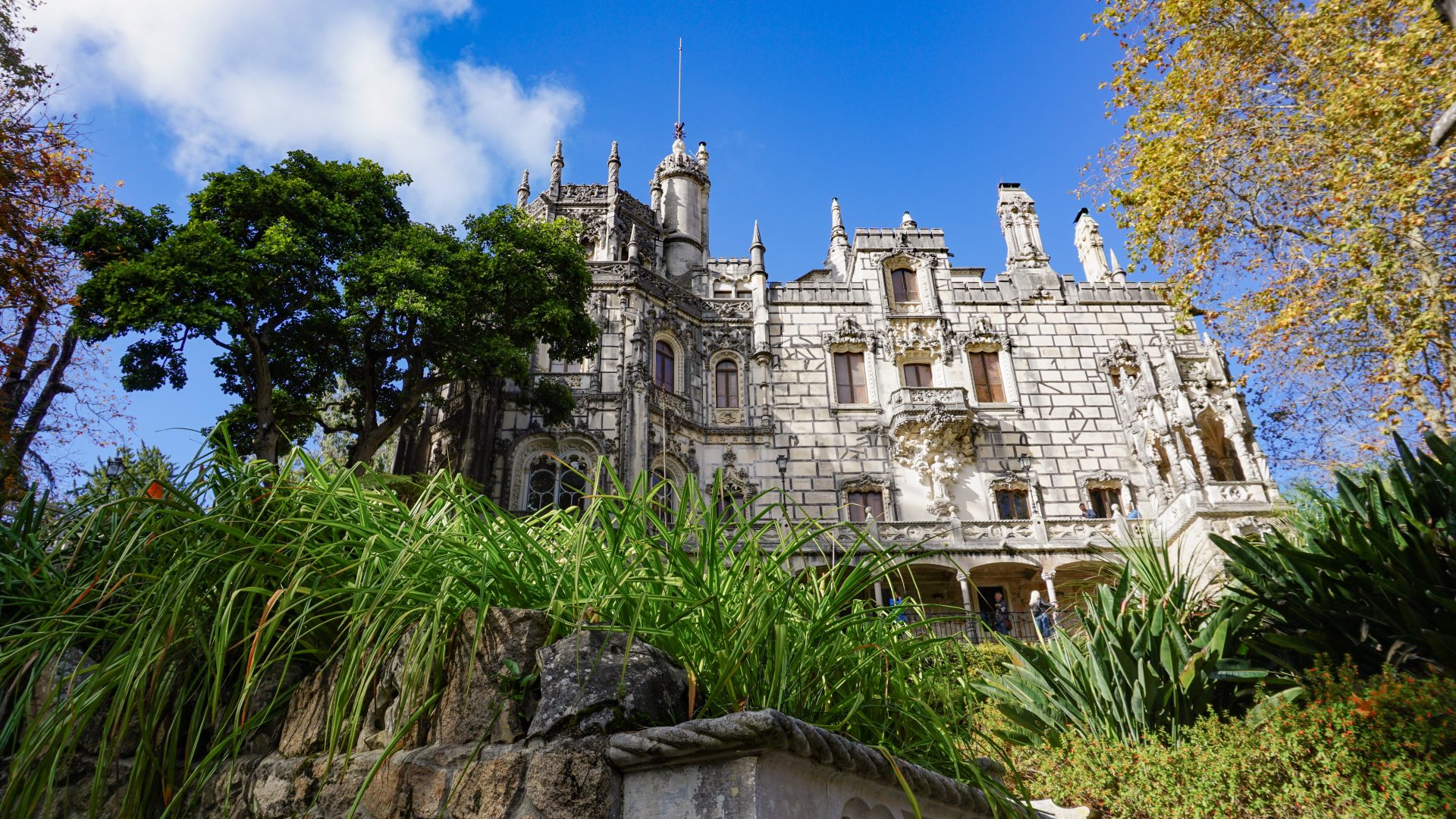 I believe one of the must-do sights in Sintra is the Quinta da Regaleira – located about a 10-minute walk away from the beautiful historic center of Sintra. It was definitely one of my favorite places to visit in Sintra and if you only have a day to explore this part of the country, do make sure you add this to your list, as well as the Monserrate Palace. Quinta da Regaleira, just like the other Sintra sites, is also considered a UNESCO World site. The estate comprises of a few wells, lakes, fountains and a gothic styled palace right at the exit.
How to get there
From the historic center: In order to get there you just have to pass the visitors information on the left and keep walking straight until you reach the Quinta da Regaleira. The walk should take no longer than 10 minutes but keep in mind that you have to walk up the hill for a little while to get to the entrance. The entrance is a bit further up the hill than the exit.
From Lisbon: From Lisbon you can take the train to Sintra which will take about 40 minutes. Once you get off the train, you need to walk towards the exit and make a right turn and another right turn and walk down to the 435 bus stop. This bus will take you directly to Quinta da Regaleira.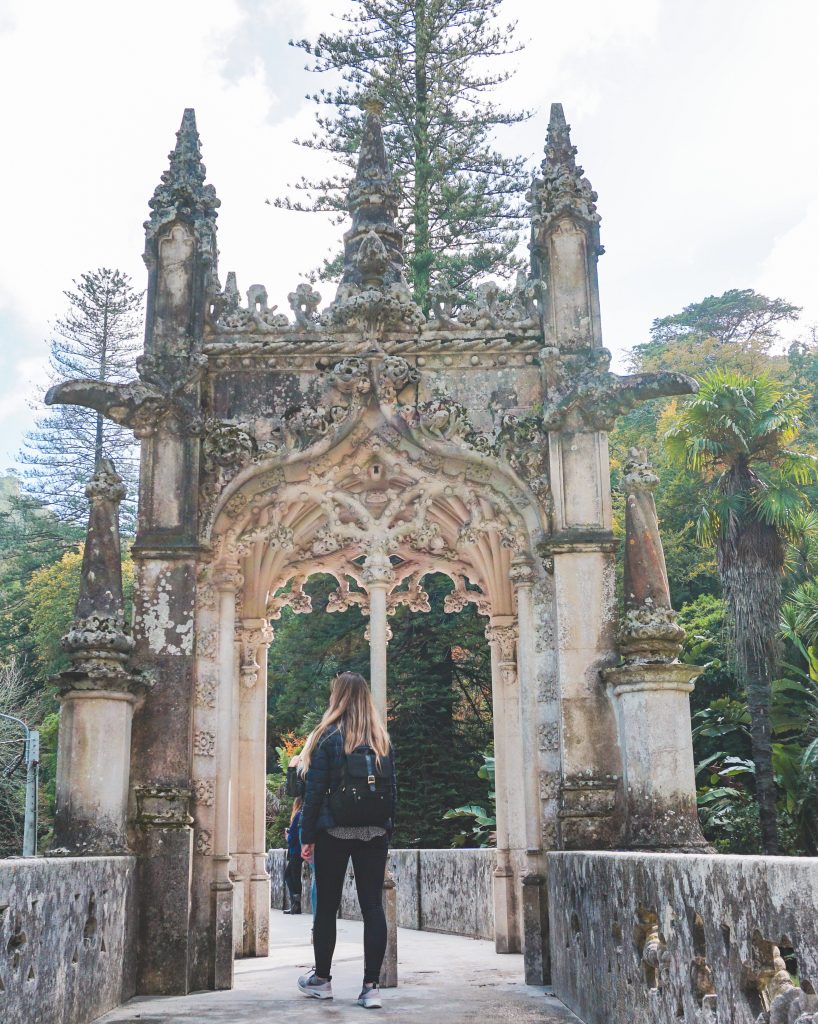 Ticket Price and Opening Hours
The entrance fee for adults is 6€, children and seniors pay 4€ which includes all sights and houses. During the summer months (April-October) Quinta da Regaleira is open from 9:30 am to 8 pm with the last admission at 7 pm. During the winter months you can visit between 9:30 am to 6 pm with the last admission at 5 pm.
The Initiation Well
When I was researching things to do in Sintra, I saw a lot of pictures of an initiation well at Quinta da Regaleira and so I made it my mission to find it. But let me tell you, it is definitely not easy to find. Hidden behind big rocks, you would not expect something so amazing to be found. I walked around for quite a while until I finally found it, mainly also because there was no sign that properly indicated where it was since there are also other wells all around the area. This place was truly magical (just like the rest of Sintra's historic buildings). I had seen pictures of the well but I really did not think that it would look that impressive in real life. Due to only very few people being there, I was able to get a few amazing pictures of the well. You can walk all the way down to the bottom of the well if you like. The well was never actually used for water purposes as you would imagine but rather served a purpose for ceremonies during the 19th century.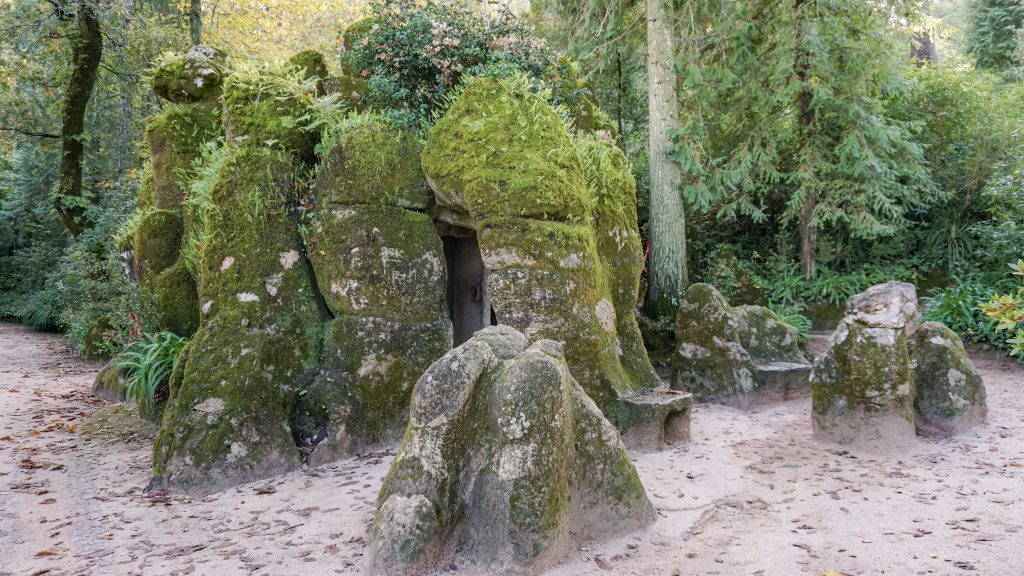 The Quinta da Regaleira Estate
In order to explore the whole of Quinta da Regaleira, you should plan at least 2 hours. There are so many hidden places and paths that make you get lost in a majestic, yet magical world. The fresh air after a day of heavy rain had really brought out the luscious green colors of the leaves and moss which gave the place an even more beautiful effect to it.
The entire estate is covered in trees and plants with a few benches here and there that are very practical for a short break in between. A lot of walking will be included in order to see everything at Quinta da Regaleira so comfortable walking shoes are definitely recommended. The estate is an amazing place for pictures, there are so many breathtaking views and wells.
Another advantage of visiting the grounds in November is that there will not be as many tourists which makes the visit a much more pleasant experience.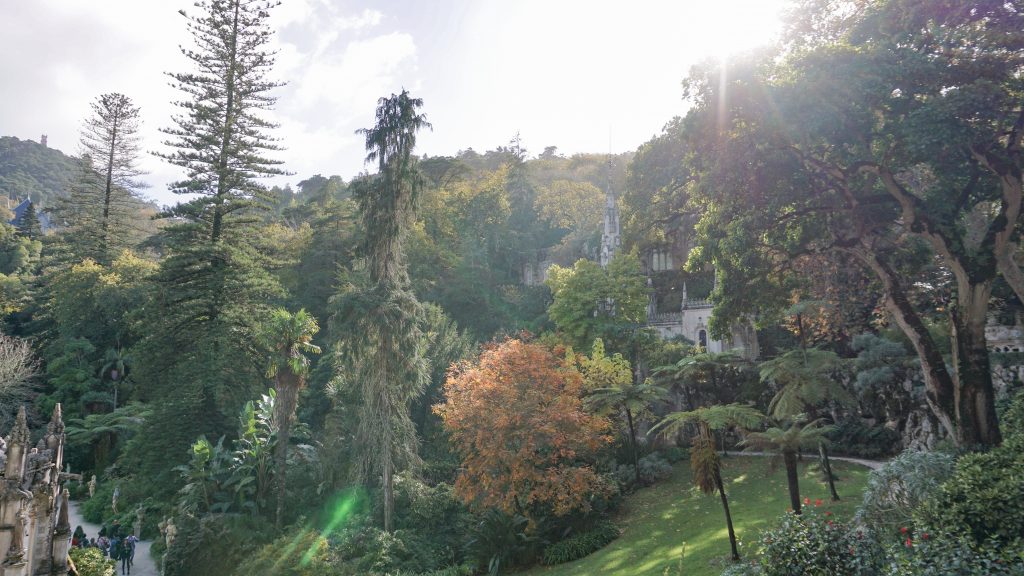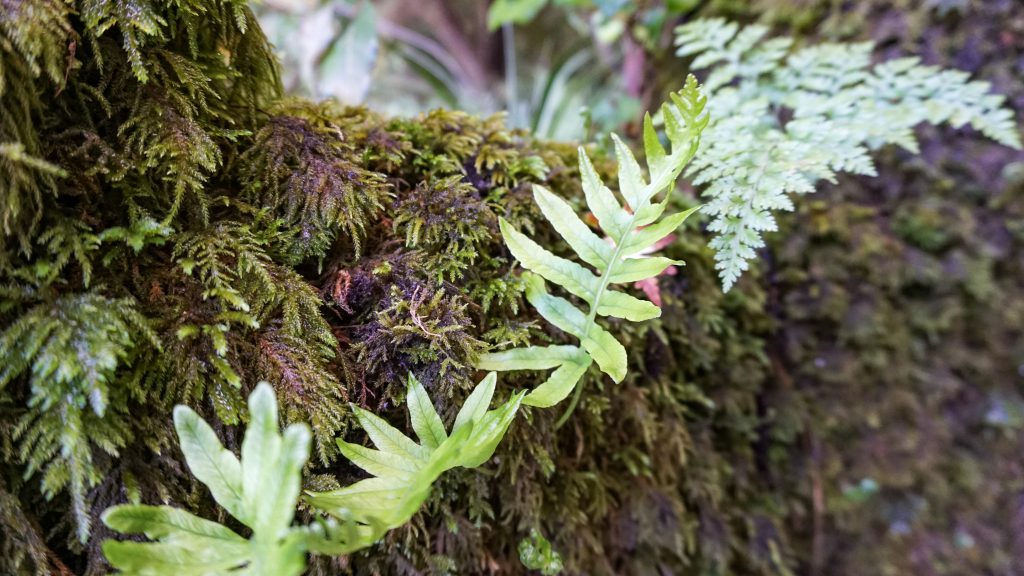 ---
What is your favorite sight in Sintra?
To read more about my trips to Portugal, click here.