I had never been to Sicily before and so when I found return flights to Catania for 26€ I had to book them. I couldn't resist such a great deal that would take me away from dark and gloomy Berlin where people are becoming depressed and unfriendly during the winter months. But who can blame them in a winter where you don't see the sun for weeks.
From the airport it is pretty easy to get into the city. There is an airport bus called Alibus that runs every 20 minutes and will take you into the city for 4€. There are numerous stops along the route but remember to ask the driver to let you know when the bus reached your stop since there are no signs or announcements on the bus. Unfortunately, getting from the city to the airport you have to do your own calculation on when the bus back to the airport is coming. There are no timetables that indicate the times and I also could not find anything online.
If you only plan on just visiting Catania, one weekend is more than enough. There isn't that much to see and within a day you would already manage to see all the sights. Catania is a lovely place, though. The old Italian city charm is still present in every single building.
Most restaurants in the city open only at around 8 pm, so finding a place that serves lunch is a little tricky. But thanks to Google Maps not impossible! I also had a hard time finding a place to have breakfast and so I would just go to the pastry shop Savia and get a few pastries as my breakfast.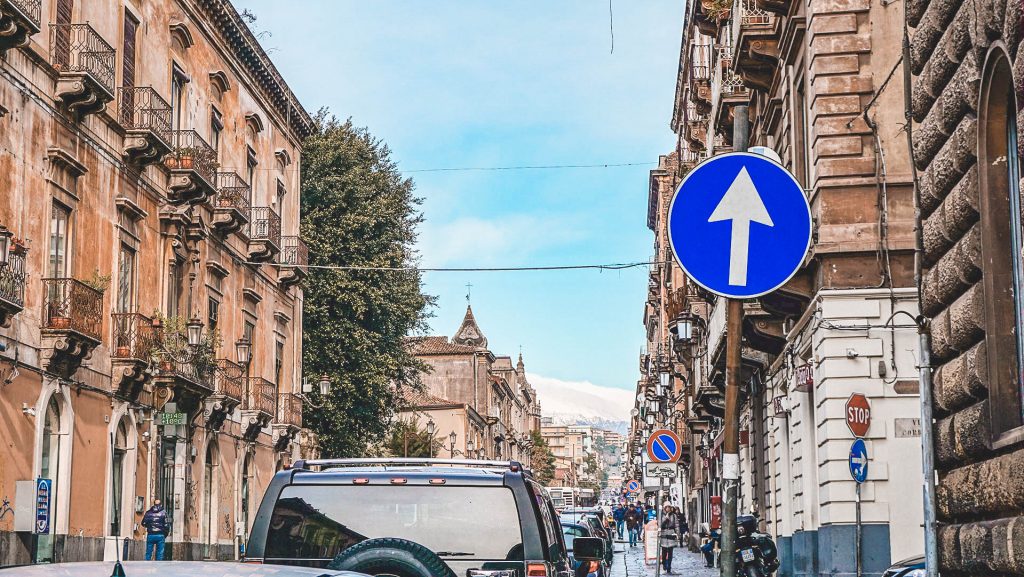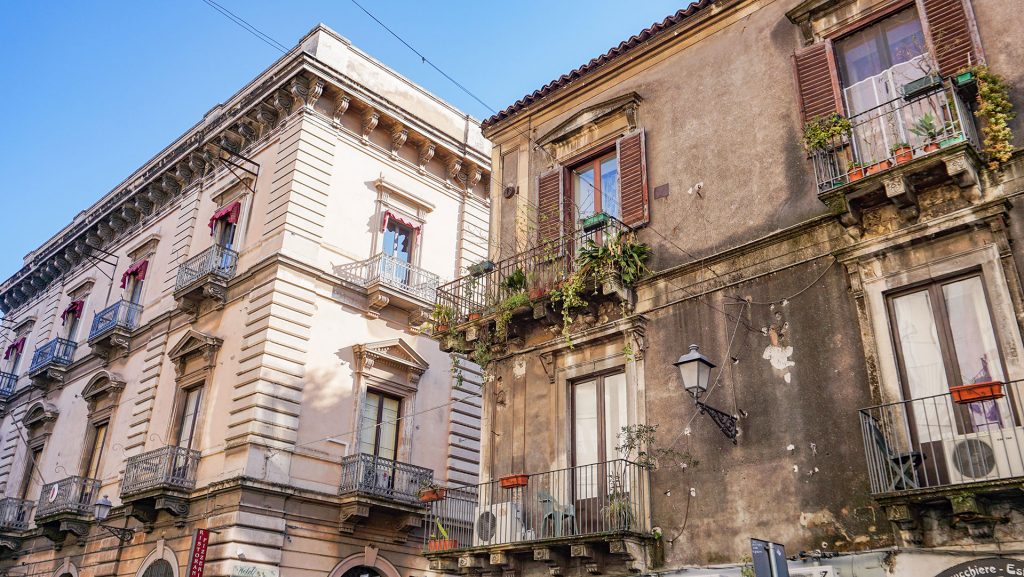 Mount Etna is really close to the Italian city and so while strolling through the streets (such as Via Etnea), you will always get a glimpse of the volcano. By far the best view of Mount Etna is from the Church of the Badia di Sant'Agata. Just keep in mind that the church is closed between 1 pm and 4 pm and you need to pay a few Euros to go up to the top of the church.
There a few sights that you should definitely visit when you are in Catania:
Piazza del Duomo, Cathedral of Sant'Agata & Fontana dell'Elefante
There is no entrance fee to visit this Roman Catholic Cathedral. If you are staying in the city center of Catania, you can easily reach it via foot. The Fontana dell'Elefante is the city symbol and situated just opposite of the Cathedral so you cannot miss it.
Teatro Massimo Bellini
The Opera house is a beautiful historic building located in the city center of Catania.
Amphitheatre of Catania
Of course, you have much nicer amphitheatres in Greece but this one is also nice to look at. I visited an hour before closing time and it was quite empty, giving me enough time to explore and relax on the steps of the amphitheater while soaking in the afternoon sun. If you are 25 years or younger, you will also get a discount at the ticket counter. Unfortunately, my credit card did not work at the machine, so just make sure you have some cash with you (just in case).
Giardino Bellini
This is a lovely park right next to the main shopping street Via Etna. And opposite of the famous pastry shop Savia. On sunday mornings and until about lunch time, you will see a lot of Italians buying pastry for their whole family. At the entrance there is a little ticket machine where you can get a number so everyone can order after the other and no one skips the queue.
Since seating is limited in the pastry shop, I would recommend to get some pastries and Cannoli to go and find a nice place to sit in the park. It is also a great park for people watching and enjoying the Italian flair.
---
Have you been to Catania or another Sicilian city?
Let me know some recommendations about places to visit in the comments below!