In January 2016, I flew from Hong Kong to Taiwan to explore a bit of this for me still unknown country. Little did I know that I would be completely fascinated by the beauty of the country. I arrived on January 1st in Taichung City and stayed there for a night. The next day I took the train to Kaohsiung in the southern part of the island and for the last 5 days I stayed in the capital city: Taipei. Unfortunately, during my stay in Taiwan, it was raining at least once every day (January is probably not the best time of the year to travel to Taiwan).
For Kaohsiung, I booked a hotel on Expedia but unfortunately, the staff did not speak a word of English. And so with my very limited knowledge of Chinese, I was somehow able to do the check-in. Let me tell you if you think about travelling somewhere else apart from Taipei, make sure to know some Chinese words in order to be able to communicate with the locals (and even the hotel staff sometimes).
To get to Taipei, I took the Taiwan High Speed Rail. The Website is quite easy to use (it is also offered in English) and the ride literally only took me about 1 1/2 hours (from the south to the north of the island). The normal train would have taken much longer and since I was in Taiwan for only a week, I didn't want to waste much time on train rides.
Taipei is an awesome city and I completely fell in love with it. I just wished the weather would have been slightly better because I couldn't do a lot of things that I had planned (like the Yangmingshan National Park). Also, I couldn't go up the Taipei 101 because it was constantly foggy and the view from up there would not have been nice (luckily the guy behind the ticket counter told me that it wasn't worth it and I at least saved some money). However, there are loads of other sights to explore.
I used the EasyCard to get around by Metro. You can basically get anywhere with the Metro and it is really convenient and safe. If you do not want to purchase the EasyCard, you can also buy single trip tickets or daily tickets. You can find more info on that here.
One of the most fascinating places in Taipei is the Liberty Square at the MRT stop "CKS Memorial Hall Station". There you will find the Chiang Kai-shek Memorial Hall, the National Theater, the National Concert Hall, and the Gate of Great Centrality and Perfect Uprightness (such a fancy name right?).
The Chiang Kai-shek Memorial Hall was built to remember the former president of the Republic of China: Chiang Kai-shek.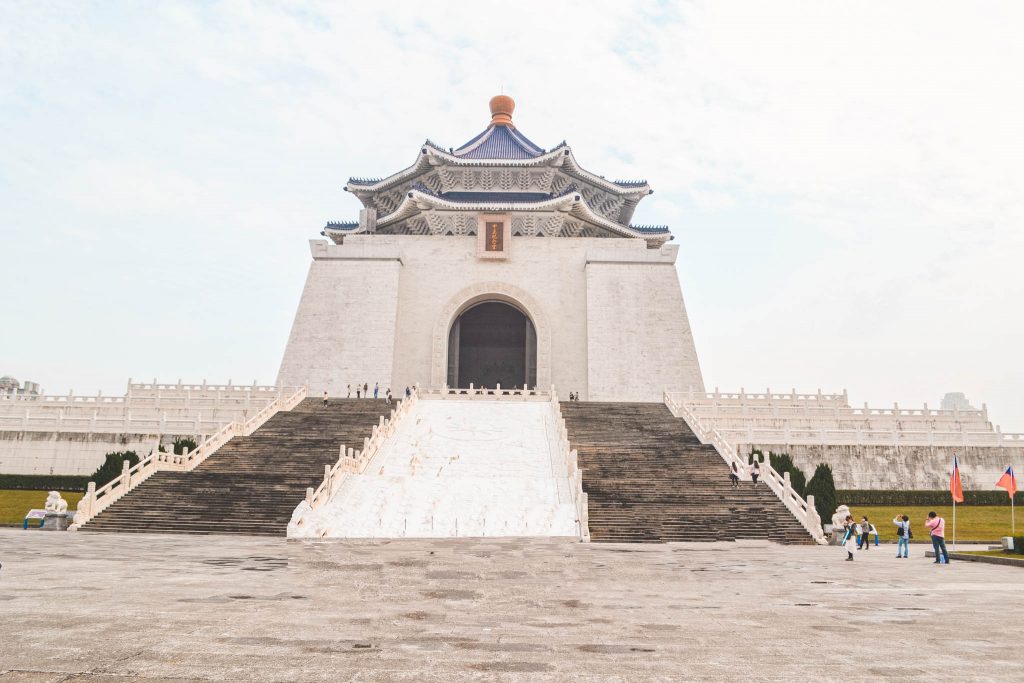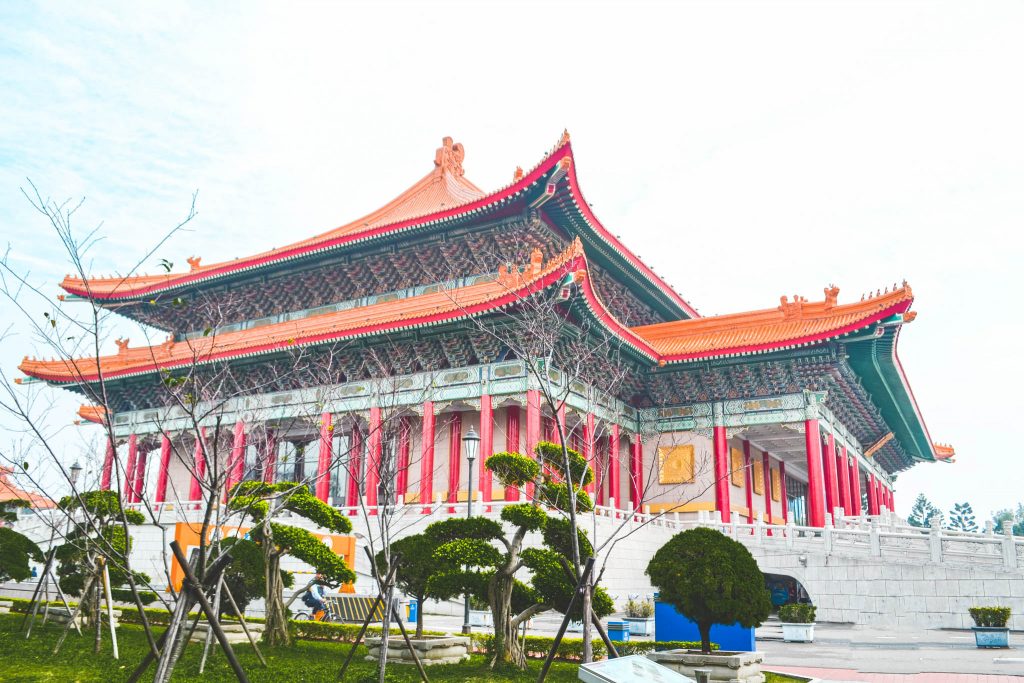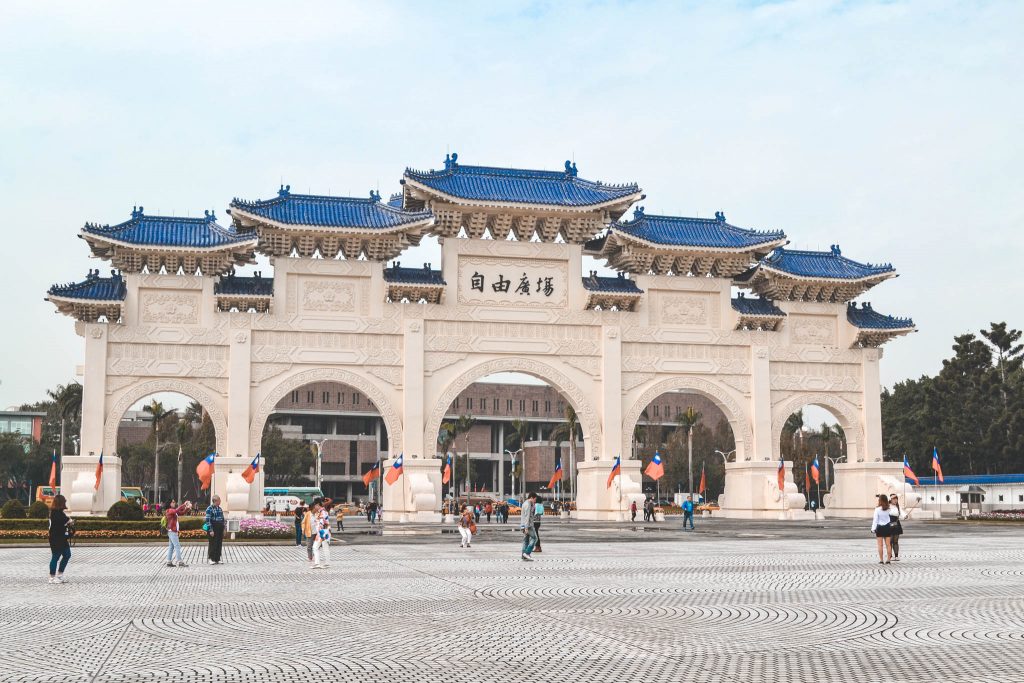 What I also really enjoyed was the Shilin Night Market. It is one of the largest night markets in Taiwan and definitely worth a visit. You will find loads of different food there (so maybe go there a couple of times since you won't be able to try everything on a single night). You can easily get there by taking the Metro to "Jiantan" station.
Another place I really enjoyed was the Hongshulin mangrove swamp, located at the Metro stop "Hongshulin". It is a very quiet place and once you are there it doesn't feel like as if you are in a big city anymore. I also found a four leaf clover there so that should be a good sign, right?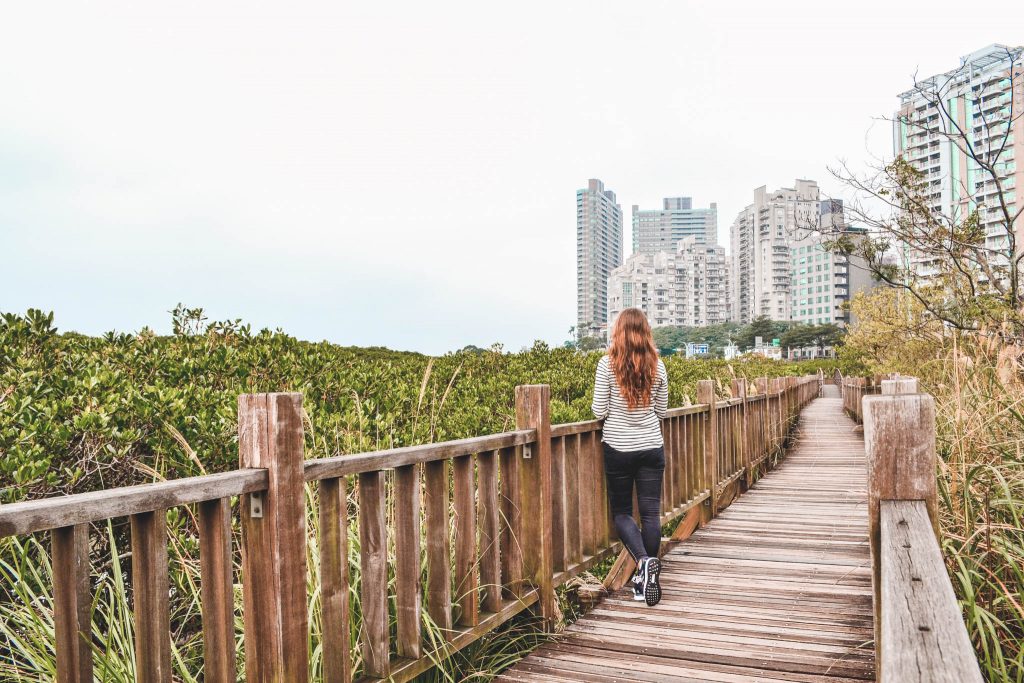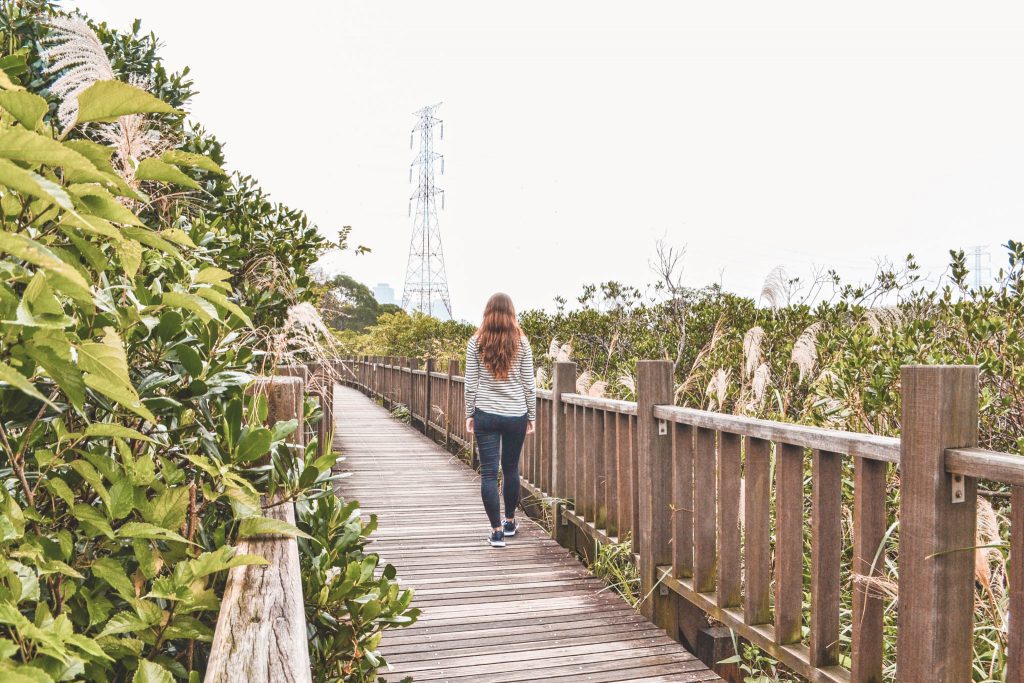 This is just a snippet of how awesome Taiwan is but, unfortunately, I was very limited to what I was doing thanks to the rather bad weather. I do know, though, that I will likely return one day, maybe during spring or summer time because I have so many more places in Taiwan on my bucket list that I just need to explore.
For me, Taiwan was a pretty safe place to travel to. I never felt unsafe and everyone seemed friendly and welcoming.