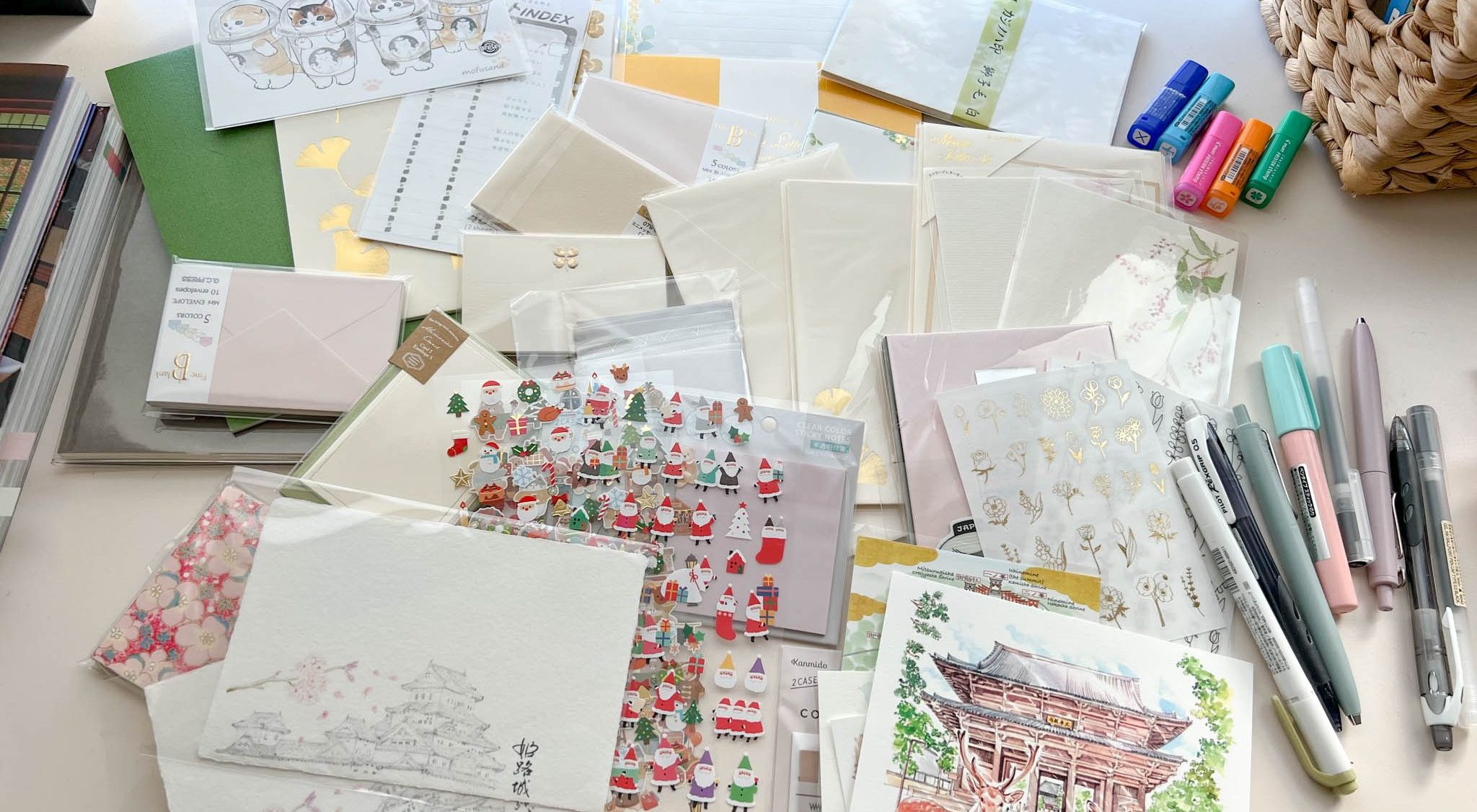 Whenever I travel to Japan, I always buy so much stationery that I thought it would be a good idea to put together a list of my favorite places to buy stationery in Kyoto and Osaka. 
You can find most of these stores also in other cities in Japan but since I traveled to Kyoto and Osaka recently, I wanted to add them here. 
I will share mostly the bigger shops where you can find a big variety of stationery but if you walk around both Kyoto and Osaka you will be able to find many small shops in subway stations or on the street that also sell a few different items of stationery for good prices. Like I always say, just walk around a little without looking at a map and you will find many great places!
LOFT 
Loft is a Japanese household goods store carrying different kinds of products from kitchenware, cosmetics, travel accessories, to stationery. 
It is usually a big store with multiple levels separated into different sections and they have a pretty big section for all kinds of stationery. You can really get lost here as they have such a big variety of planners, pens, stickers, stamps – you name it. You'll also find different price ranges as they offer higher brand products as well as cheapish products that still have a great quality. 
Especially towards the end of the year, you will be able to find many different planners to choose from for the following year ahead. And if you love writing letters or cards, do check out this section, too because their letter paper is so beautiful and worth every cent.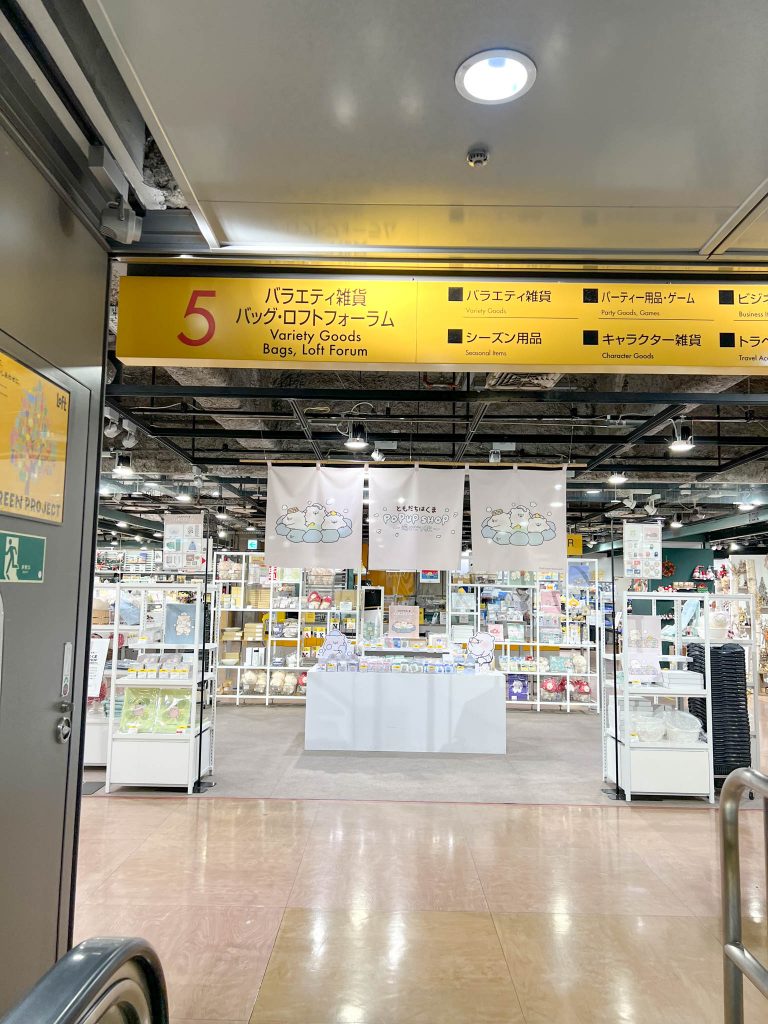 Daiso
Daiso is a great place to shop for everyday cheap items. Everything at Daiso Japan is 110 Yen but that doesn't mean that the quality is bad. Just make sure you don't buy too much as this can add up and you might be spending more than you thought, haha! I always love browsing through Daiso and also checking out their stationery section. They might not have as many items as LOFT or Tokyu Hands but you can still find other items and some very cool things – doesn't matter if you are looking for stickers, paper, notebooks, or pens. 
Tokyu Hands
One of my favorite places in Japan to buy stationery in Kyoto or Osaka is definitely Tokyu Hands. Introduced to me by one of my close friends, this store has now always been one of my first stops in Japan as they offer such a big variety and honestly amazing stationery items that I can never resist buying. 
Their selection of letter paper and cute cards is amazing and especially during the Christmas season, I make sure to stock up on some very beautiful Japanese Christmas cards as a gift for friends and family back home. I believe you can also find these at LOFT but I always happen to purchase them at Tokyu Hands. 
Tokyu Hands also offers a wide variety of planners and it's worth checking out both LOFT and Tokyu Hands as the both offer a few different ones sometimes.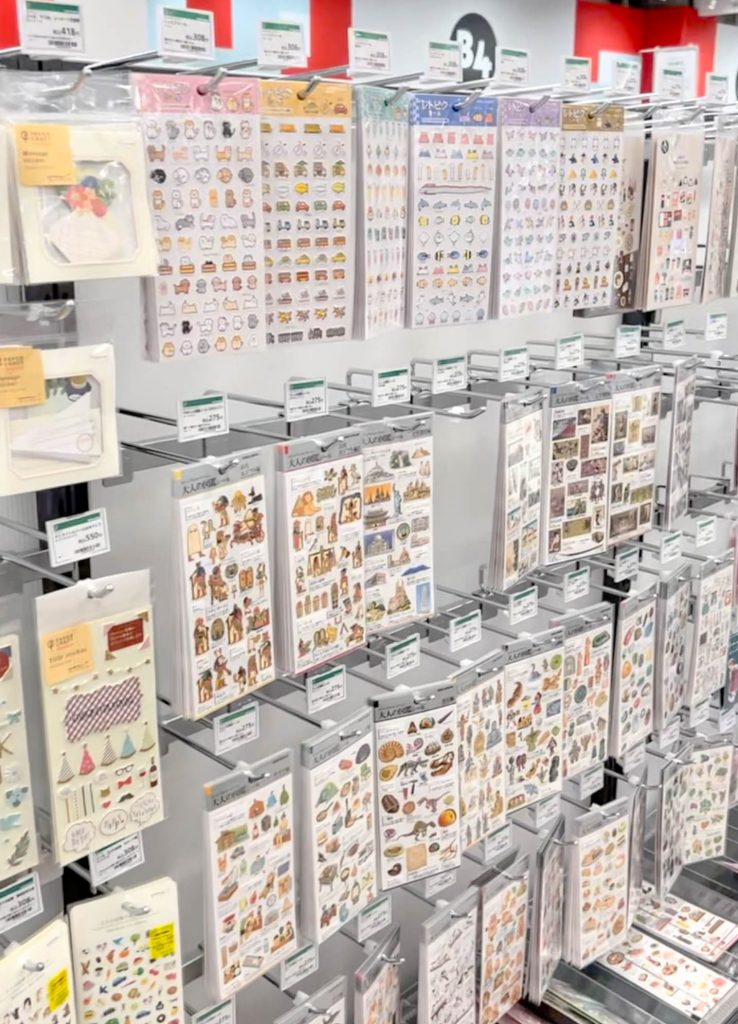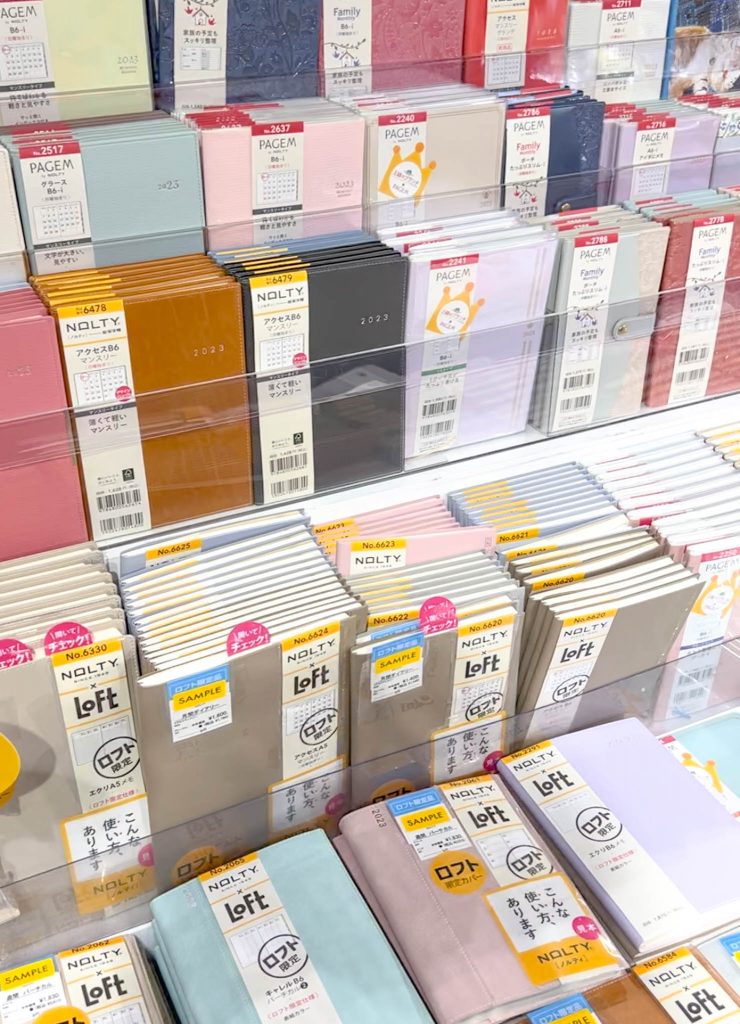 I hope this guide on where to buy stationery in Kyoto and Osaka was helpful for you and you will be able to add some more stops to your bucketlist when traveling to Japan. 
Do check out my other blog posts for Japan and if you want to follow my adventures in South Korea and Asia, follow my Instagram and TikTok.