In January, my friend and I decided to escape the cold and travel to someplace warmer. Unfortunately, we went on a weekend where it was only 10 degrees and pretty cloudy. The sun only came out again once we were flying back. We still made the best of our weekend and you cannot predict or influence the weather anyways.
When we were looking where to go we were thinking of somewhere in Spain or Portugal and since we both haven't been to Portugal yet, we thought it would be a good chance to go. Lisbon was slightly too expensive and so we decided to spend the weekend in Porto.
From Berlin, I found pretty cheap flights with Ryanair for only 48€ return. I arrived pretty late on Friday and so there wasn't much time left to do anything, so on Saturday, we started exploring the city. There are so many picturesque places in Porto and if the sun had been out it would've been much nicer. Many of the small houses also have beautiful blue tiles and some houses are painted in bright colors.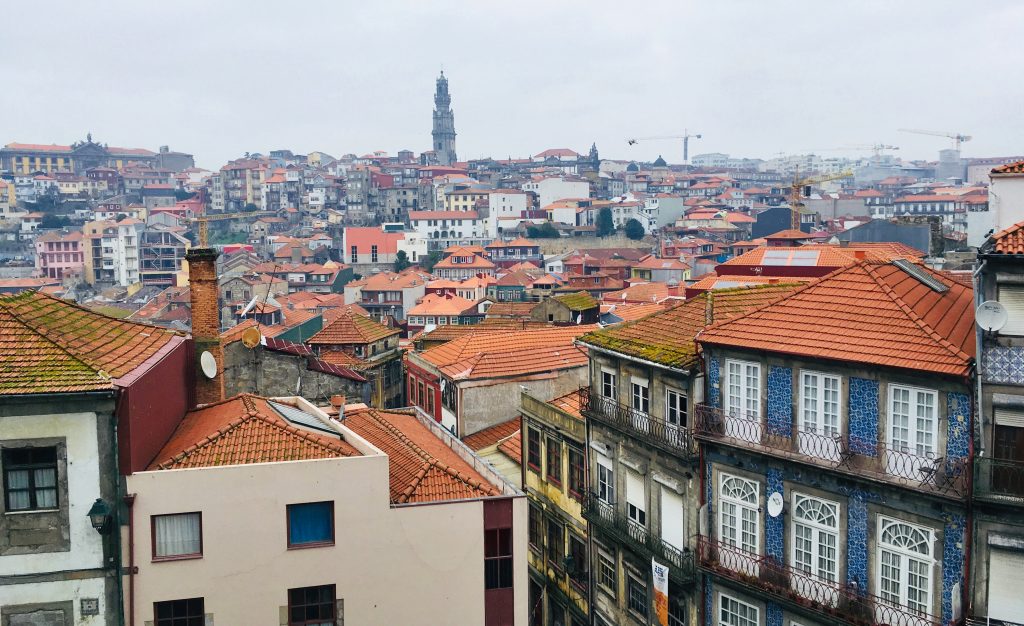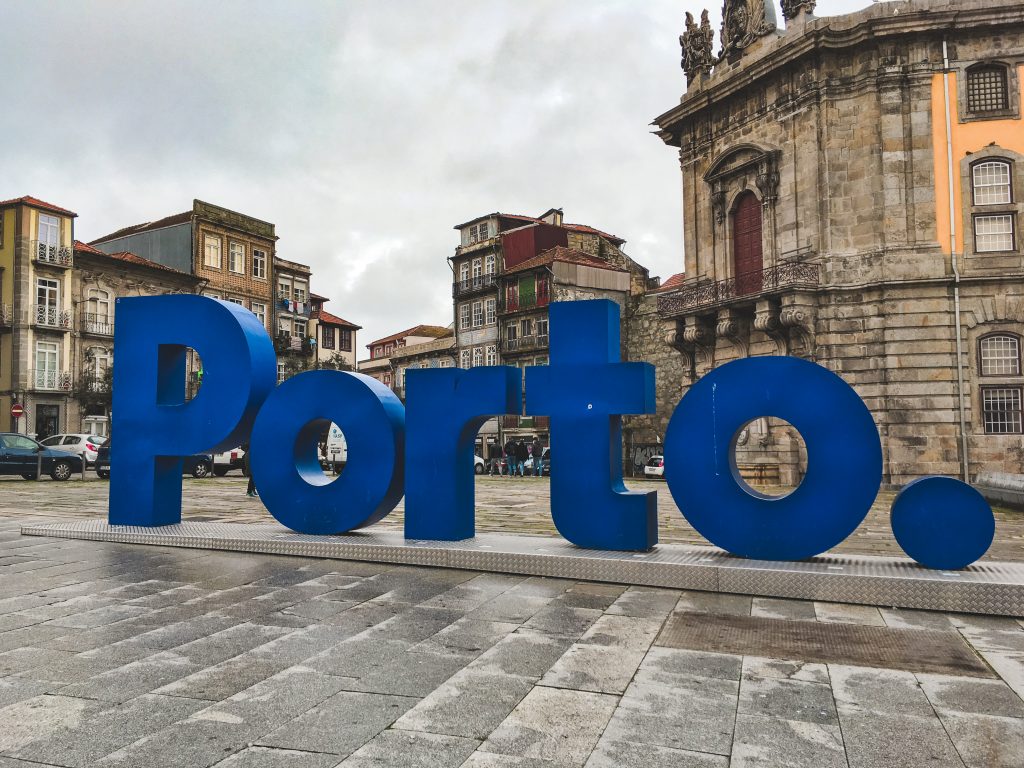 Luís I Bridge
This bridge actually has a top and bottom level. The bottom one is for cars and pedestrians and the top for the train and pedestrians. I didn't realize how high the bridge was (45m) until I was actually standing on top of it. If you are afraid of heights, maybe use the lower level to cross the River Douro. The bridge connects the two cities Porto and Vila Nova de Gaia. From the top, though, you have a pretty amazing view, especially the sunset looks amazing from up there!
Once you get to the other side, you can either walk down to get to all the small wineries (which will take around 30 mins) or you take the cable car for 6€. We, however, decided to cross the bridge again and go back to the side of the city of Porto and then walk down the stairs and cross again on the lower level.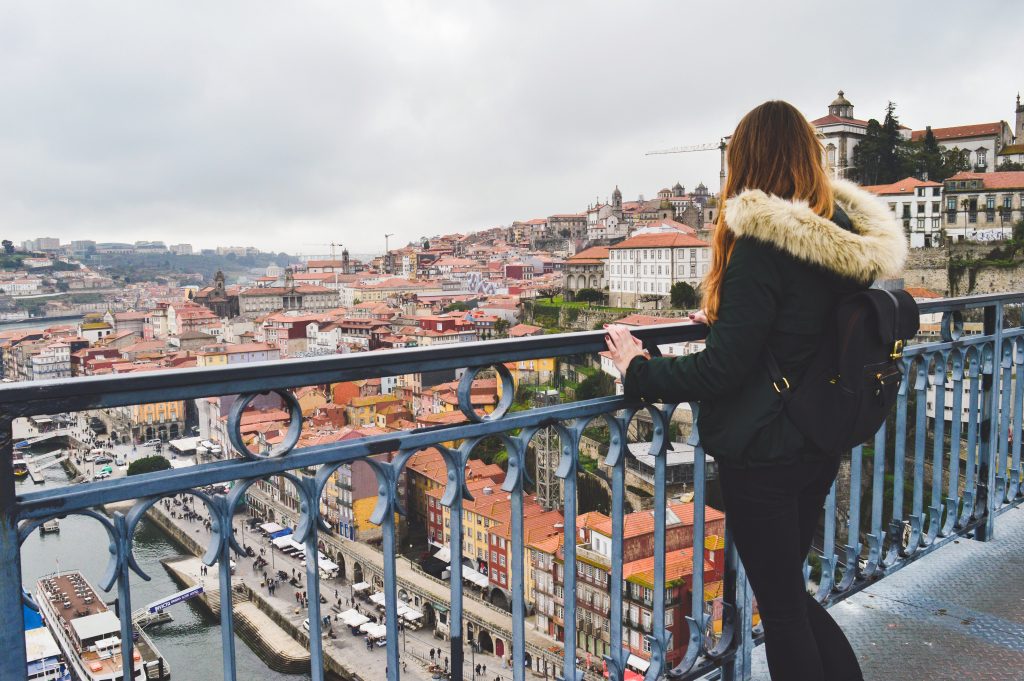 Porto Cathedral/Sé do Porto
The Porto Cathedral is another must visit during a weekend in Porto. It is a very beautiful cathedral and from there you also have an amazing view over the city! Once you enter the cathedral, there is also a small museum on the right, where you can take pretty nice pictures and visit a gothic cloister. I think we each paid 3€ for the entrance but it is definitely worth the money.
Right outside of the Sé do Porto is a small alley with colorful small houses and when we were walking through the street it smelled so good because it was lunchtime and everyone was cooking. I would've loved to just knock on one of the doors and ask if I could join for lunch. I wonder if anyone would have actually said yes. I might need to try that some time!
I think when you try to explore a city, you just have to start walking and you will find the most magical and beautiful places. I usually don't take a map with me and then often find streets like this one.
Jardins do Palácio de Cristal
The Garden of the Chrystal Palace is a very beautiful park in the middle of Porto. From the park, you also have a pretty amazing view over parts of the city. Unfortunately, we didn't have the best weather but the view still didn't disappoint!

If you ever happen to be in Portugal, make sure to stop by Porto for a weekend or a few days. Especially if you like wine, this is a great place to go! If you are looking for places to have breakfast in Porto, check out my blog post about the best breakfast places.
---
Have you been to Porto before? How did you like it?
Let me know in the comments below!