Rome has become one of my favorite cities that I have visited so far. All these beautiful old buildings combined with the history, make it such a breathtaking and unique place. I have already seen quite a lot of pictures of Rome but the reality was by far better than I ever imagined.
The city has so much to offer, that I think four days is actually not enough to explore every bit of the city. Of course, you can manage to do all the touristy stuff but then you have to prepare for long days full of walking, walking, and more walking. So keep in mind to pack very, very comfortable shoes.
I put together 6 useful Rome Travel Tips for your next visit to the Italian Capital.
First of all, there are all the historic sites that should not be missed. And if you can, try to book a guided tour. Trust me, you will learn some interesting things about the Colosseum or Roman Forum that you never knew before.
Our Airbnb was actually located quite close to the Colosseum, only a short 5-minute walk away. So, the first thing we always saw on our daily walk into the city, was this beautiful historic building.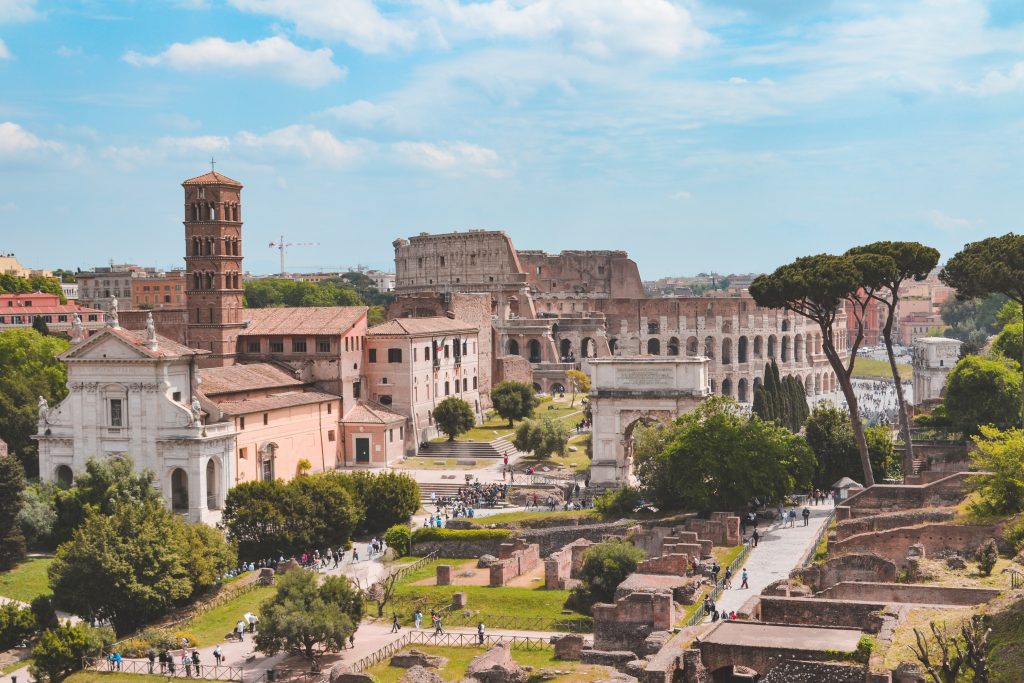 ↠
 Tip 1 
↞
If you hold an EEA passport or ID, you can actually buy the reduced ticket at the Colosseum (7.50€ compared to the normal 12€). This ticket can then also be used for the Roman Forum and Palatino. So there is no need to buy additional tickets. We also booked a 45-minute guided tour for 5€ per Person and it was worth every cent. This, however, was only for the Colosseum. There is no guided tour that is offered at the ticket counter for the Roman Forum and Palatino (only an audio-guide, which I personally did not like or enjoy).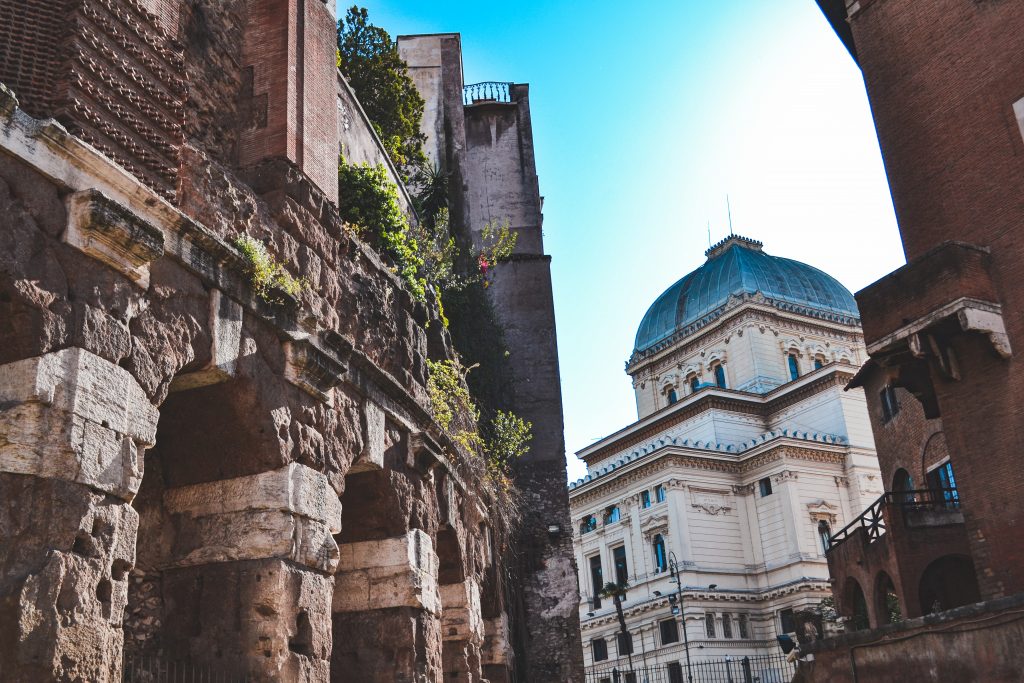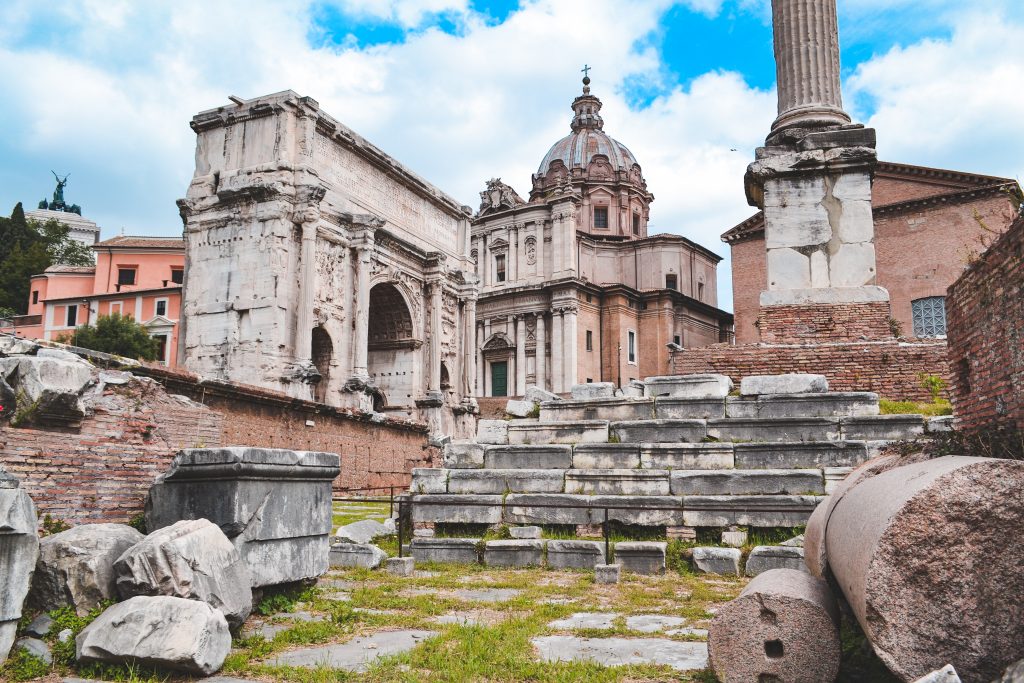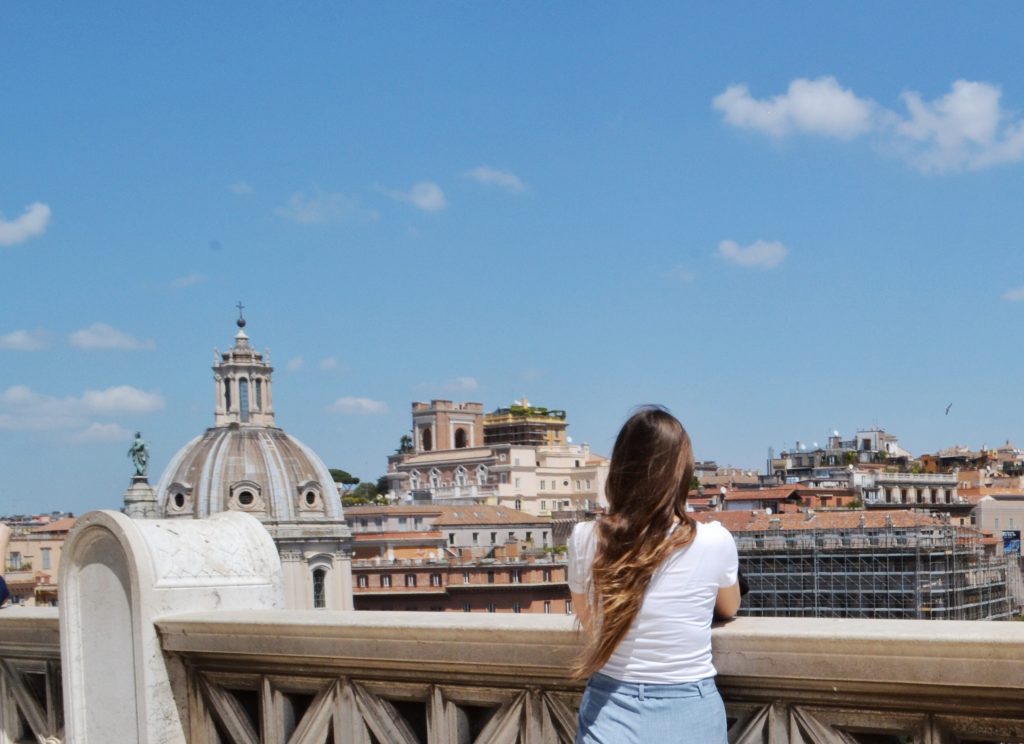 ↠
Tip 2 
↞
The Trevi Fountain is always super crowded and so there is almost no way that you can snap a nice picture of it without people in front of it. However, I recommend waking up early in the morning and even going there when the weather is not too nice because then it will be rather empty. Sure you won't get a perfect sunny, blue sky picture but at least you can admire the fountain without being disturbed by all the selfie sticks or sticks from the tour guides. And it is also quite interesting to see how the fountain is being cleaned.
↠
Tip 3 
↞
If you are planning a visit to the Vatican Museumand Sistine Chapel, try to book the tickets in advance. Use this website to book your tickets.
There is no need to buy a ticket for the Basilica di San Pietro. If you, however, don't want to wait in a long queue for 1.5-2 hours, try to book a guided tour in front of the Vatican. There is plenty of people standing around, offering guided tours. Usually, the further they are standing away from the entrance of the Vatican, the more expensive are the prices. We had offers for 30€, 26€, 25€, and lastly 15€ (we booked the tour for 15€). If you do a guided tour, you don't only get additional information for the museum and Chapel, but you also get to go through the back entrance of the Basilica and don't have to wait in line.
As a student, you will also get a reduced ticket price (8€ compared to 16€). But keep in mind that you have to pay a reservation fee online (4€ per person). But don't forget to have your knees and shoulders covered when you visit the Vatican!
↠
Tip 4 
↞
I have had a lot of people recommending the Roma Pass to me, but for us, it would just have been a waste of money. If you don't want to go to any museums, or you plan to walk most of the time, then don't buy it. The Metro/Bus/Tram tickets are quite cheap if you need a break from walking (1.50€) and they are valid for 100 minutes. We always had a couple of these tickets with us, in case we walked too far and were too tired to walk home.
But if you plan on visiting a lot of museums and if you don't live close to the city, then the Roma Pass is probably a good investment.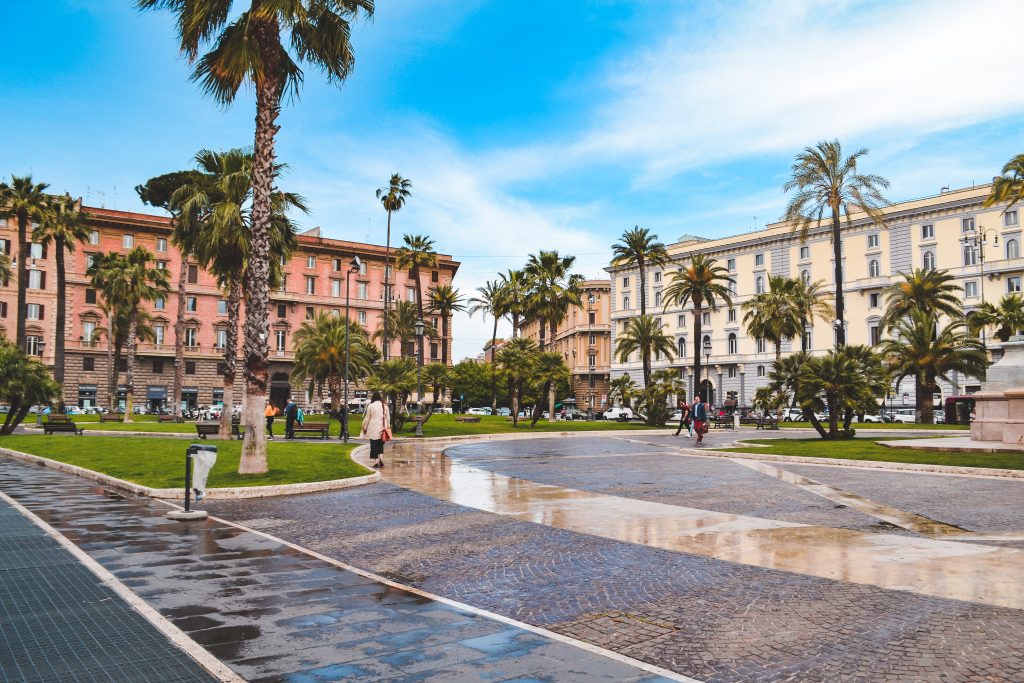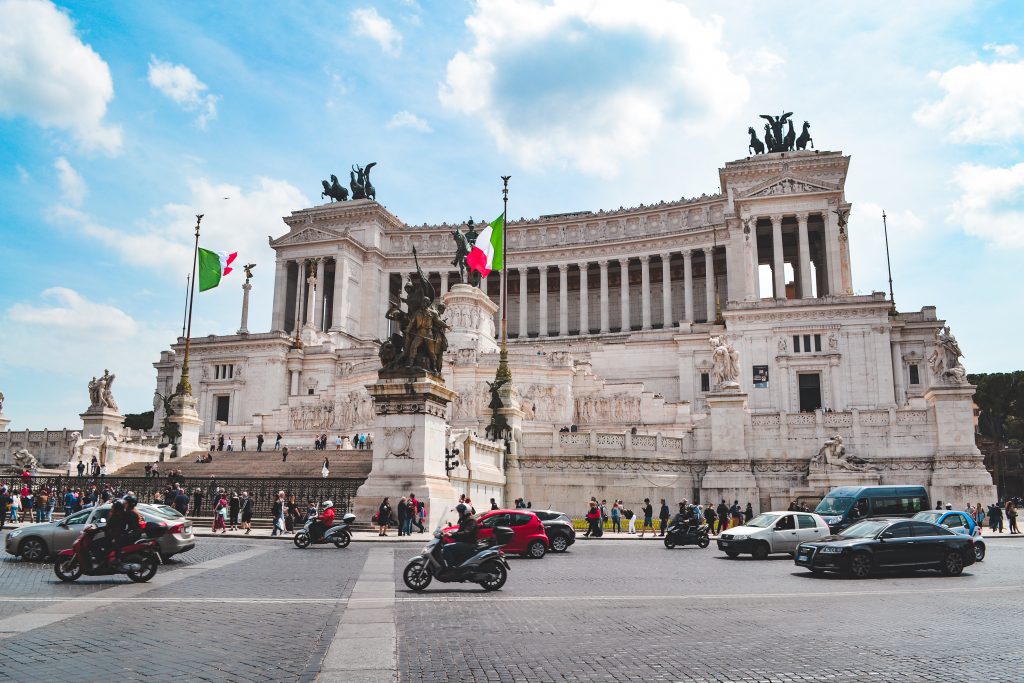 ↠
Tip 5 
↞
Get lost. Don't look on the map the whole time but just walk and explore. There are so many beautiful streets and buildings in Rome, that make getting lost not bad at all. But download the google maps of Rome just in case you actually get really lost and don't know your way home anymore.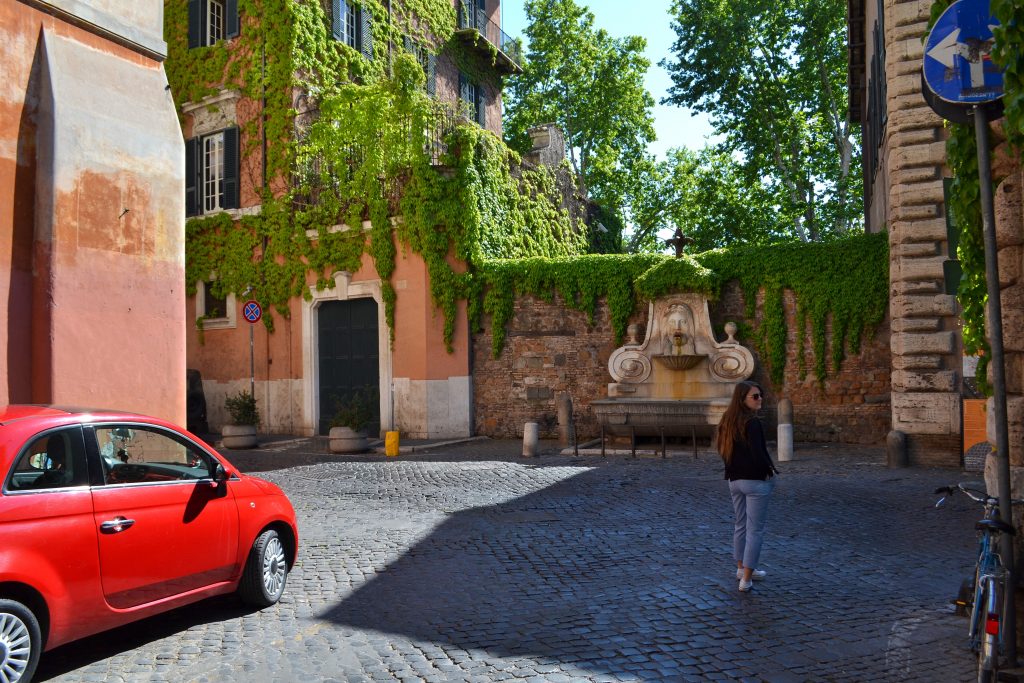 ↠
Tip 6 
↞
Don't go to touristy places for lunch or dinner. Try to walk a few more streets until you are a bit further away from all the crowds. I think crowded places are usually overpriced, you probably get charged some additional random fee, and the food might not be as good. On the first day, we walked into a small side street and ate some very delicious pizza for a reasonable price and also the waiter was super nice.
I can also recommend a visit to Trastevere for lunch or dinner. There are plenty of smaller restaurants to choose from and there is also a very good Gelato place (Gelateria del Viale – Piazza Guiseppe Gioachino Belli, 9).
---
Have you been to Rome yet? Do you have any additional tips that might be helpful for future visitors? I would be happy if you could share some in the comments below.