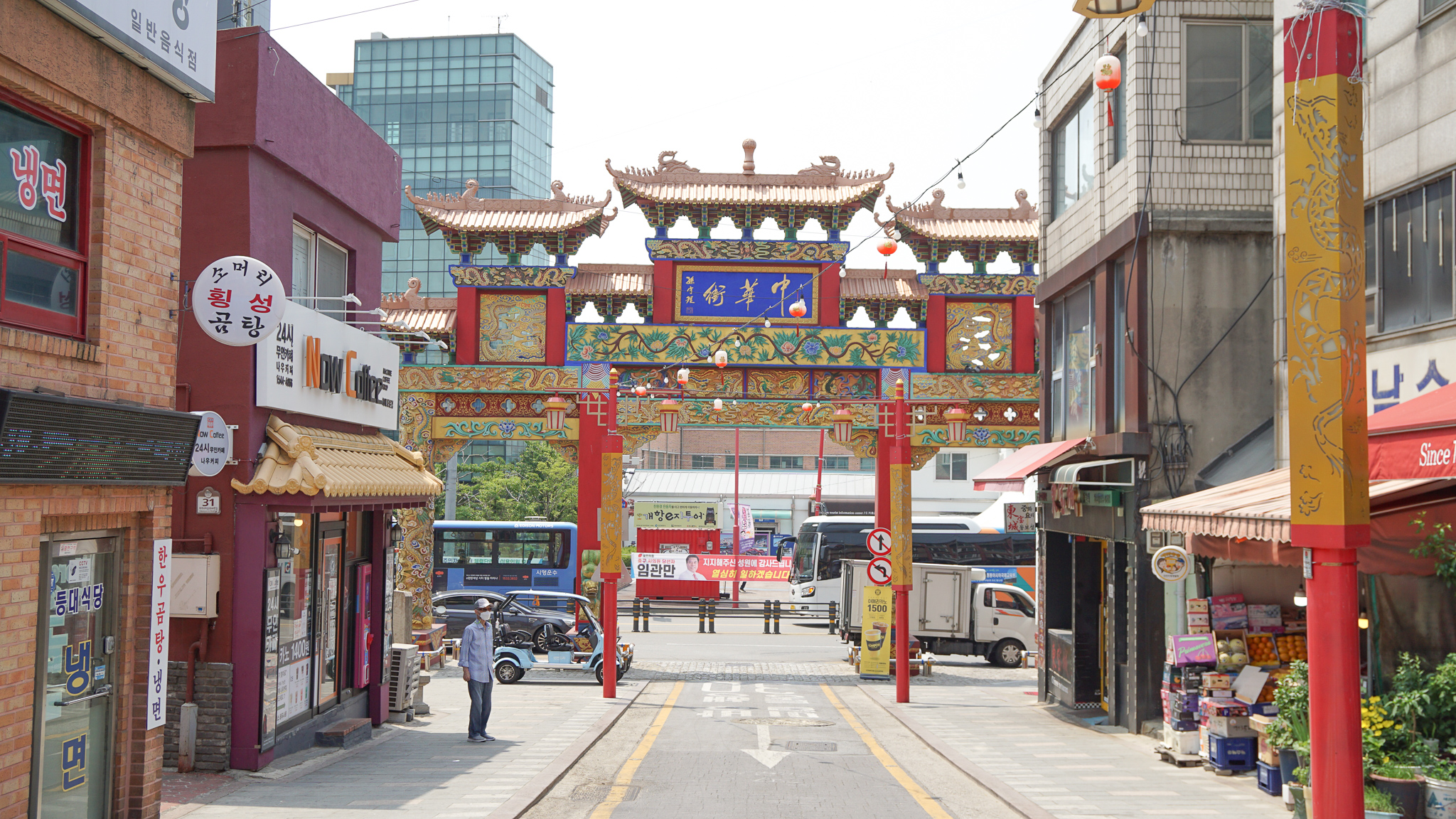 Incheon is only about an hour away by train from Seoul and a good destination for a day trip. When planning your day trip to Incheon, you will find many activities that you can do that will keep you busy for a full day from exploring Wolmi Island to eating delicious food in Chinatown and feeling like a child again at Songwol-dong Fairy Tale Village.
If you're coming from Seoul, the most convenient route is via the dark blue Line 1 towards Incheon. You can take the normal train that stops at every stop and get off at Incheon Station or you take the Express Train towards Dongincheon, get off at Dongincheon Station and take the Bus Number 2, 45 and get off at Incheon Station (Chinatown). 
When visiting Incheon, I would definitely recommend a trip to Wolmi Island. It is easily accessible by the Sea Train and very close to Chinatown as well as Songwol-dong Fairy Tale Village.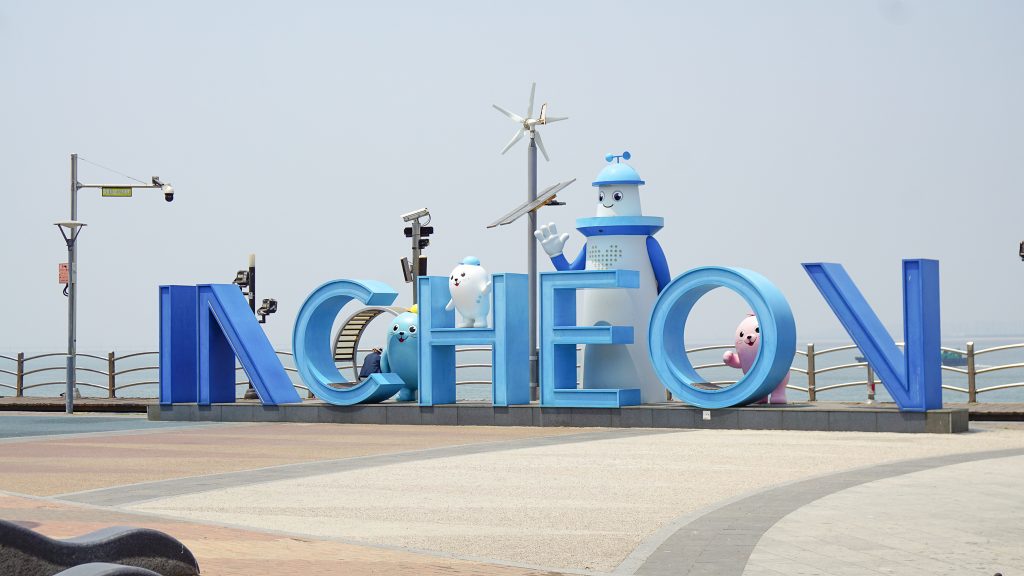 Wolmi Sea Train
The Wolmi Sea Train will be the best way to get around Wolmi Island and to see all the different sights. You can find the entrance to the train right by Incheon Station (Line 1).
There are 4 stops on the Wolmi Sea Train and with your ticket, you'll be able to take the train 3 times. So it might be best to walk between 2 stations (I would recommend walking between Wolmi Culture Street Station and Museum Station) in order to avoid having to pay twice for a ticket due to 4 stops.
The Sea Train runs from 10:00 to 21:00 on weekends and 10:00 to 18:00 on weekdays. Keep in mind that the train is closed on Mondays.
Tickets can be purchased at ticket kiosks right by the train stations and cost 8,000 Won for adults, 6,000 Won for seniors and 5,000 Won for children. You can also find all this information here.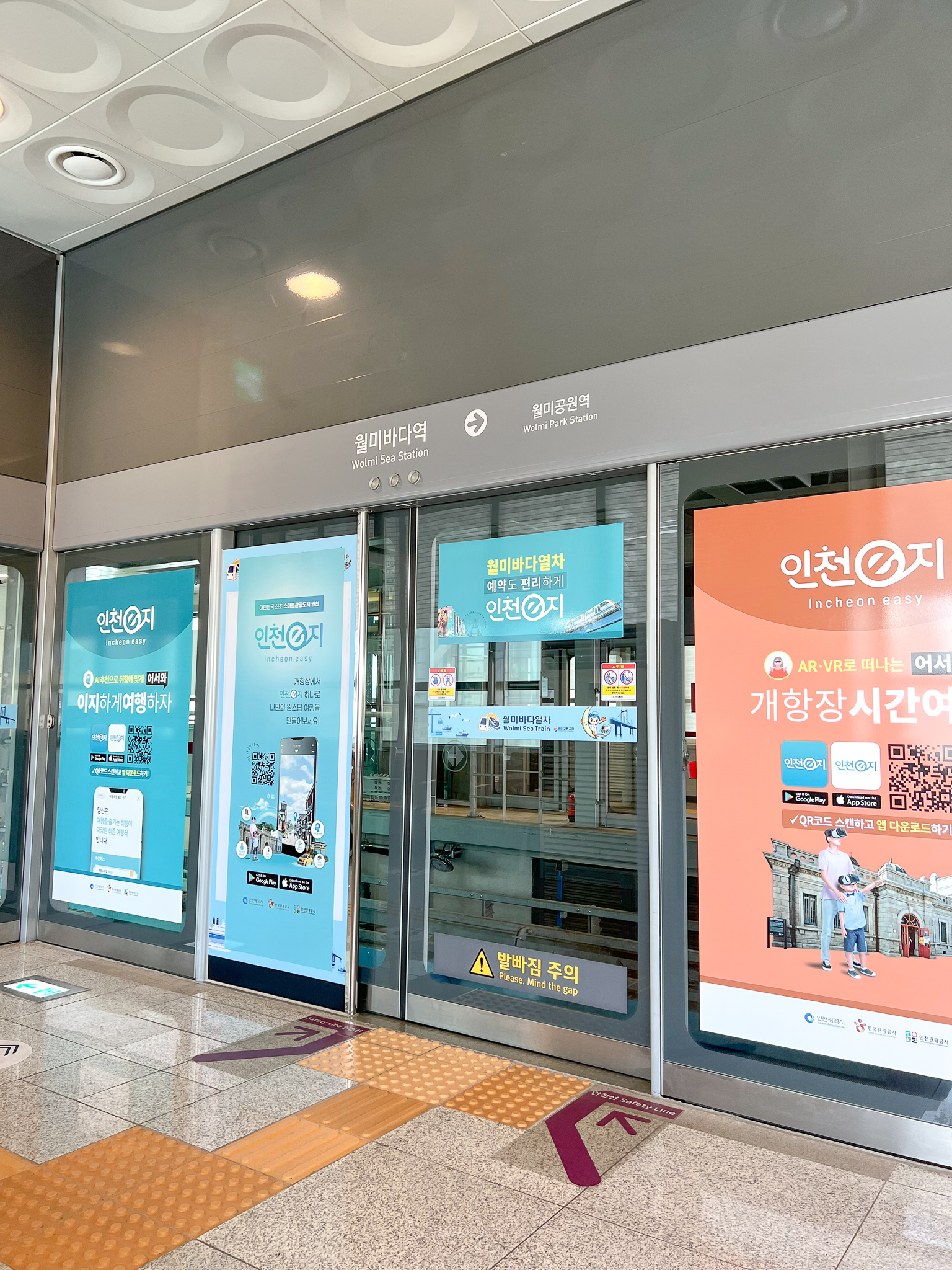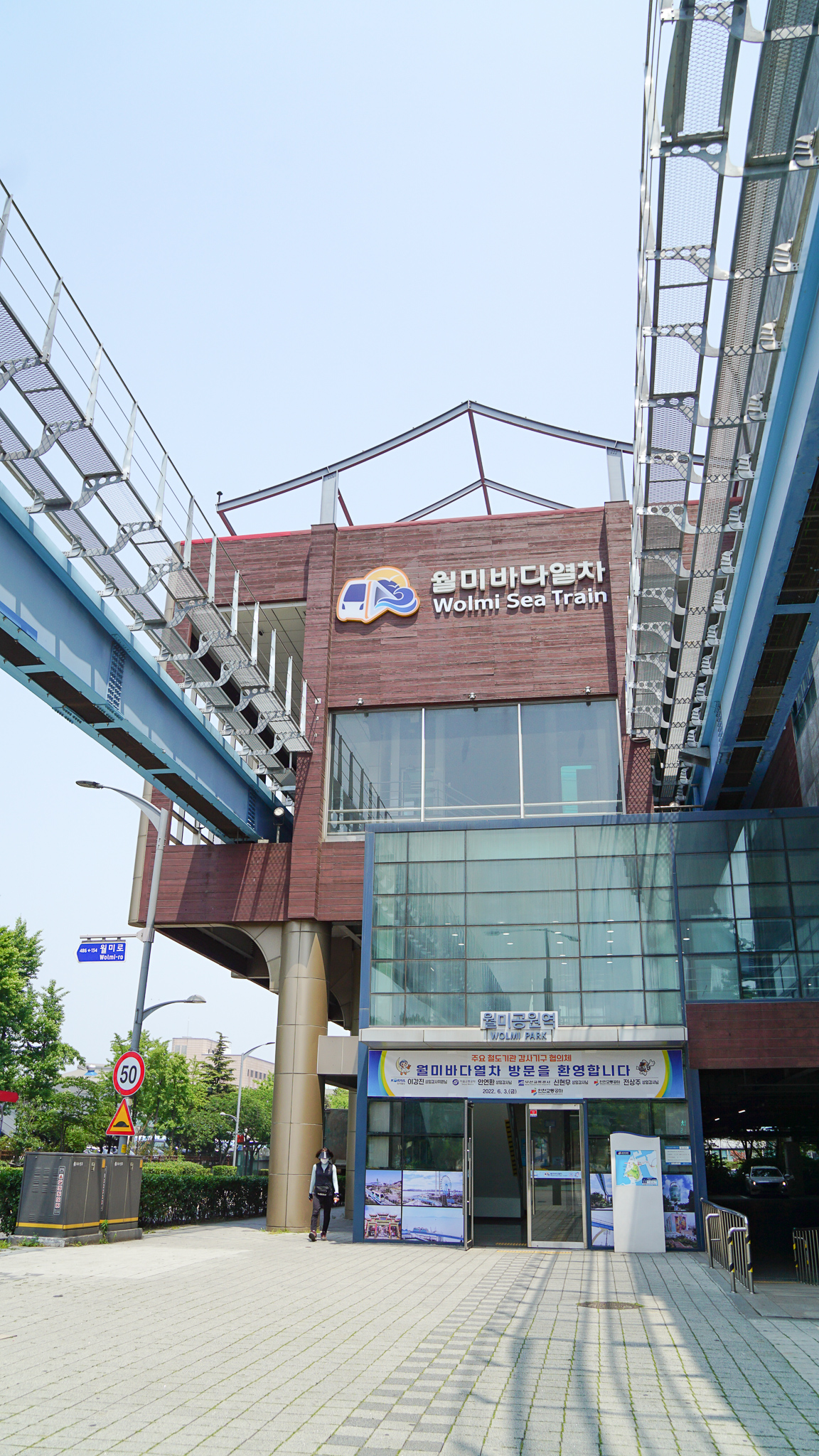 One small tip for taking the Sea Train. You might have already seen some pictures of the silos painted as book covers in Incheon which are actually the largest worldwide. In order to have a clear view, get on the Sea Train and sit on the left side facing the driver. This accounts for both the journey to Wolmi Culture Street as well as on the way back.
Wolmi Cafe and Culture Street
The Wolmi Cafe and Culture Street right by the sea is a beautiful walk. You'll be able to find many seafood restaurants, cafes, and some small arcades to play games at. Get off at Wolmi Culture Street Station and walk along the sea to Museum Station to get back onto the Sea Train.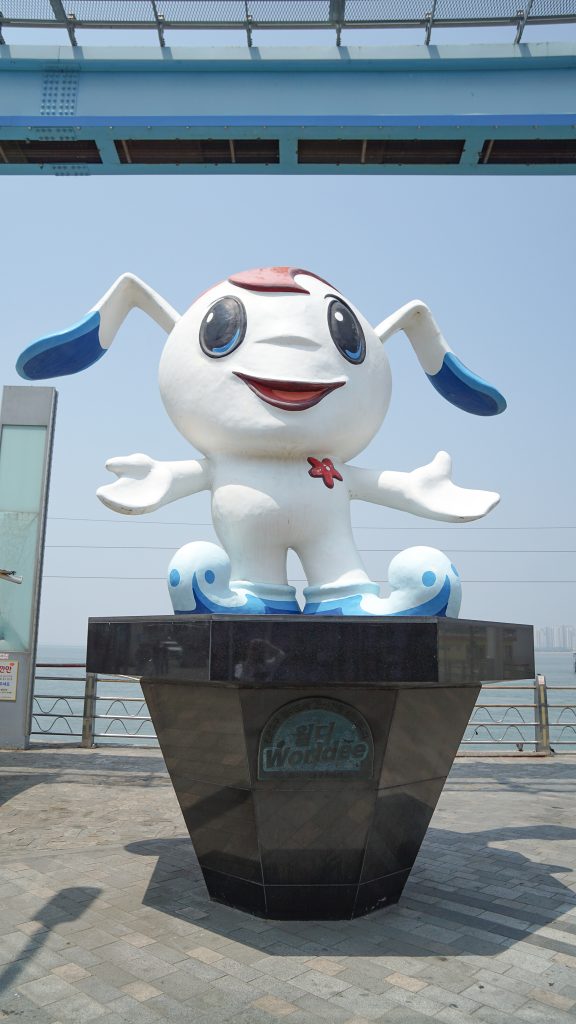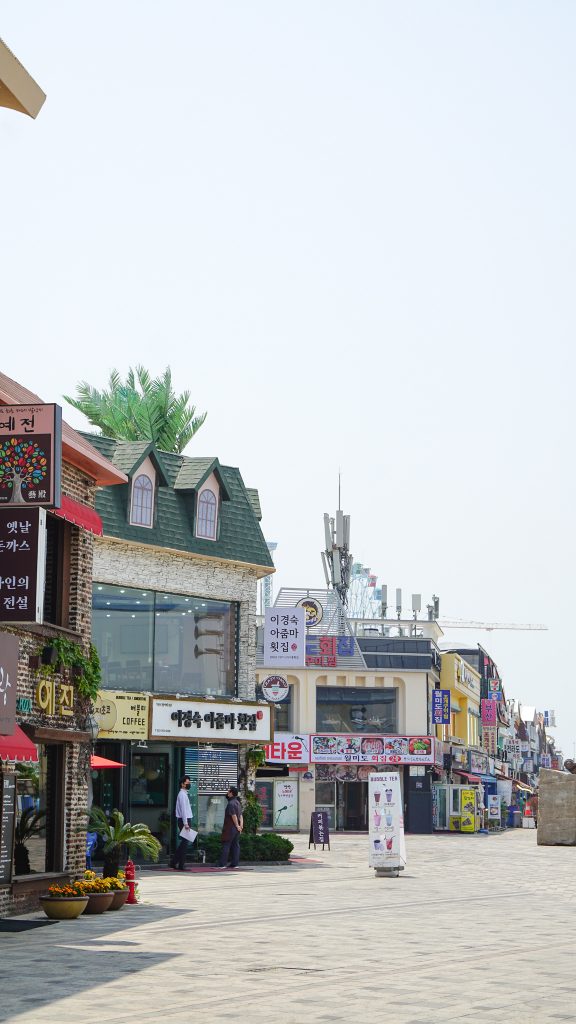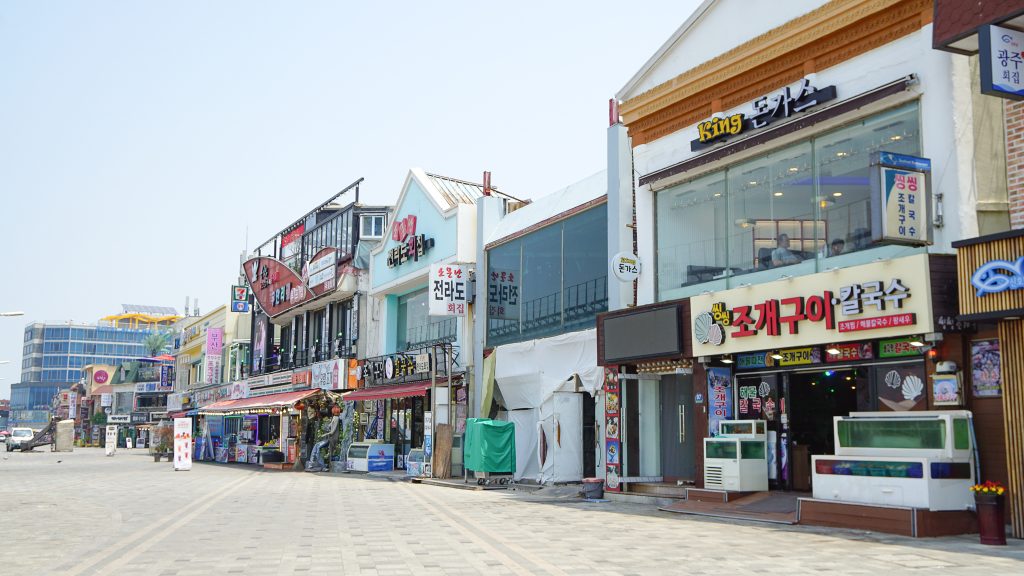 Wolmi Theme Park
When you're walking along the Wolmi Culture Street, you can find Wolmi Theme Park which is a small theme park right by the sea. When we went, it all seemed a bit like a forgotten theme park because there was not a single person to be seen. Although we went during the week in the daytime, I still expected there to be some people. I do imagine it being a bit more crowded on weekends and during holidays. It's a great place for kids and families and there seem to be many fun small rides to enjoy. Admission to the park is free. However, you'll have to pay for the rides you want to go on and the arcade games you want to play.
Korean Traditional Garden
Getting off at Wolmi Park Station, you will find a beautiful Korean Traditional Garden free of charge that you can walk along and enjoy some beautiful old Hanok houses. There is also an area to try out traditional Korean games and you'll find a small vendor selling some snacks and cold drinks in case you need some.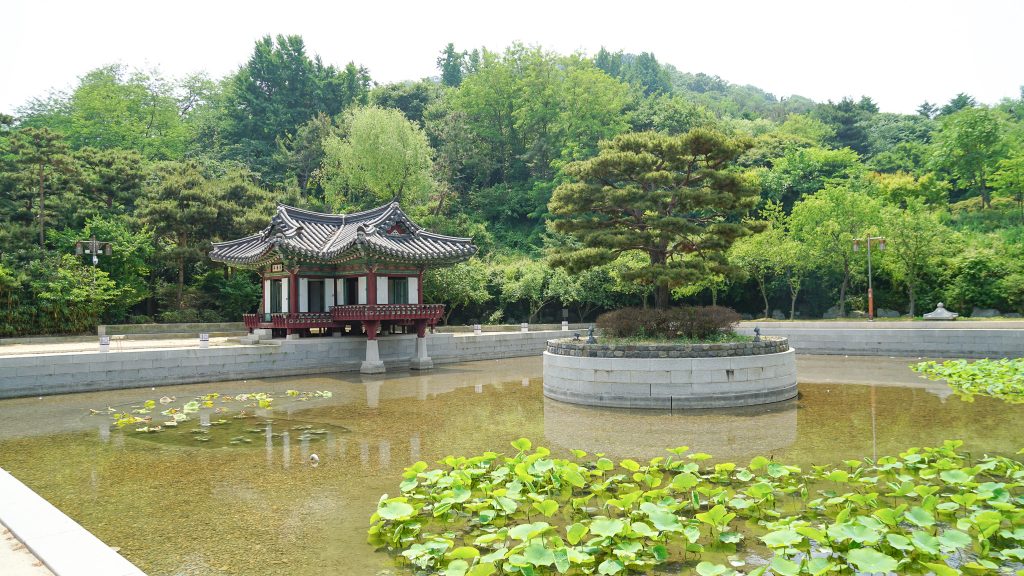 In the traditional garden, you can also visit a small animal enclosure with some deer and rabbits inside. Do keep in mind that you're not allowed to feed them but it's definitely a cute little area, especially for kids.
Once you have explored Wolmi Island, I would recommend getting off again at Wolmi Sea Station and making your way to Chinatown. It really cannot be missed as Chinatown is right opposite the Sea Train Station and has a big Chinese Style gate at the entrance. 
JJajangmyeon 짜장면
This very famous Korean Chinese dish consisting of noodles with black bean sauce and usually pork and/or seafood originated in Chinatown in Incheon and is a must-try whenever you are there. There are plenty of restaurants all over Chinatown offering this delicious and inexpensive meal.
We went to Yeongyeong restaurant (연경) and paid only 7,000 Won for one plate of Jjajangmyeon.
Other Snacks to try
While you're in Chinatown, I also recommend you try some of the other snacks available and maybe even take some home. 
There's a variety of Chinese-style sweets and snacks like Mooncakes or Simnihyang Brazier Dumpling 십리향. Just walk a bit through the streets, and you'll find plenty to try and buy.
Songwol-dong Fairy Tale Village (송월동 동화마을)
Songwol-dong Fairy Tale Village is only about 5 mins by foot away from Chinatown and easily accessible. Once you enter this area, you will see multiple houses painted in various different colors and designs all in the theme of fairy tales. Walking through the village, you will probably recognize some of your childhood fairy tales like Peter Pan, Alice in Wonderland, or Beauty and the Beast.
There are many cute photo spots all throughout the village and it's just such a fun experience to walk through. The Songwol-dong Fairy Tale Village is definitely not only something fun for a family and kids to do but also grown-ups can enjoy their time and walk down memory lane. 
Currently, the Village is quite empty and it seems that some shops or restaurants have closed down but I am hoping that these will revive once tourism picks up again a little more.  
If you have any questions about planning a day trip to Incheon and what to do, leave a comment below.
And if you want to read more about my posts about Korea click here.