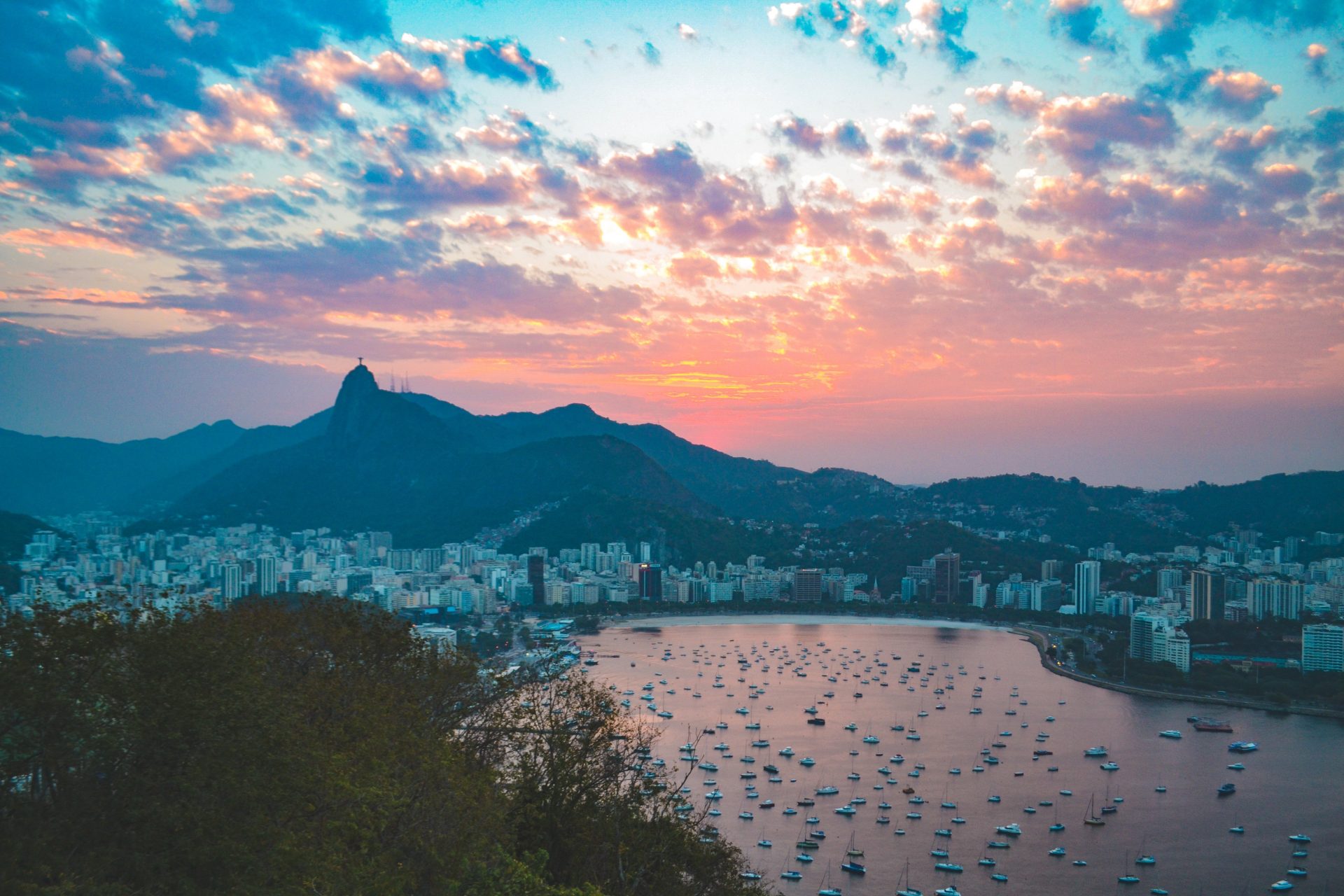 A Week in Rio de Janeiro
Back in August, I got the chance to go to Rio de Janeiro during the Olympic Games which was pretty amazing. Our AirBnB was at Leme and super close to the beach (you basically just had to go down the elevator and across the street). In August it is Winter in Rio so the weather was always a mix between sunny 30 degrees and windy 20 degrees. Walking to Copacabana Beach only took about 10 minutes and while walking next to the beach there are loads of little restaurants and cafes with Latin music and amazing Brazilian food. I have put together a few tips on what to eat and do and how to get around in Rio de Janeiro.
---
How to get around
I think the easiest and safest way to get around in Rio is by Uber. Mostly it is also cheaper than Taxis and you mostly get free water and candy in the Uber. When going to the Olympic Games we mostly took the train and bus that were specially built for the Olympics. They functioned pretty well and were also a safe and fast way to get around.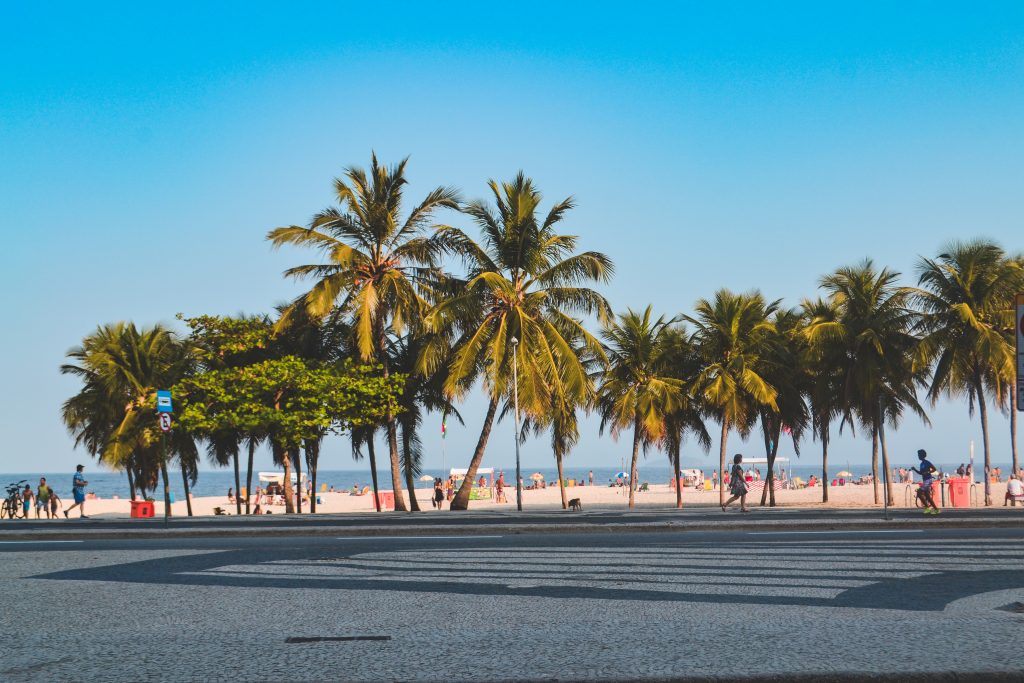 ---
What to eat
There are a few things you have to try when you go to Brazil (it does not necessarily have to be Rio). The first thing you have to try is Guarana which is a rather sweet sparkly drink. Then one of my all time favorites is the Acai Bowl (it mostly comes with Bananas and Granola, but I like it best when it has a lot of other fresh fruits on top as well).
Another favorite of mine are Churros (They are sooooo good in Brazil!).
Other things you should definitely try are: Pao de Queijo, Pastel, Coxinha de Galinha and Picanha (it is the most delicious meat I have ever eaten)
---
What to do in Rio de Janeiro
On top of the list is, of course, Christ the Redeemer – One of the modern seven world wonders. However, I would recommend not going there during major festivities in the city because it can get extremely crowded. As for many other sights, going early in the morning, you will also have fewer crowds. When I went up, there was basically no room to move or take proper pictures. I would also recommend to plan in a little extra time and enjoy a cold drink and a little snack at the cafe that is right at the train stop on top of the mountain. The view from there is amazing and the food is not too expensive and pretty good. The Corcovado train ride takes about 20 mins one way. I heard that the sunset from up there is also supposed to be spectacular.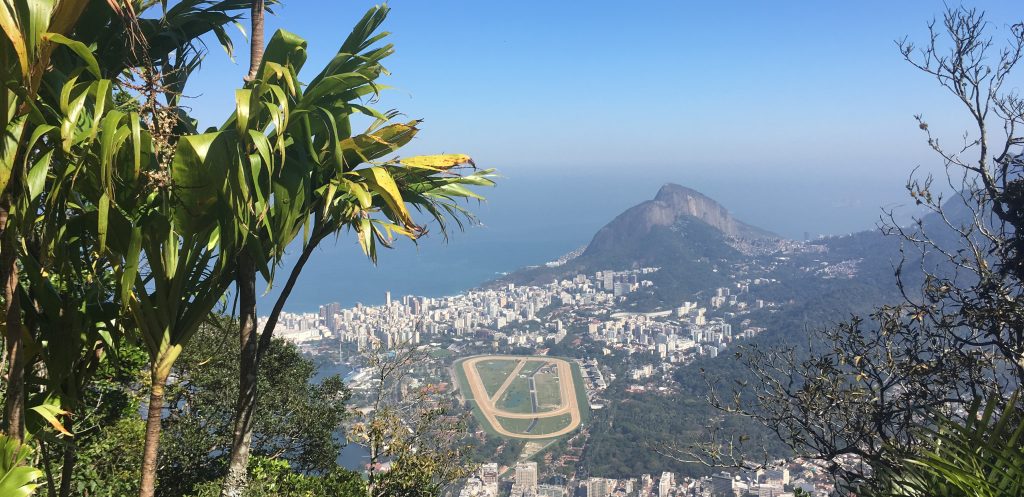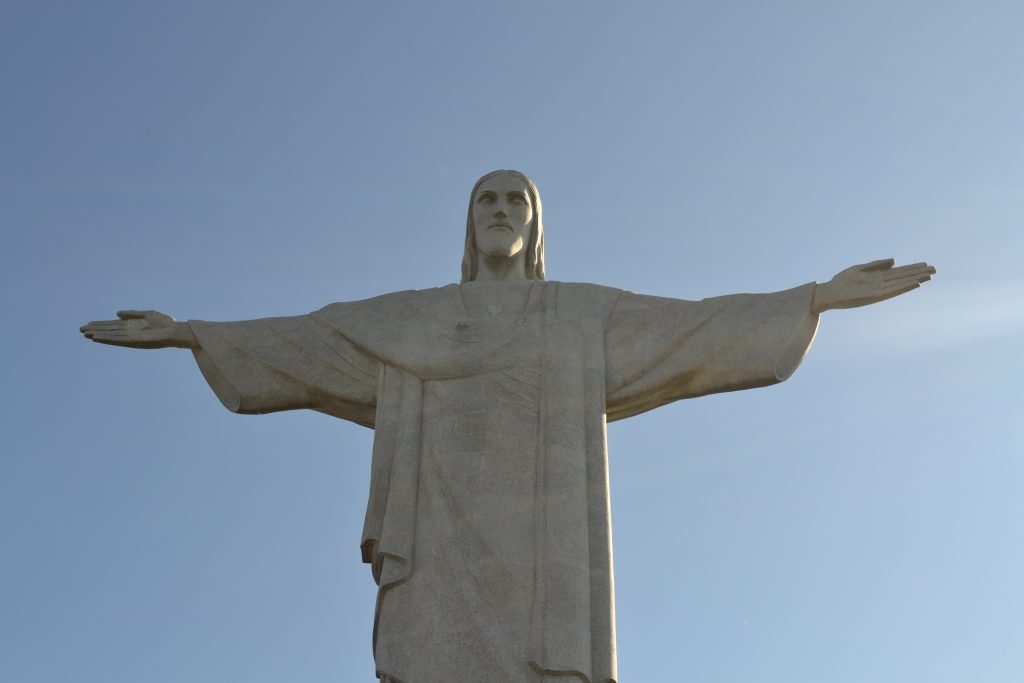 The second must-do is to take a cable car to the top of the Sugarloaf – A mountain near Leme. I would recommend to go there in the early afternoon and to stay until sunset because the view from up there is absolutely breathtaking. And you can take amazing pictures of Christ the Redeemer.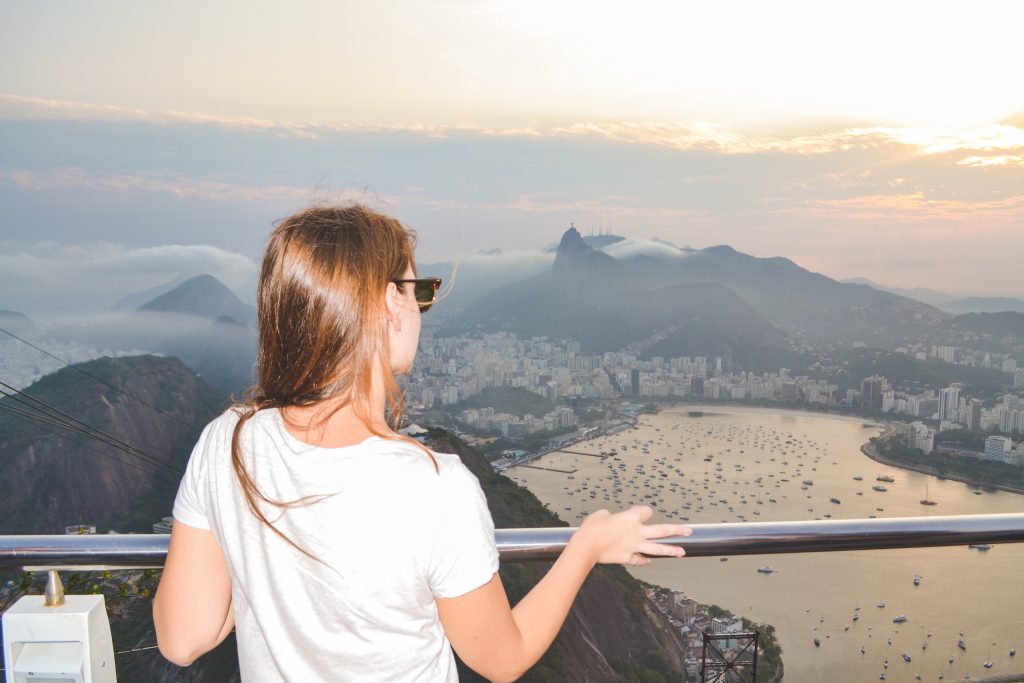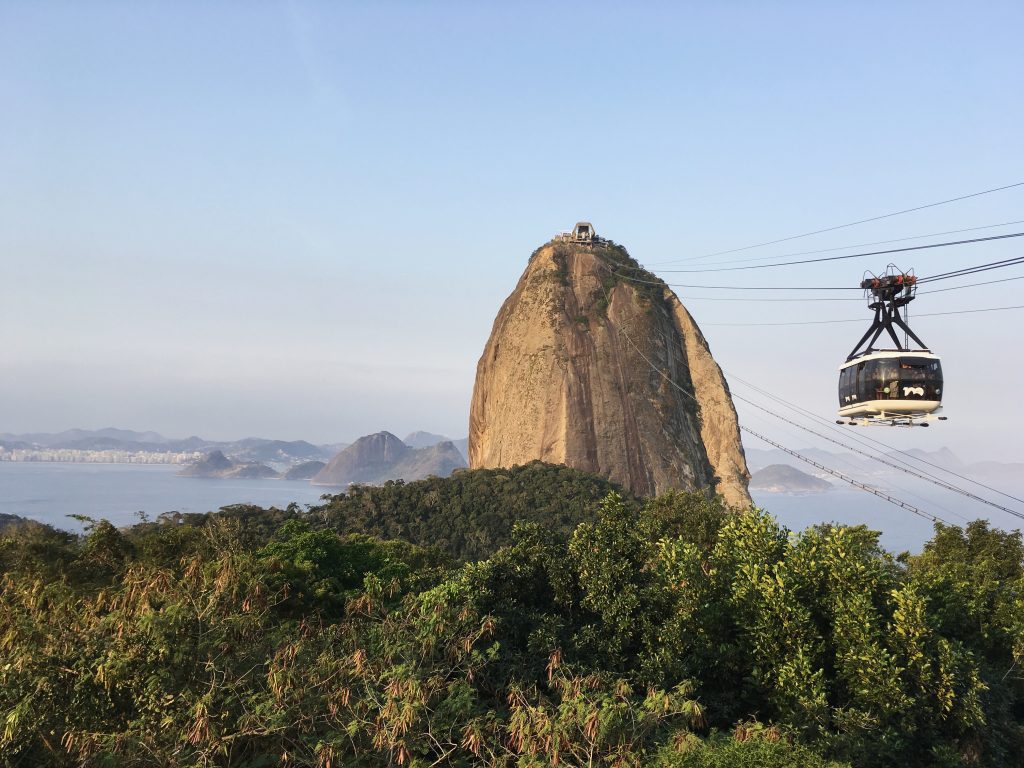 Jardim Botânico
The Jardim Botânico is a botanical garden in Rio de Janeiro. You have to pay an entry fee of about 7 Reals. The gardens are very beautiful and you can sometimes even spot a few colorful birds and monkeys. The garden is very well maintained and definitely worth a visit. It was actually one of the most beautiful botanic gardens I have ever been to. Especially when you go throughout the week and not during high season, there won't be many people around and you can take your time and explore every bit of the garden. I completely fell in love with the alley of palm trees.
Once you get out of the Botanical Gardens, there is a little small French-style cafe next to the exit where you can eat super delicious baguettes.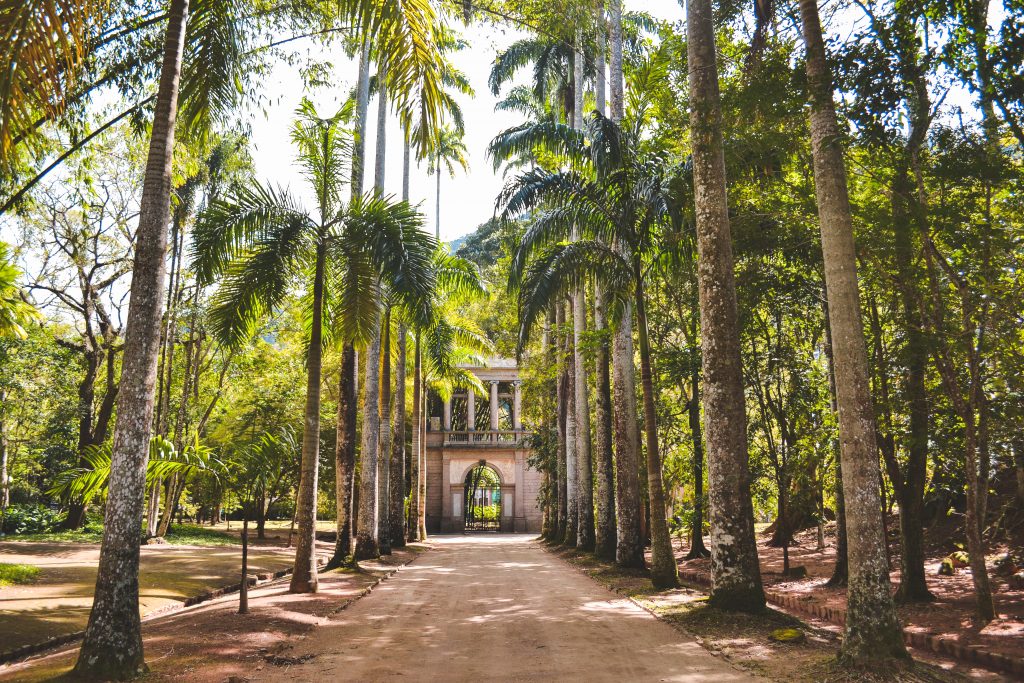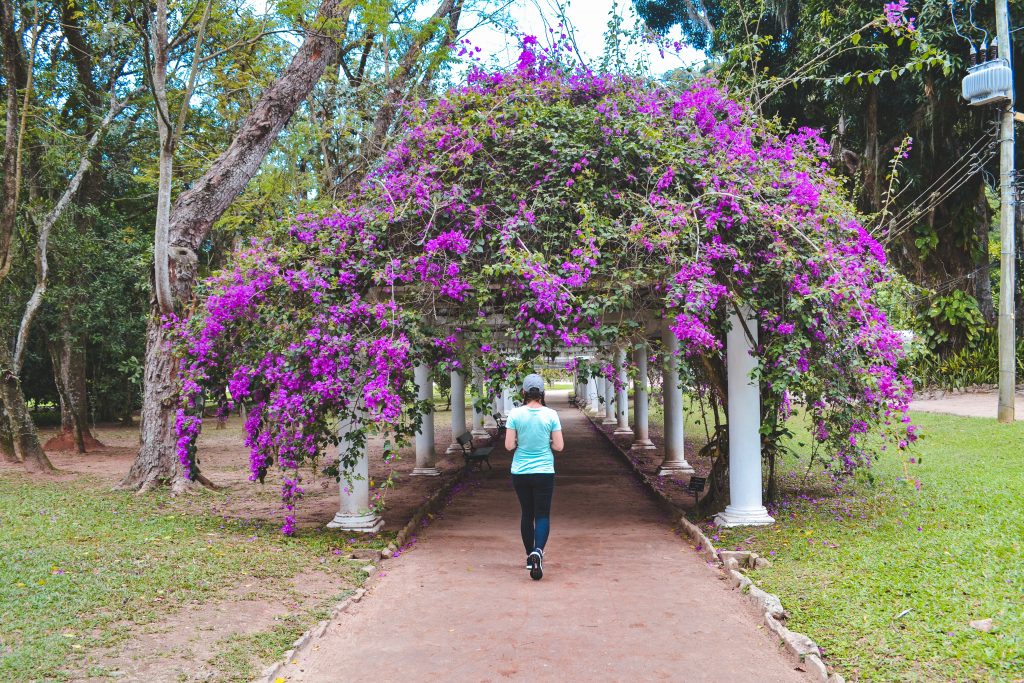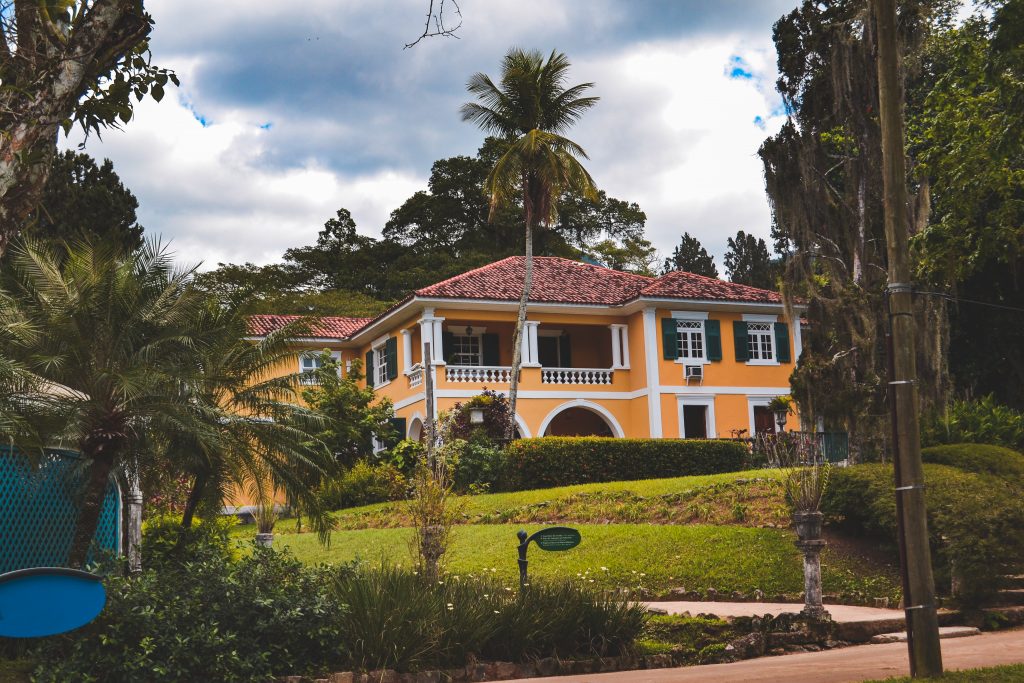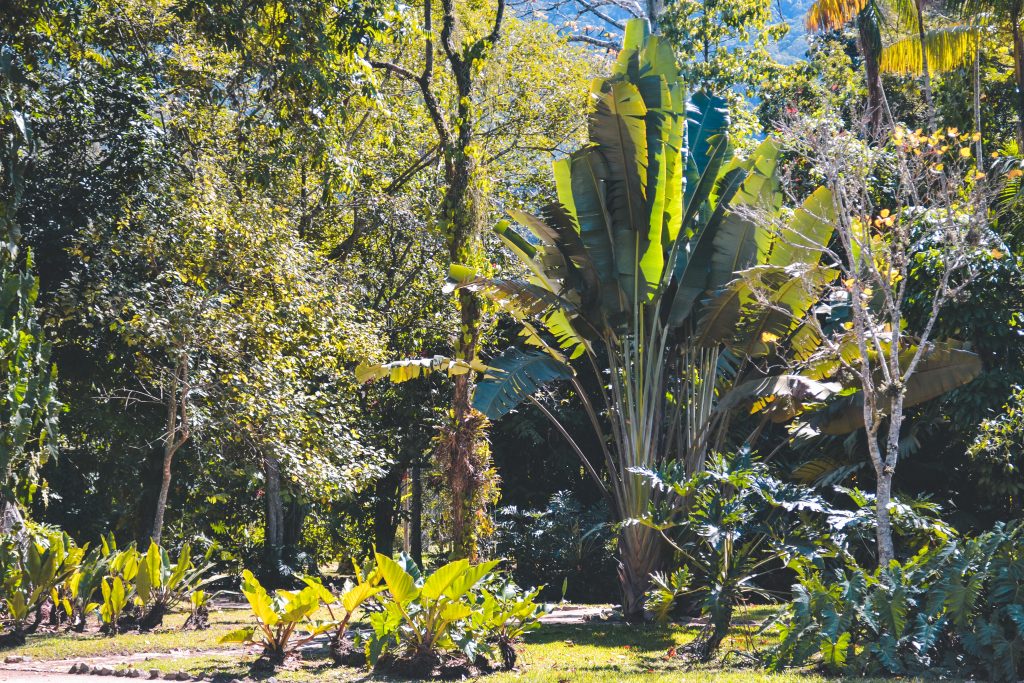 Confeitaria Colombo
Confeitaria Colombo, in the center of Rio, is a very famous and more than 100-year old cafe where you can get extremely delicious desserts. I would recommend trying many different desserts here. I tried at least 4 different ones and they were all amazing!
It is located at Rua Gonçalves Dias, 32 • Centro – Rio de Janeiro/RJ and is open Mondays through Saturdays from 9 am to 7 pm, and on Sundays from 9 am to 5 pm.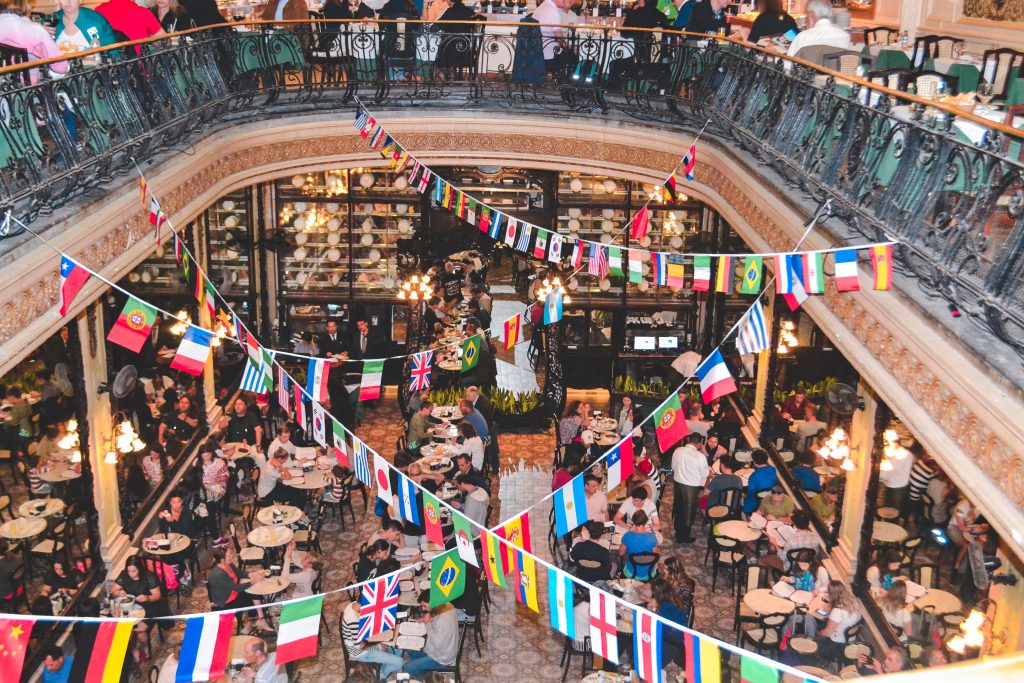 Also if you like to go shopping in small boutiques, you will find a variety of them in the center of Rio. They have quite affordable prices and very pretty and colorful clothes. I always enjoy strolling through shops in another country looking at what there is to buy. There is also a beautiful church in the city center that is definitely worth a visit.
One thing you cannot miss when you are in Rio is walking along Copacabana and Ipanema Beach. The sidewalk is filled with small bars and cafes where you can get awesome food while enjoying the Brazilian life. Just keep in mind that if you stop by a cafe where there is live music playing, you usually need to pay a little extra for the music/artist.
Last but not least I recommend the newly opened Olympic Boulevard which is quite close to the Center. You will find amazing street art there! It was built specially for the Summer Olympics in 2016.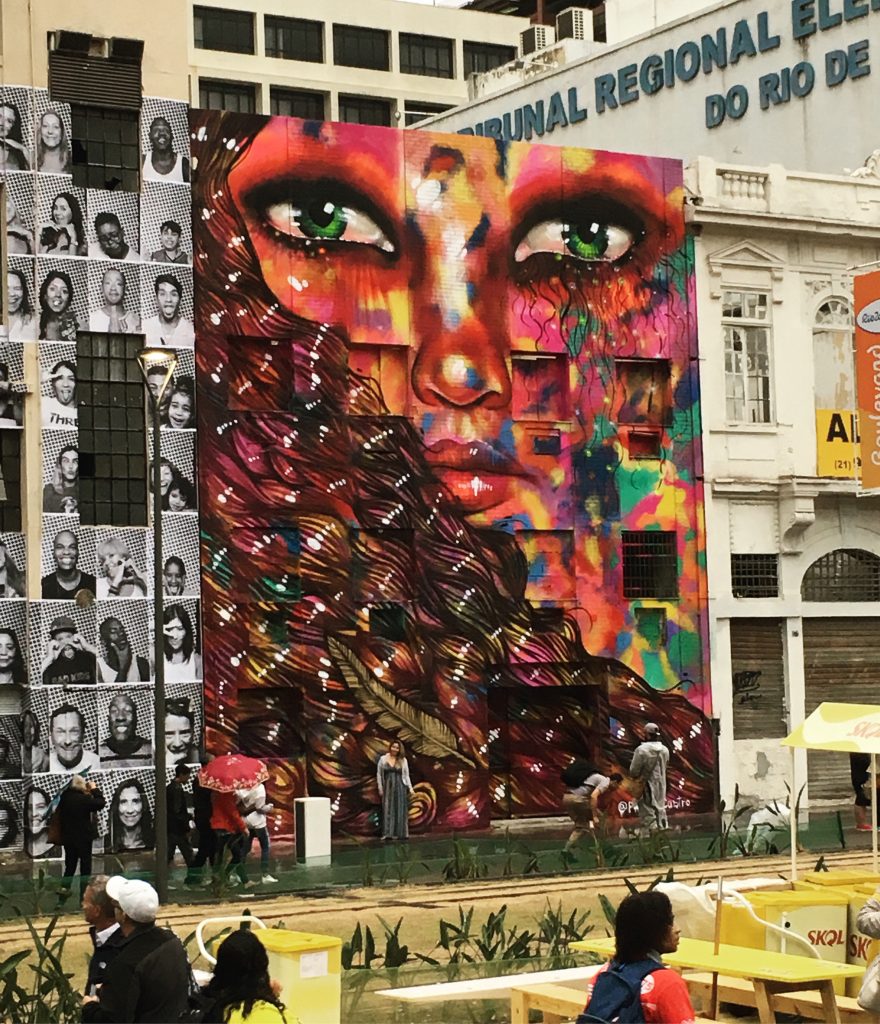 ---
Have you been to Rio de Janeiro yet?
I know for sure that I will go back to Rio de Janeiro one day because there is still so much more to explore!