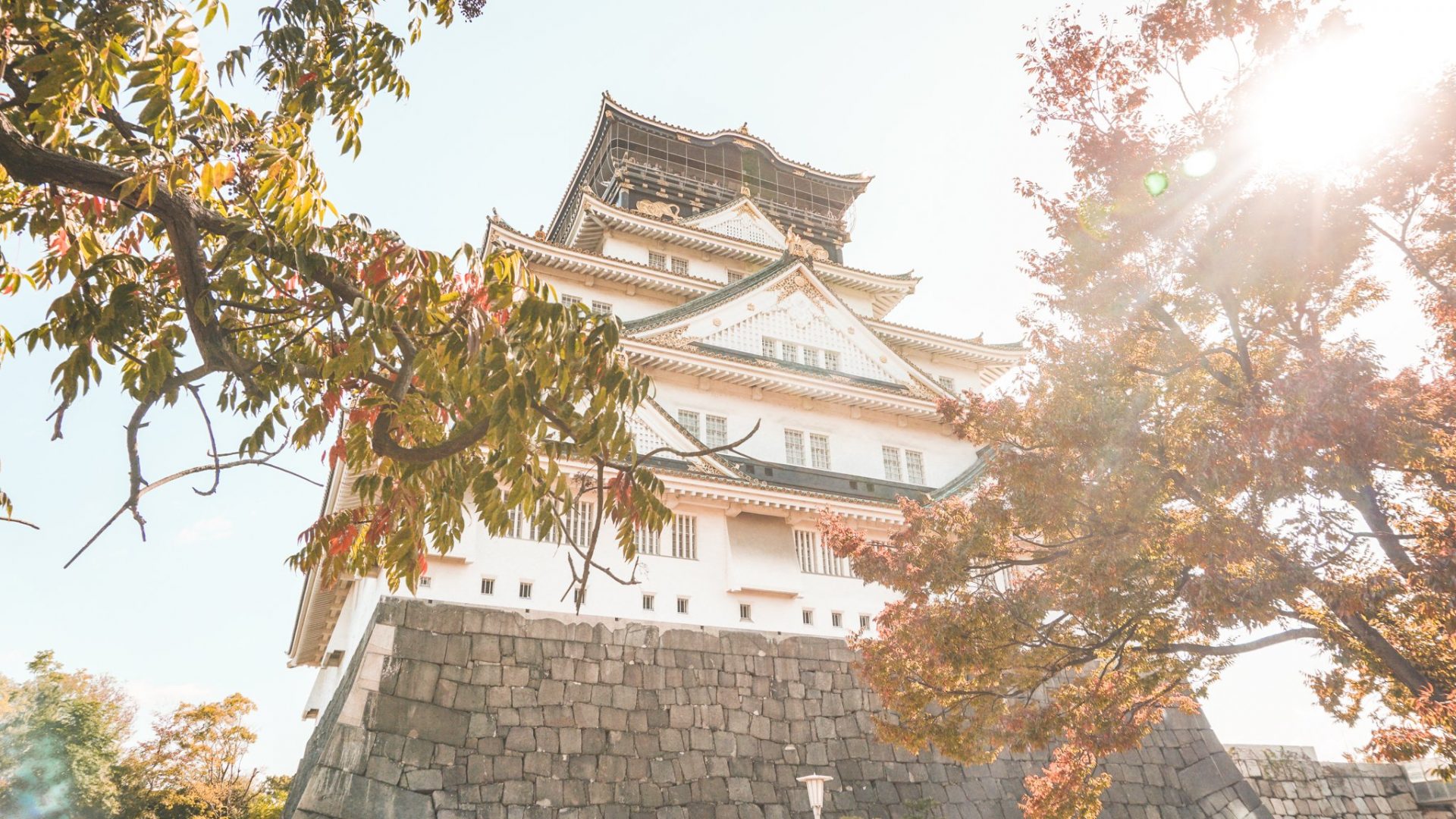 The early bird catches the worm – or in this case catches a glimpse of Osaka Castle without many people.
Just like other main tourist spots in Japan, you should wake up early in the morning in order to visit this beautiful castle. Entry to the Osaka Castle Museum is 600 Yen per person (approximately 5 Euros) and worth every penny. You can easily purchase your ticket at one of the ticketing machines right in front of the entrance to the museum.
There is an elevator that takes you up to the 5th floor – but be prepared to queue for a long time as the elevator can only fit very few people. Since the museum stretches across all floors, you can simply take the stairs and look at the varied exhibitions displayed on each floor. You'll find more information on their website. The top floor has an outdoor observation deck where you have an amazing 360° view of Osaka.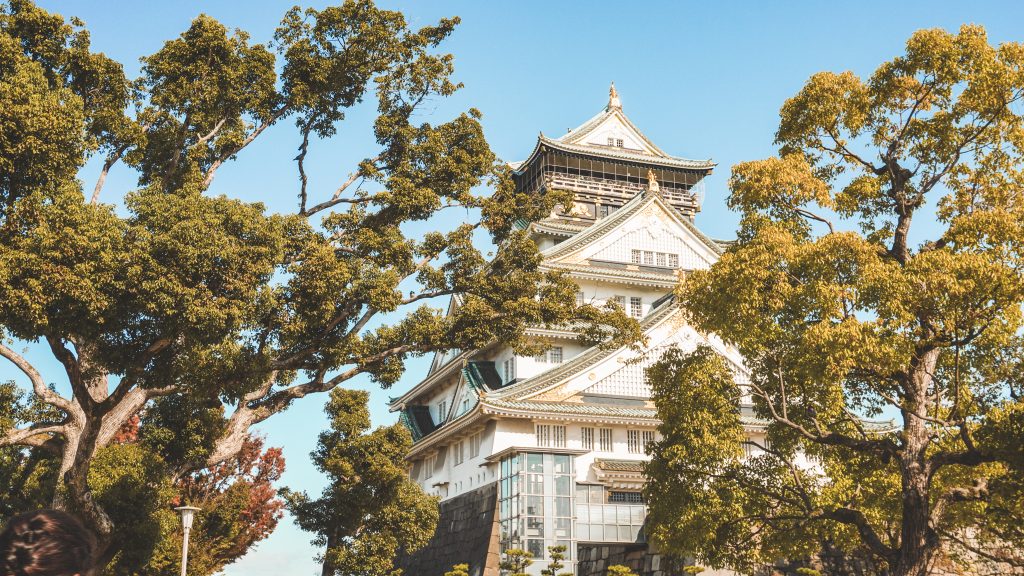 How to get to Osaka Castle
The easiest route is via the Purple Tanimachi Lane. You can either get off at Temmabashi Station or Tanimachiyonchome Station. Japan's train stations tend to be very well organized and you will know right away which exit to take.
Alternatively, you can take the Red Osaka Loop Line and get off at Ōsakajōkōen Station. No matter what route you're taking, prepare for another 15 minute walk to Osaka Castle.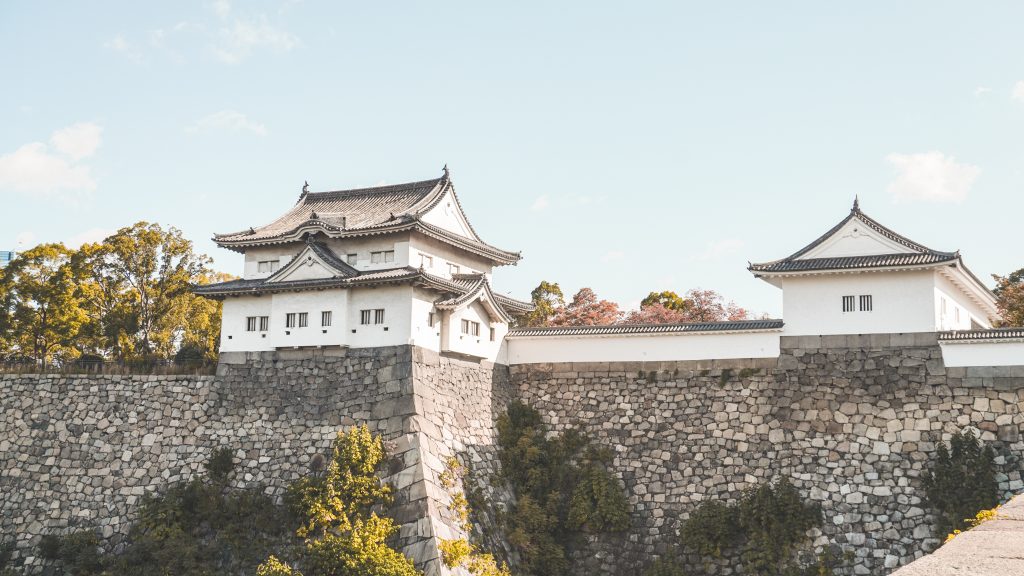 When to Visit Osaka Castle
The Osaka Castle Museum is open every day between 9:00 am and 5:00 pm with the last admission being 4:30 pm.
Just like other touristy destinations in Japan, I recommend either coming early or late in the afternoon. By the time I arrived (9:30 am) it was already quite crowded and I had to queue in order to get into the Castle Museum.
So which season is best to visit?
Every season has it's perks. However, when you are visiting Osaka during the Fall Foliage season, I highly recommend to go all the way up to Osaka Castle because you will have an amazing view not only over the city but will also get to see all the beautiful red trees around the castle grounds which make for a beautiful picture.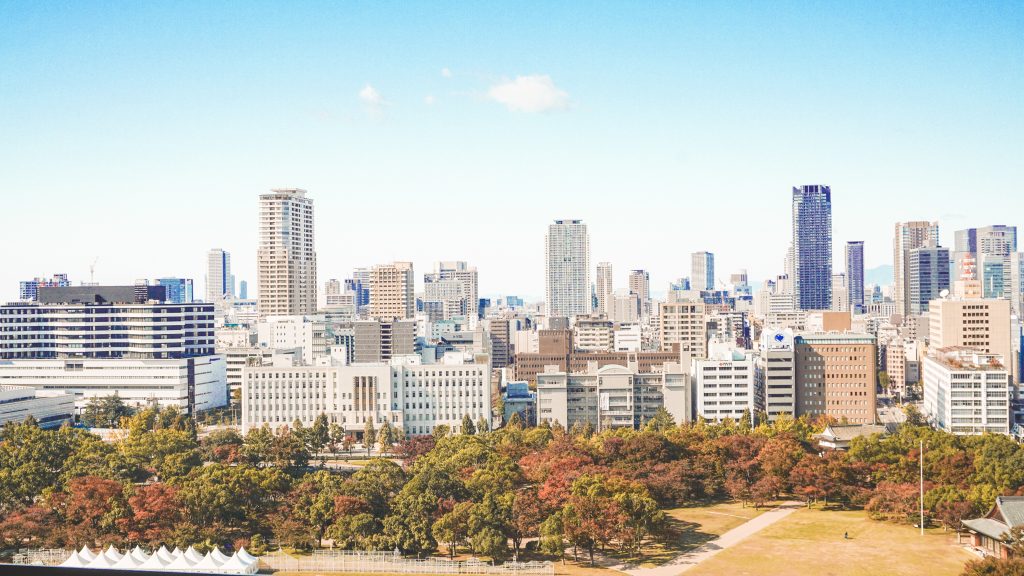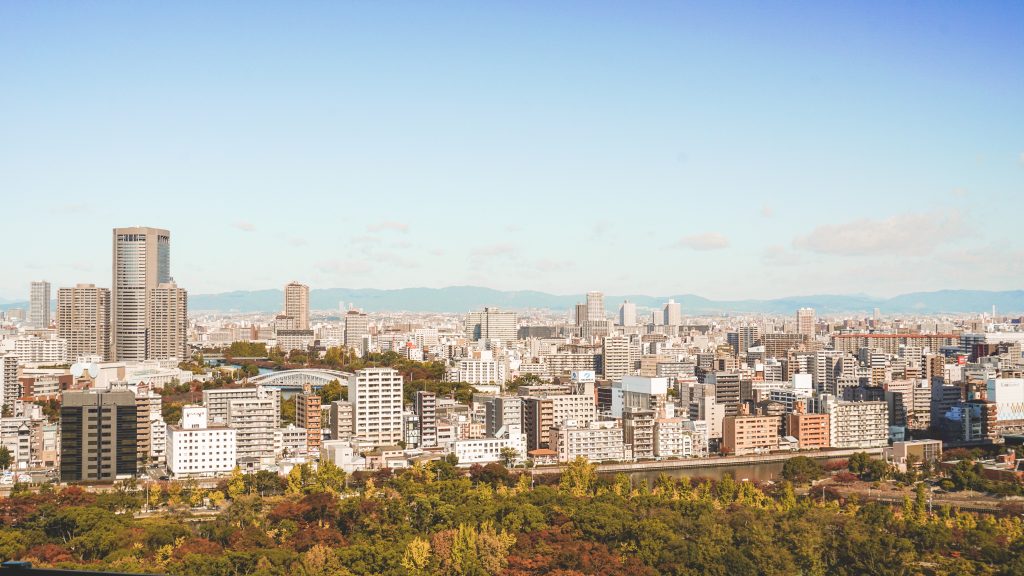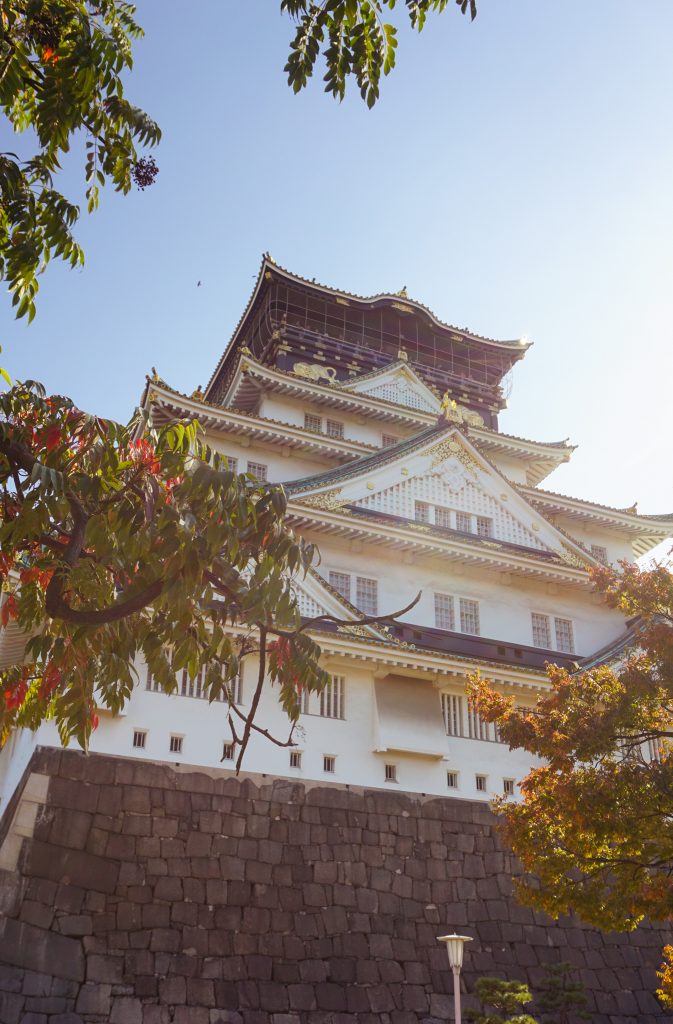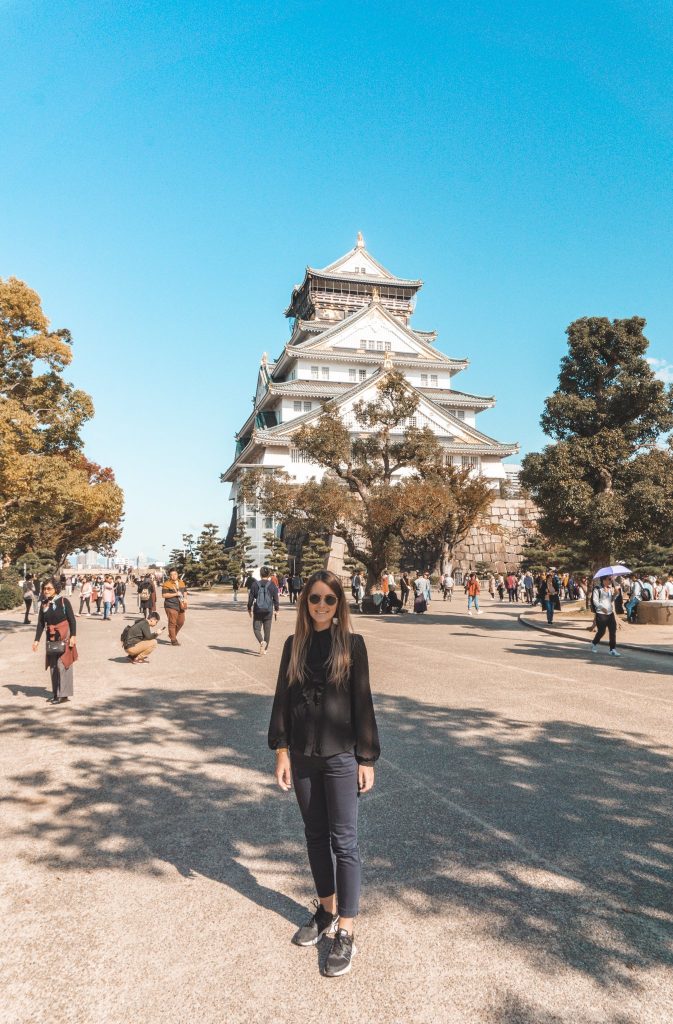 Have you been to Osaka? What was your favorite part of the city and do you have any other recommendations for visiting Osaka Castle?
To read more about my travels to Japan, click here.