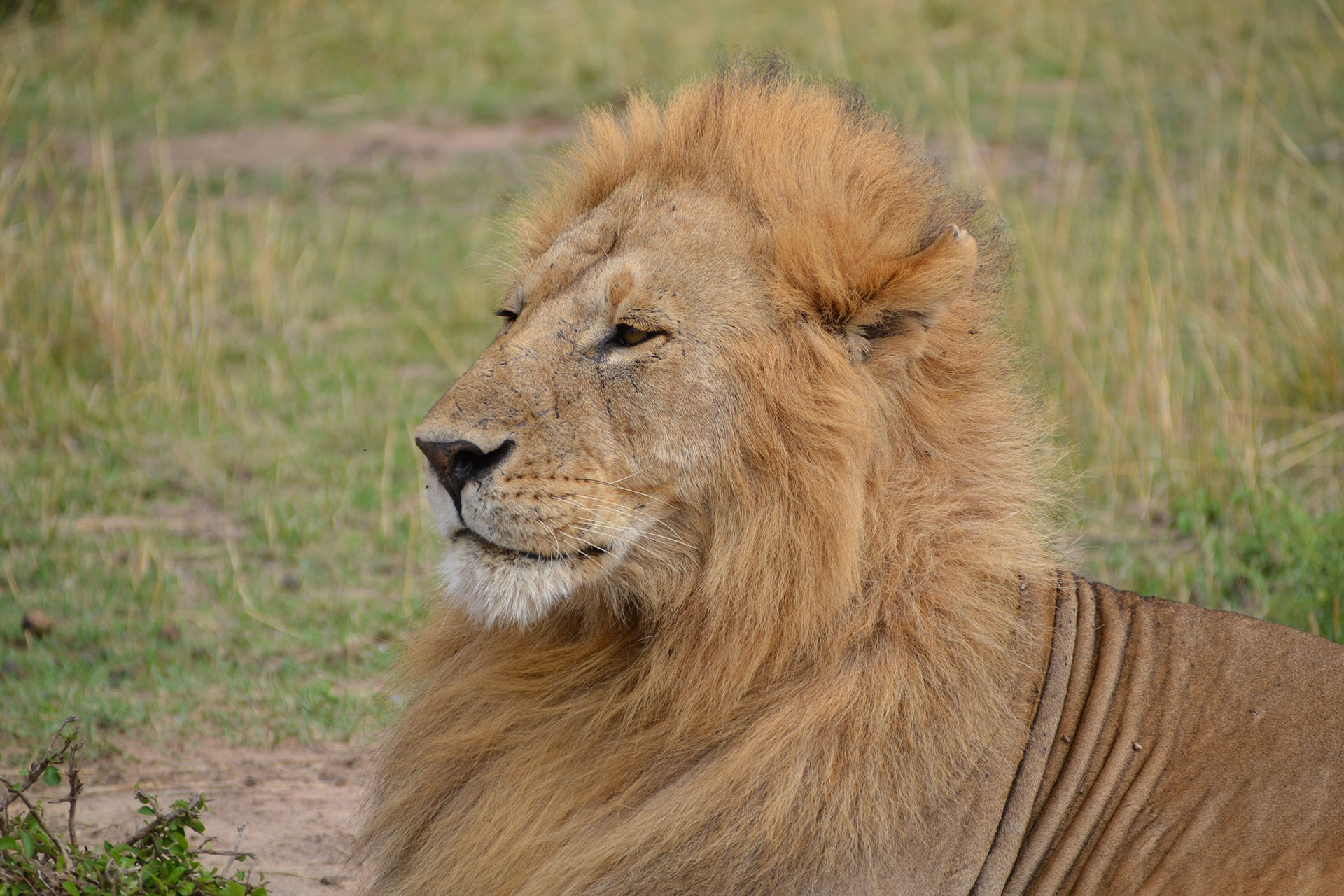 In a previous blog post, I have already told you a few things you should consider that will help you in planning your safari. In this blog post, however, I want to show you some pictures of the game drives and what a great experience this safari in the Maasai Mara in Kenya was for me.
↠ Day 1 ↞
Our guide/driver picked us up at 7 am in Nairobi. His name was Lenni and he was from a Maasai village in Kenya. He even dressed as a Maasai which was a first great impression. We booked our Safari with Go Kenya Tours (There will be another blog post on my experience with Go Kenya Tours and the lodge we stayed at).
We had a 5-hour drive ahead of us. We were driving along the Rift Valley, small villages, and beautiful landscapes. Even though I was pretty tired, I couldn't close my eyes because there was so much to see, so many new things that I just did not want to miss!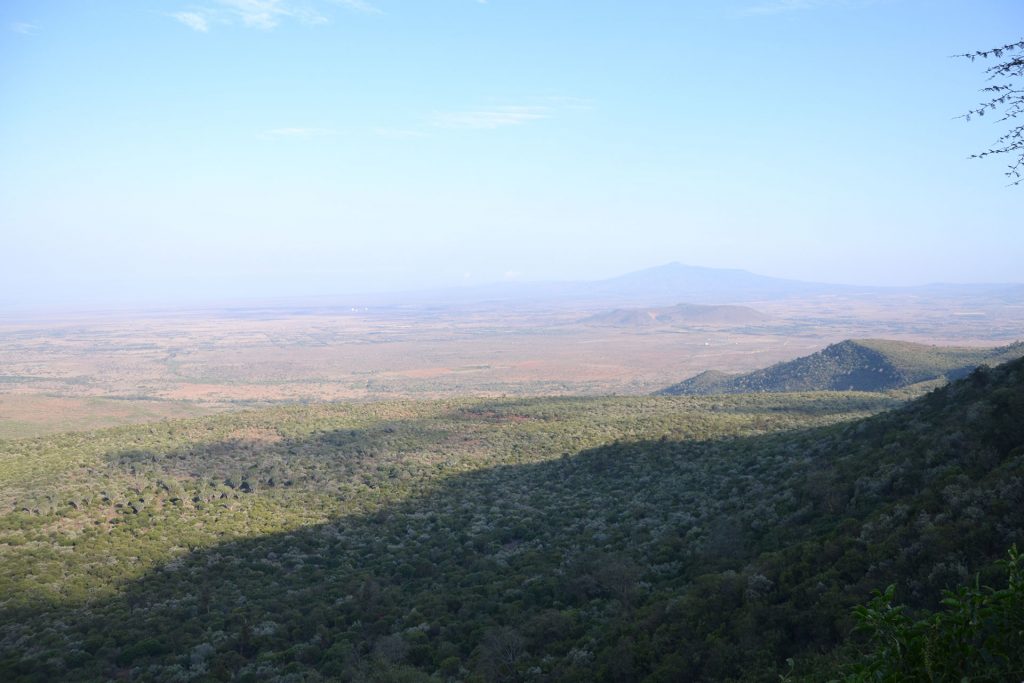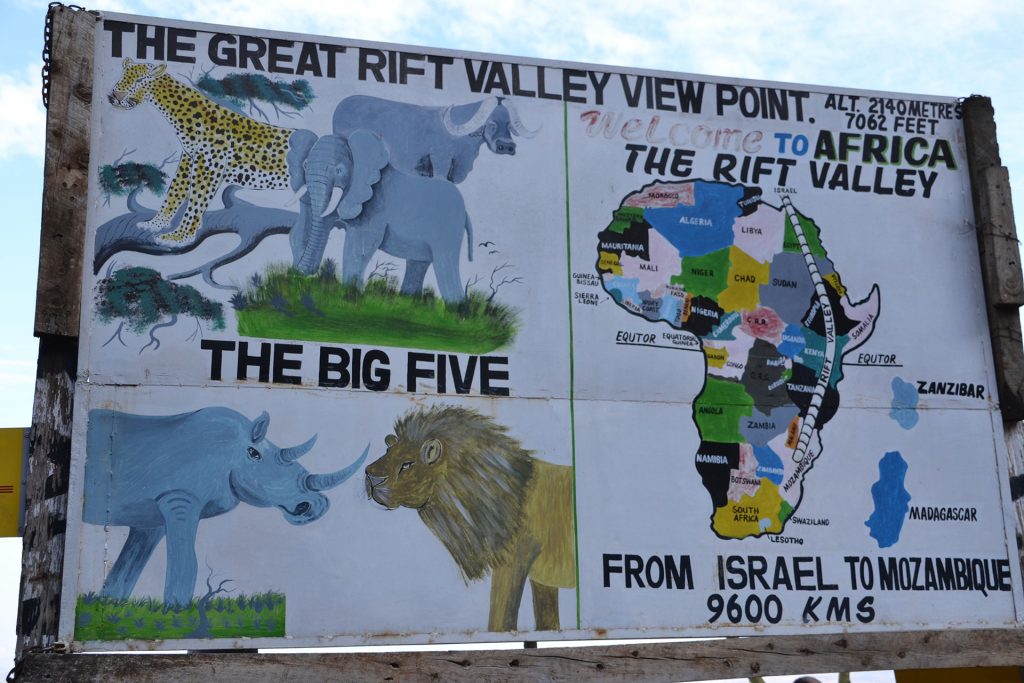 And now this is important: If you get motion sick, make sure to take some travel sickness pills before going on this car ride because the last 2 hours of the ride will be a completely bumpy road. I am glad I did not get sick but even I had a small headache once we reached camp.
At 3 pm was our first game drive ever. My mom couldn't come because she actually got a bit sick due to the bumpy road but that did not stop me from going (once I made sure my mom was taken care of).
I was super excited. Finally seeing all those animals in their natural habitat. I couldn't believe that I was actually there, actually going on a safari. Two months ago I didn't even know where I would go in summer and there I was, sitting in the jeep, camera ready and ready to take as many pictures as possible.
Unfortunately, it rained a bit the first day but we still saw a bunch of lions, wildebeest, buffalos, giraffes, zebras, etc.
The first day was only a short game drive but day 2 would be a lot longer.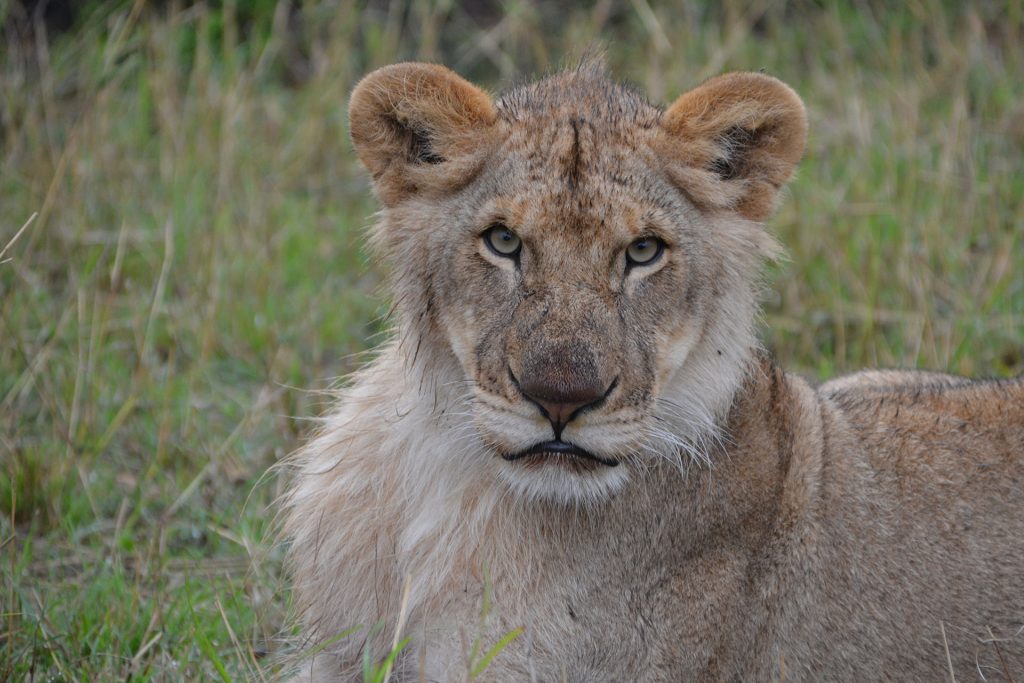 ↠ Day 2 ↞
My mom was finally feeling better and so at 7 am we got picked up at the lodge for our second day of safari. This day would be a full-day game drive through the Maasai Mara (meaning 11 hours in the national park without restrooms).
I was super stoked because we were going to try to find the Big 5 and just any other animal inhabited in the park.
We actually got to see all animals that day except for the Black Rhino. There is only a few Black Rhinos in the Maasai Mara and they also wander between the Serengeti in Tanzania and Kenya. So you never know if you will see one and where it will be.
All the tour guides and vehicles are connected via radio so that they can inform each other once they see something amazing (like the leopard we saw that day). Leopards are really difficult to find but luckily we, along with at least 10 other cars, saw one shortly after lunch.
Around August and September is actually the time for the Wildebeest Migration to Tanzania. The Maasai Mara usually gets drier in that time and so the Wildebeest will go to the Serengeti for a few months until they come back around June. However, it had rained a bit more in the Massai Mara and so the Wildebeest were staying for longer. Luckily, though, we could see a small migration over a quite small river. It was nevertheless a great experience even though they did not jump through the bigger Mara River.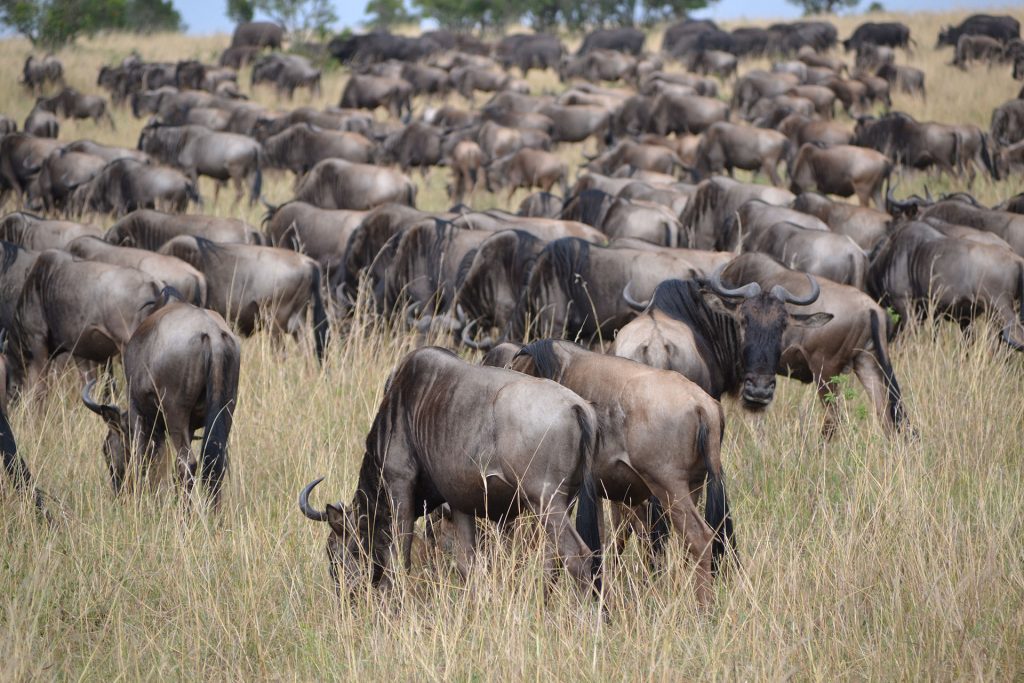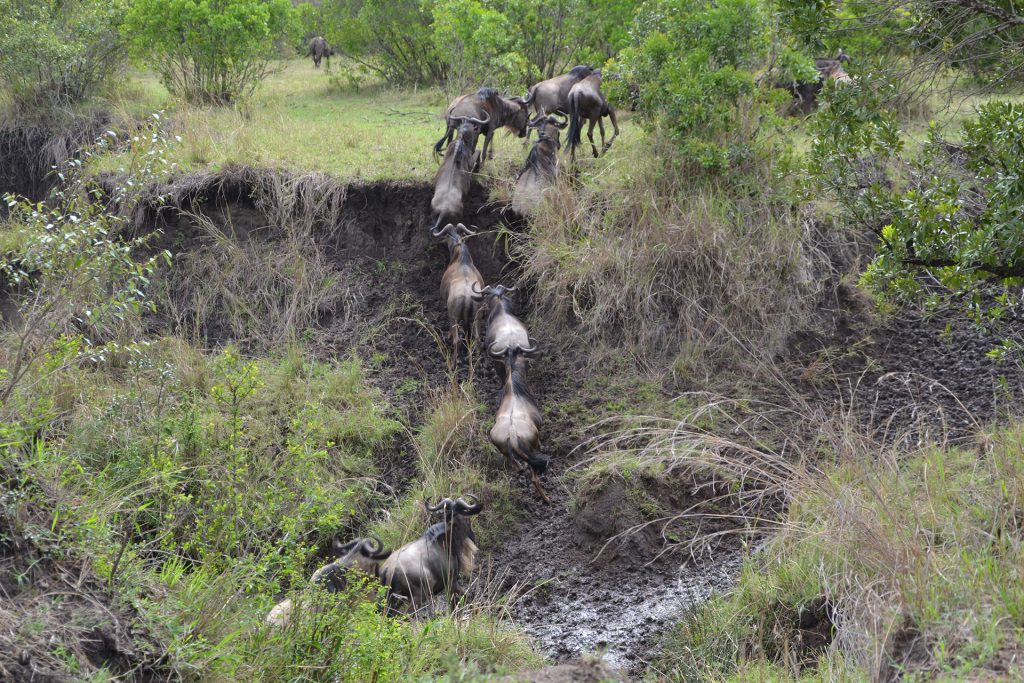 By far the most photogenic animals on the whole safari were the lions. I mean look at the way they are posing, it kind of looks like a Shampoo commercial.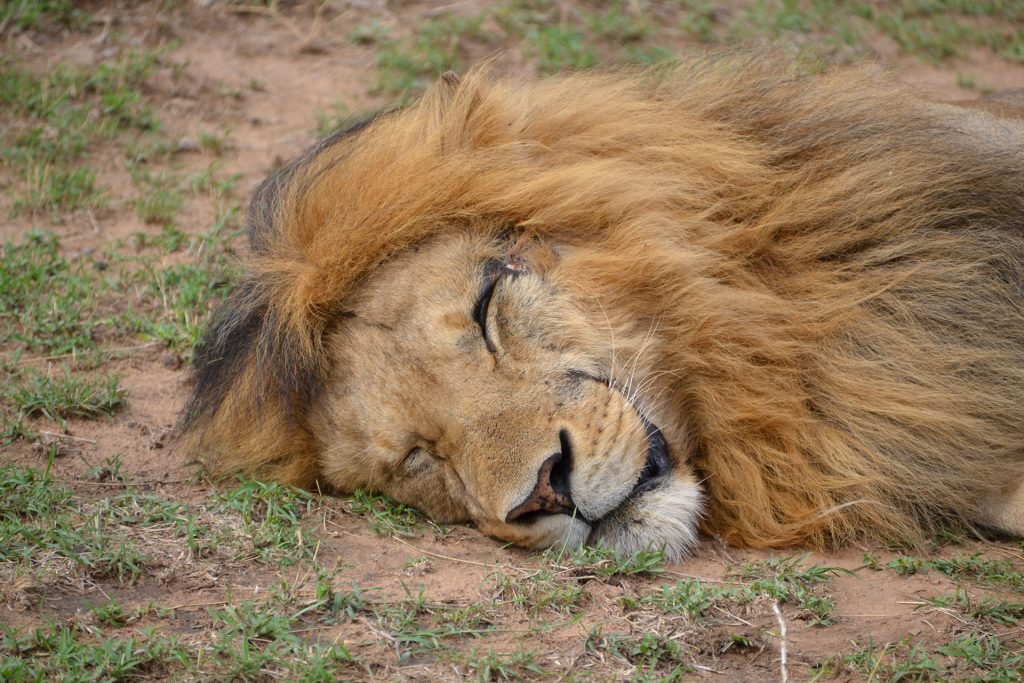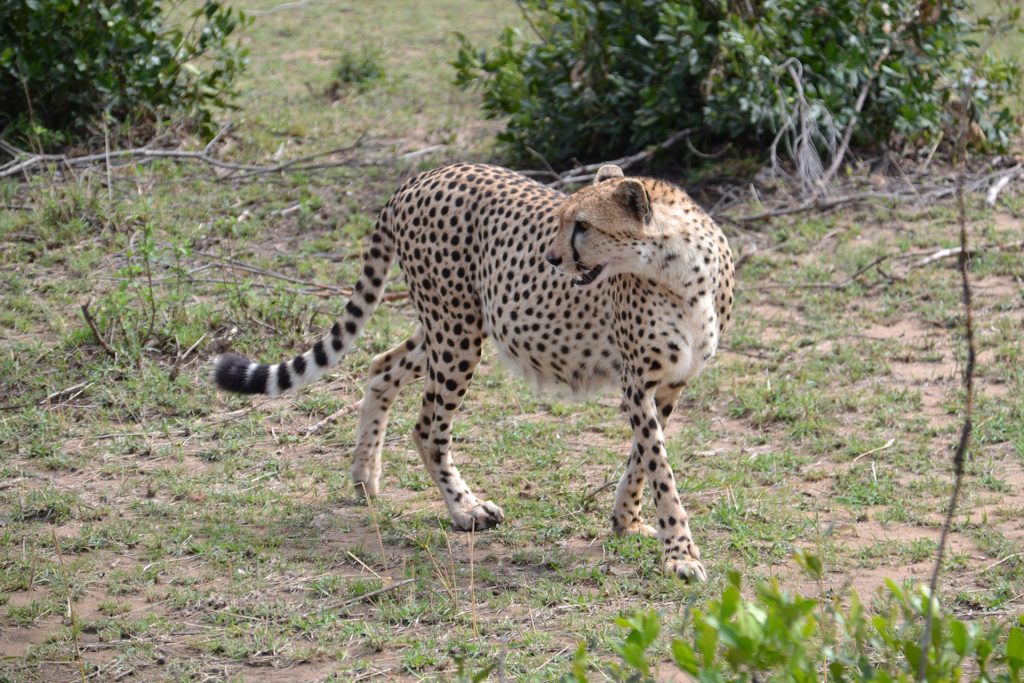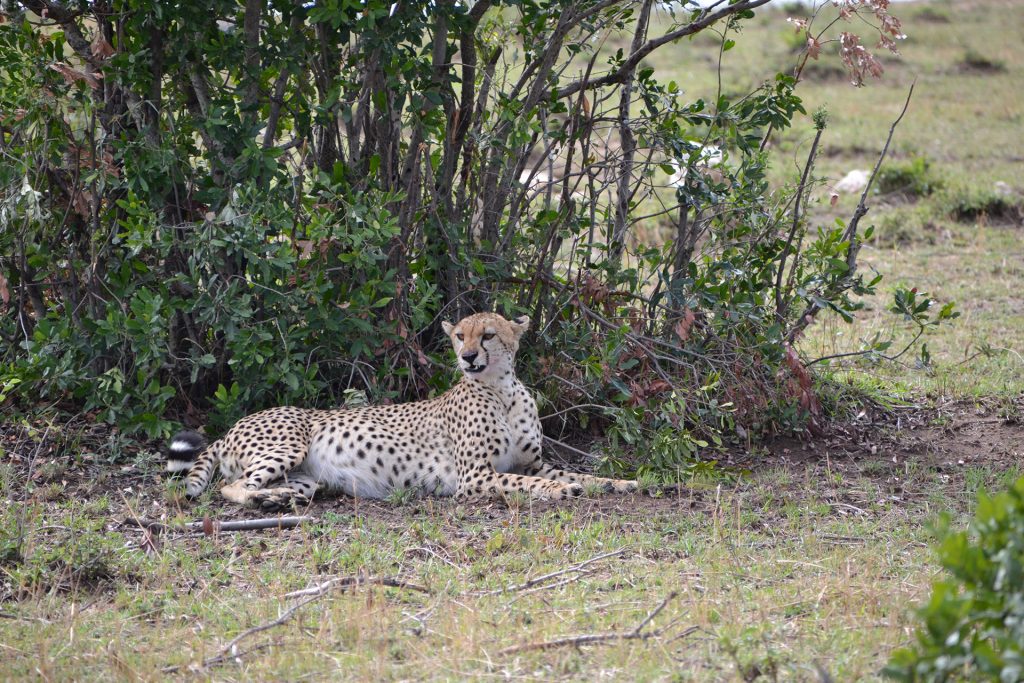 Our guide took us to a really cool lunch spot next to the Mara River and all the Hippos. The location was amazing but he also made sure that there weren't any animals around (especially Buffalos and Elephants could be really dangerous). Our guide even went out of his way and organized chairs and a table for us at the lodge. Usually, lunch in the Maasai Mara would only be a picknick on the floor with a small blanket.
And as for the non-existent restrooms, we had to go behind a bush to pee. That was a pretty weird experience haha.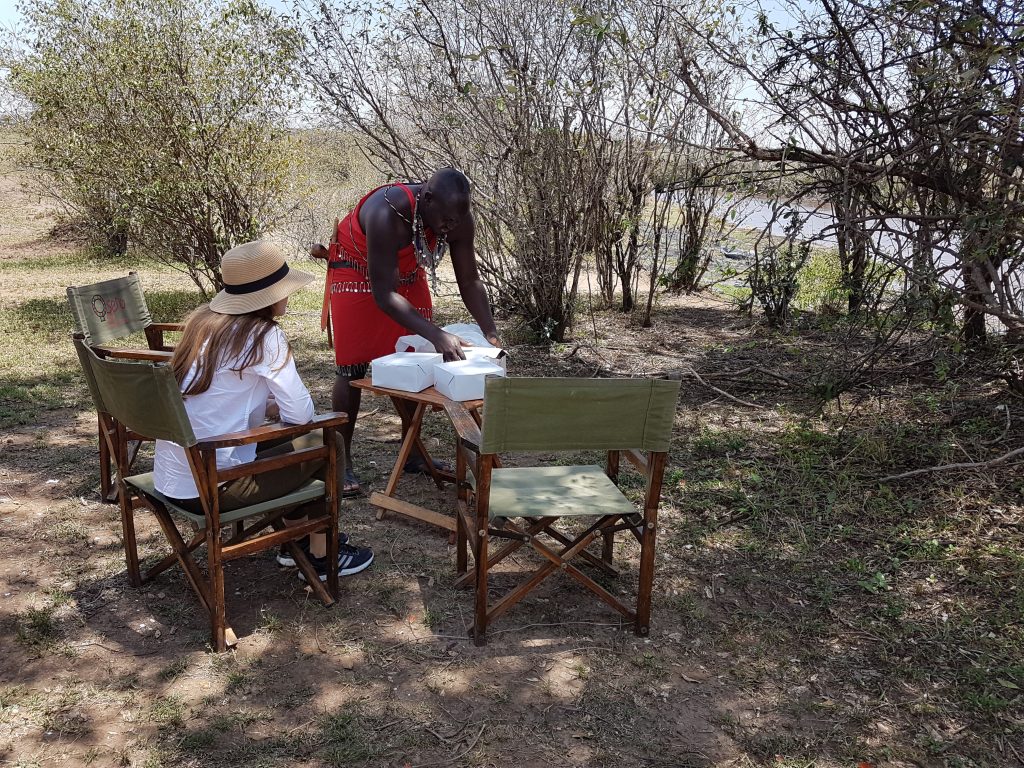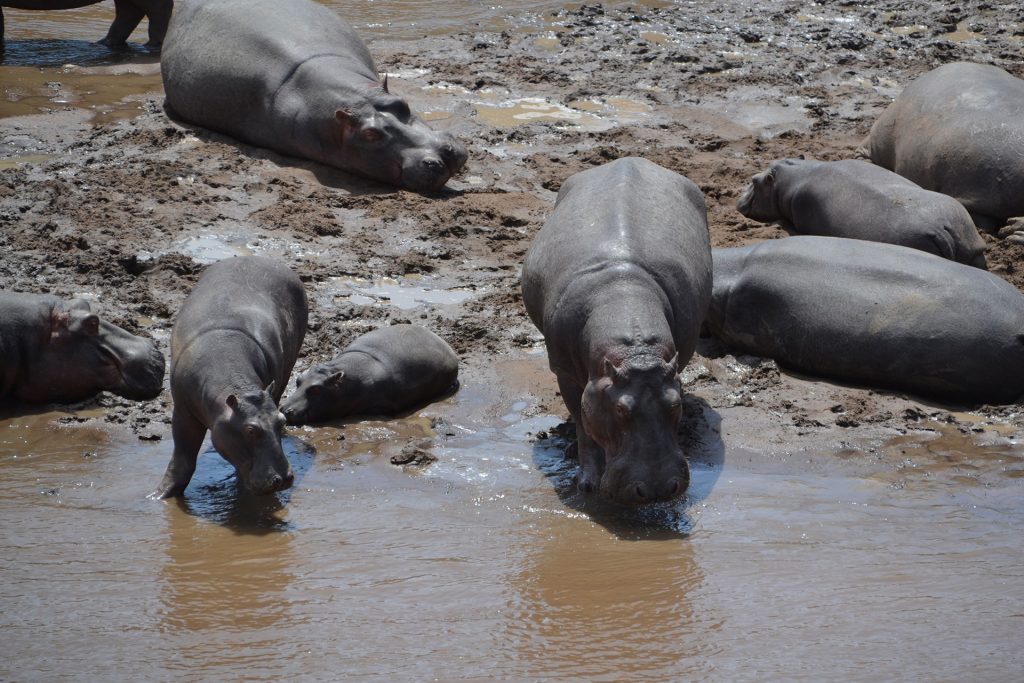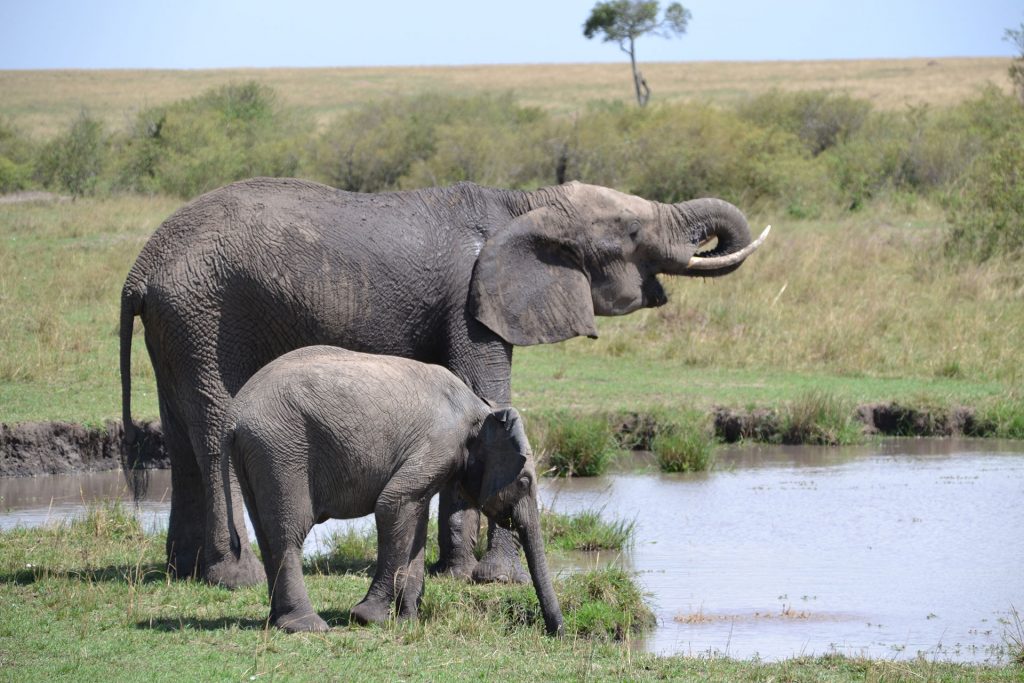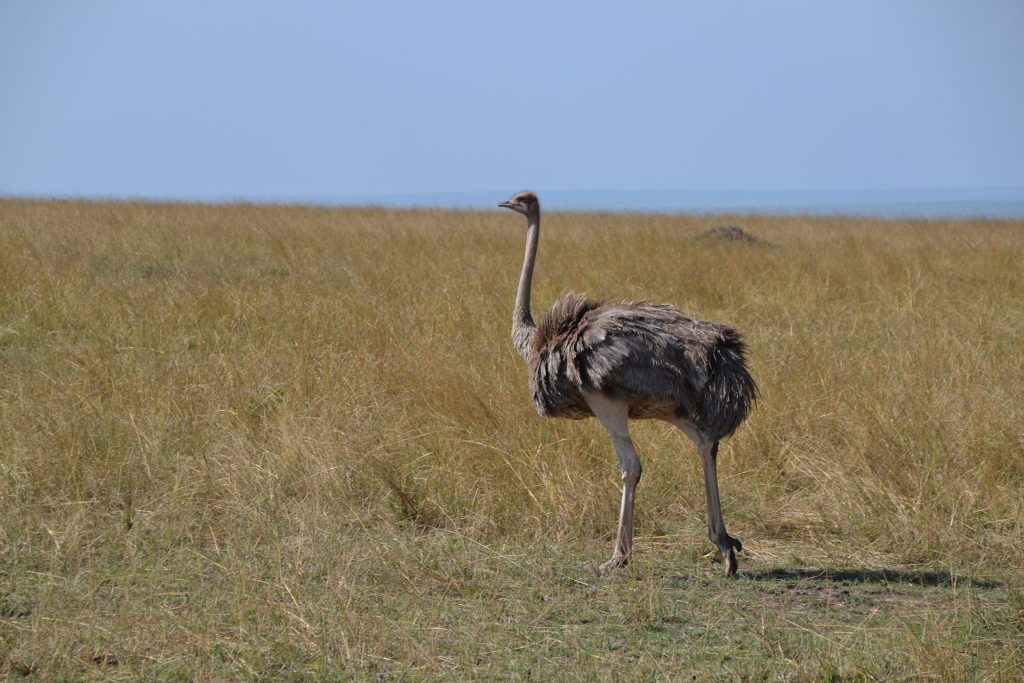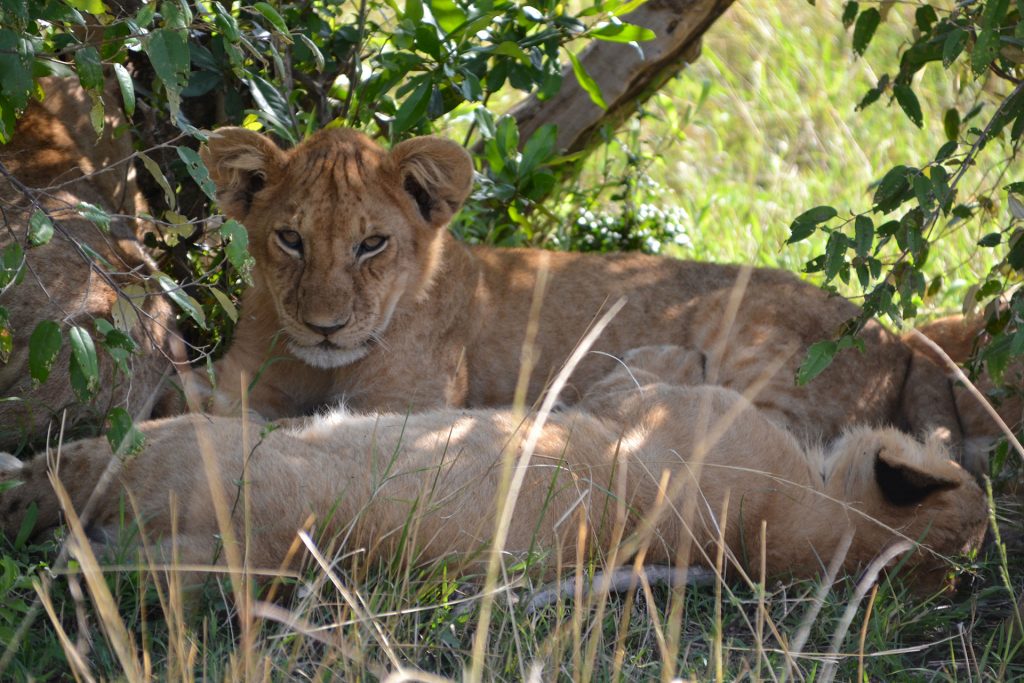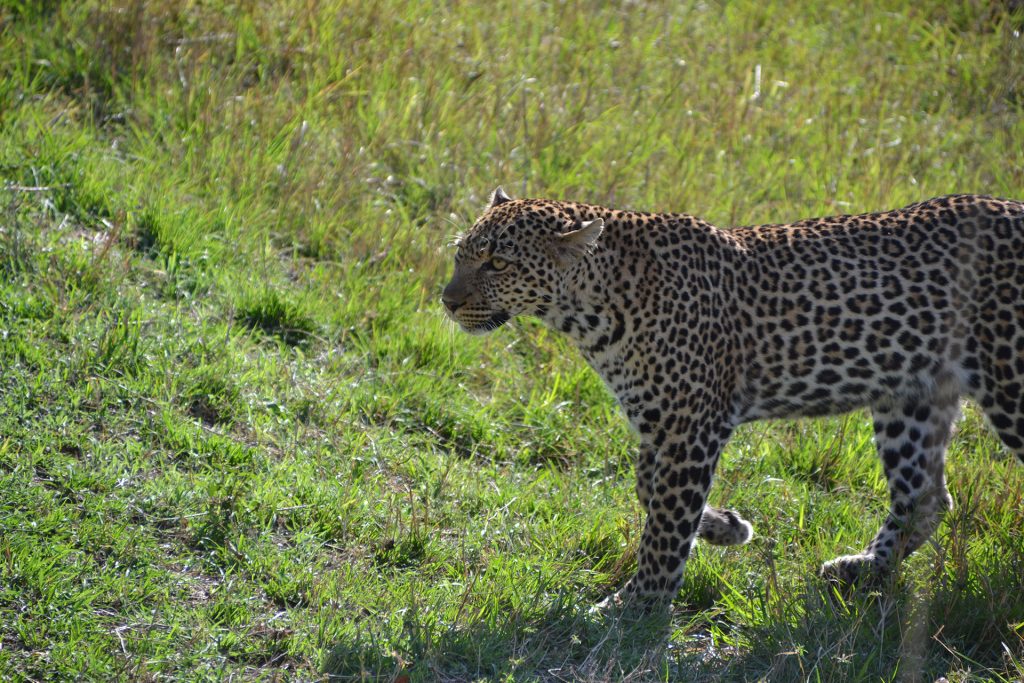 ↠ Day 3 ↞
Since we basically saw all animals on Day 2, our main goal for the third day was to find a Rhino. It wouldn't be easy but luckily we were able to see one. One of the other vehicles that were driving around the Maasai Mara saw it and told everyone via the radio and so our driver started driving through the savannah with 80 km/h. It was a crazy ride but extremely fun!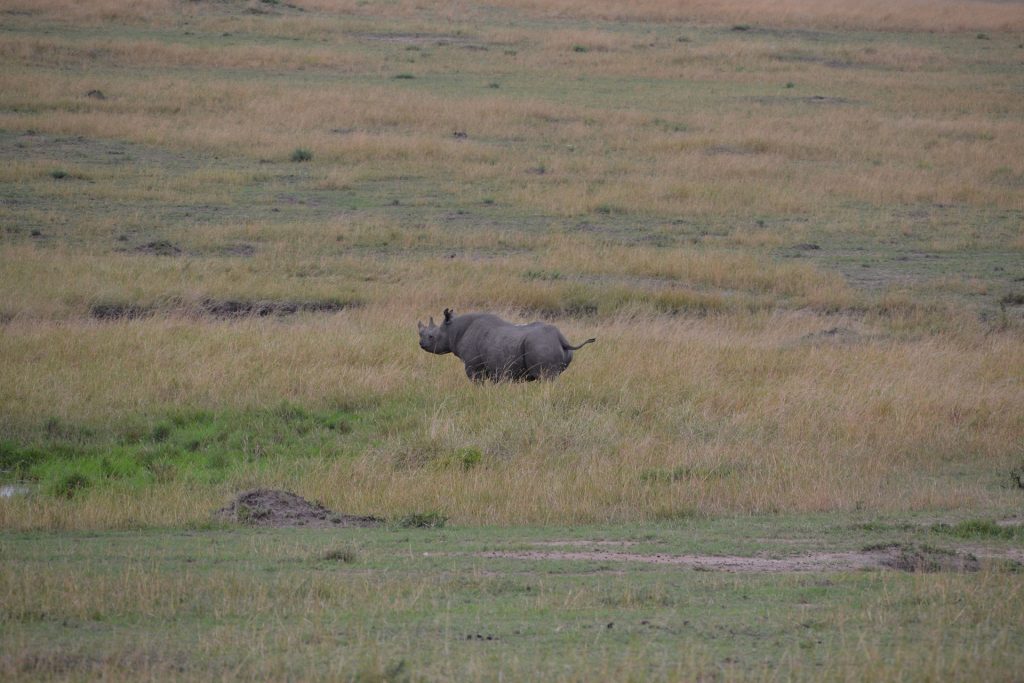 We were really lucky on the last day because we not only saw a rhino but also a few baby lions that were only a few weeks old. That was basically my highlight of the whole game drives. And again I have to emphasize that our driver really went out of his way to make this safari the best possible so would never forget it!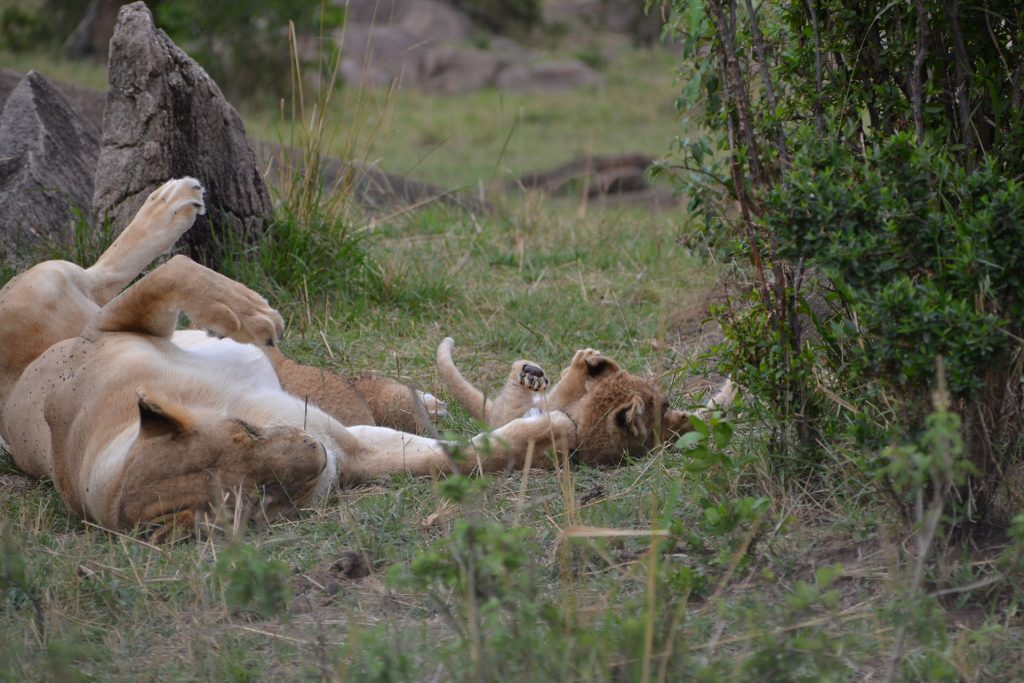 But the day, unfortunately, did not end as nice as it started.
The Maasai Mara is very famous for its Maasai people, a tribe in Africa. Close to the entrance of the Maasai Mara is a Maasai village that you can go to and visit. Our driver gave us this opportunity and of course, we said yes. I mean we wanted to know more about the culture apart from what our driver had told us. What we did not know though is that we would have to pay an entrance fee of around 30€ per person (3000KES).
But let's go back a bit. We ended our safari in the Maasai Mara earlier because of the village. We arrived at the village shortly after and got out of the car. Two very friendly Maasai men greeted us and told us about their village. At some point, they were asking for a donation for the school. My mom and I then decided to give them a small donation but one of the men just looked at us saying that it was actually 3000 KES per person. But I thought that was way too much and I was pretty annoyed how they said it was a donation but actually if you don't pay, you won't be able to see anything of the village.
Don't get me wrong, I love to help but even 60€ was a lot for me and my mom. I just want to give you a heads-up for when you want to go there (so you also take enough cash with you). Not having enough cash with us on safari was another issue, because we did not plan on spending much since all our food and drinks were included and there wasn't much to do anyway.
↠ Day 4 ↞
Our safari in the Maasai Mara, unfortunately, came to an end. We left shortly after breakfast and had a bumpy road ahead of us, again. This time we knew it was coming and it wasn't as bad as the first time.
We arrived back in Nairobi just in time for lunch. Our driver had a special lunch planned for us at the Carnivore Restaurant. This restaurant is really famous for its BBQ where you get to try ostrich or even crocodile meat. If you are a vegetarian, however, this is not the right place for you. Do make sure that you tell this to your safari agency in advance so they can arrange something else if they planned to take you there.
---
Have you ever been on safari in the Maasai Mara? How was your experience?
Let me know in the comments below!