After exploring Nairobi and going on game drives in the Maasai Mara, it was time for some relaxation. And who knew there were gorgeous white sandy beaches just a few hours from Nairobi? We chose to go to Diani Beach because it was supposed to have the nicest beaches in Kenya and we were not disappointed!
Getting there
There are a few different ways to get to Diani Beach from Nairobi:
Go by car/or tour agency
Fly with a plane from Nairobi in about an hour
Take the train from Nairobi to Mombasa
We decided on option Number 3 because it was the cheapest and most convenient way for us to go to Diani Beach/Mombasa. You can read about my experience on the SGR in my other blog post by clicking here.
Once you arrive at the Mombasa train station there will be a lot of people standing around offering you rides with their taxis. We, however, had already hired a driver who ran a bit late but there is actually no need to hire a driver because you will have a big choice of taxis to take. It took us about 1 – 1 1/2 hours to get to our hotel.
The Hotel at Diani Beach
There are a bunch of really nice hotels at Diani Beach but we chose the Kole Kole at Baobab Resort. It was located right on the beach and we had a balcony with a view of the pool and the ocean. I had never stayed at a resort before so this was very exciting for me! We decided to stay for 5 days, meaning three full days. The resort was really nice and everyone was super friendly and welcoming. We booked the all-inclusive option which meant that we never really went anywhere else to get lunch or dinner.
Every night the hotel had an awesome show at the Amphitheatre. You should definitely go there when you are staying at Baobab Resort.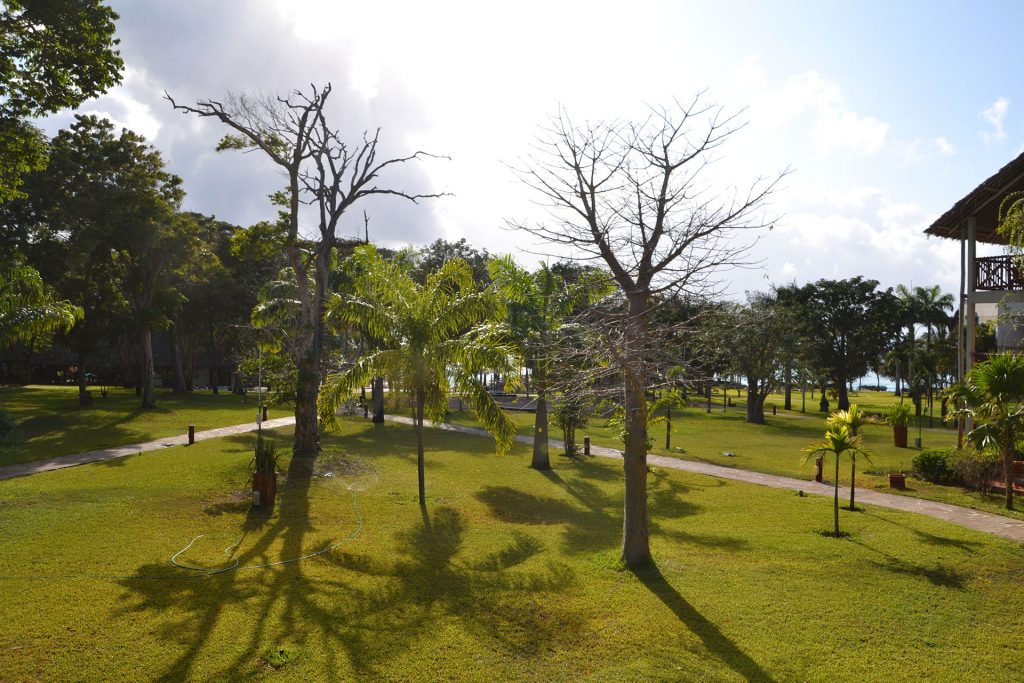 And watch out, there is a bunch of monkeys running around that might want to steal your food. We often sat outside on the balcony and got scared by a monkey who suddenly sat on the handrail looking at us.
---
The beach and the water were absolutely amazing! The only downside was the beach boys. You just couldn't set a foot on the beach without someone running up to you wanting to sell you either some handicrafts or a tour. And they just wouldn't go away (which is one of the reasons why we did not really chill at the beach but rather by the pool). If we wanted to go to the ocean we just went to the beach in our bikinis and straight into the water to avoid anyone talking to us (they don't follow you in the water, luckily haha).
So I have had this experience with people wanting to sell you stuff in many different countries but on Diani Beach it was the worst until now.
Anyway, the water was very clean and clear and not too cold. Plus it was a really nice location to get some pictures by the beach.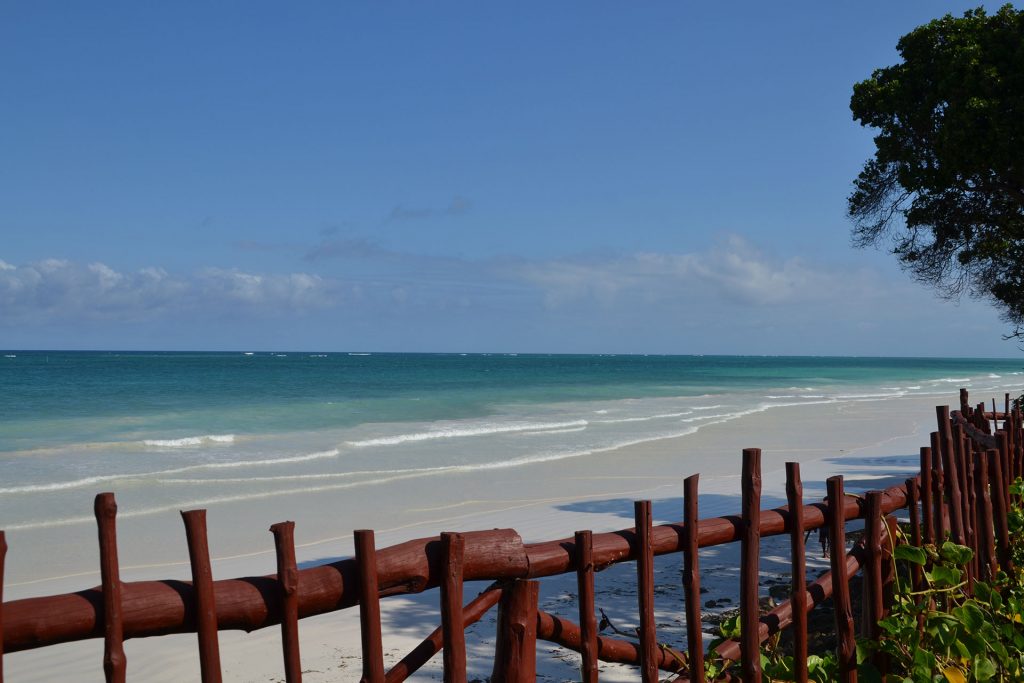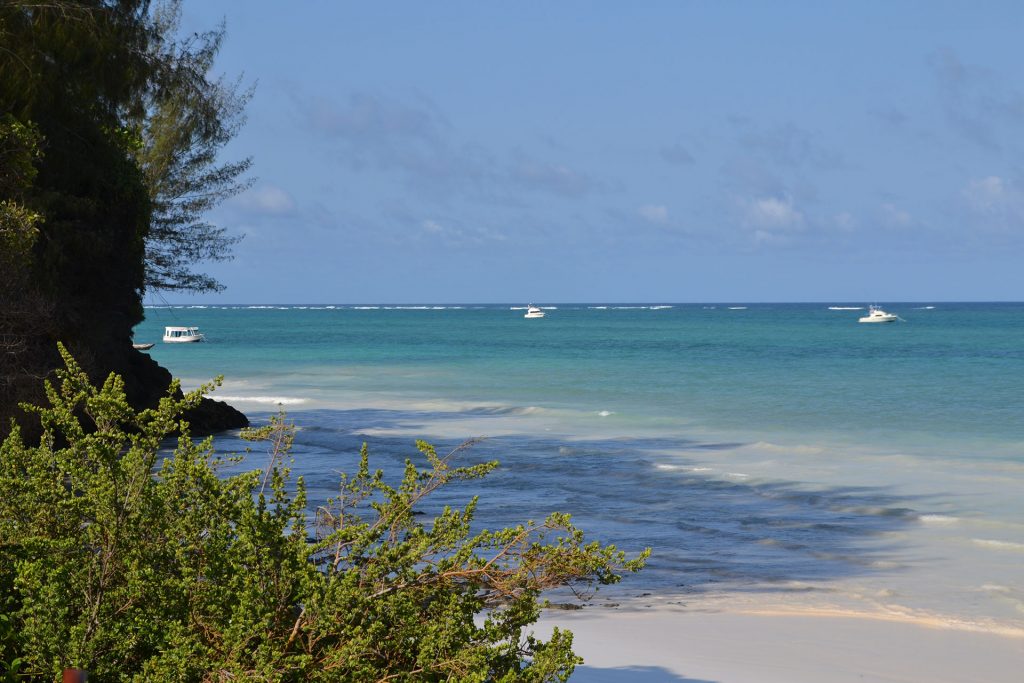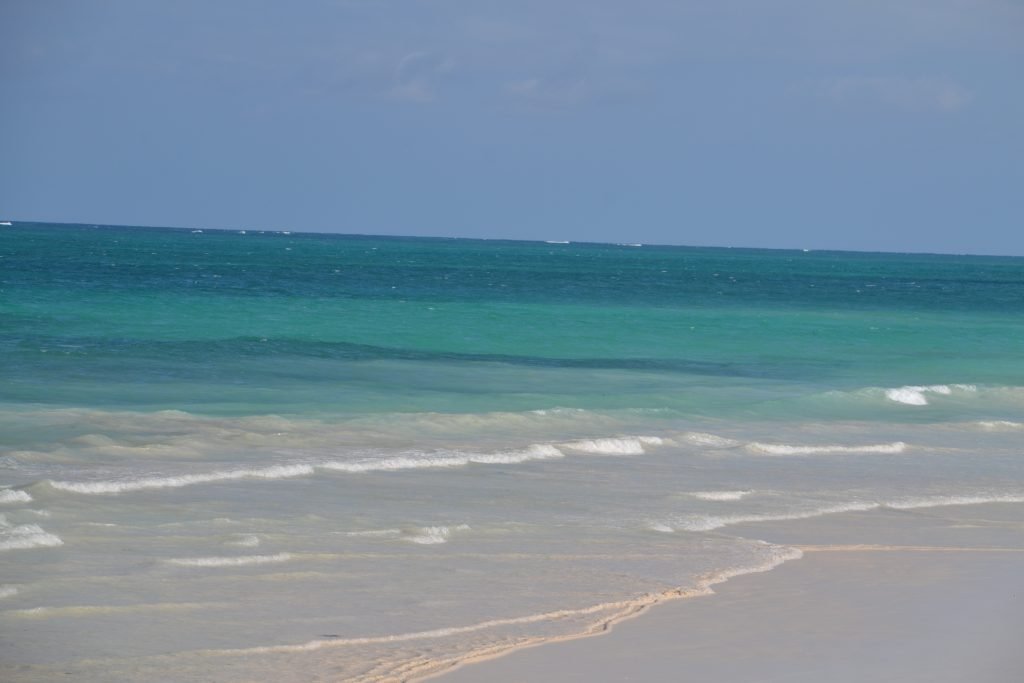 Diani Beach was definitely a great place to relax after going on safari for 4 days and combined with the friendliness and hospitality of the staff at Babobab Resort it was a perfect ending to an exceptional 2-week trip to Kenya.
Have you been to Diani Beach yet? How did you like it?
Did you visit any other Kenyan Beaches? Let me know in the comments below!