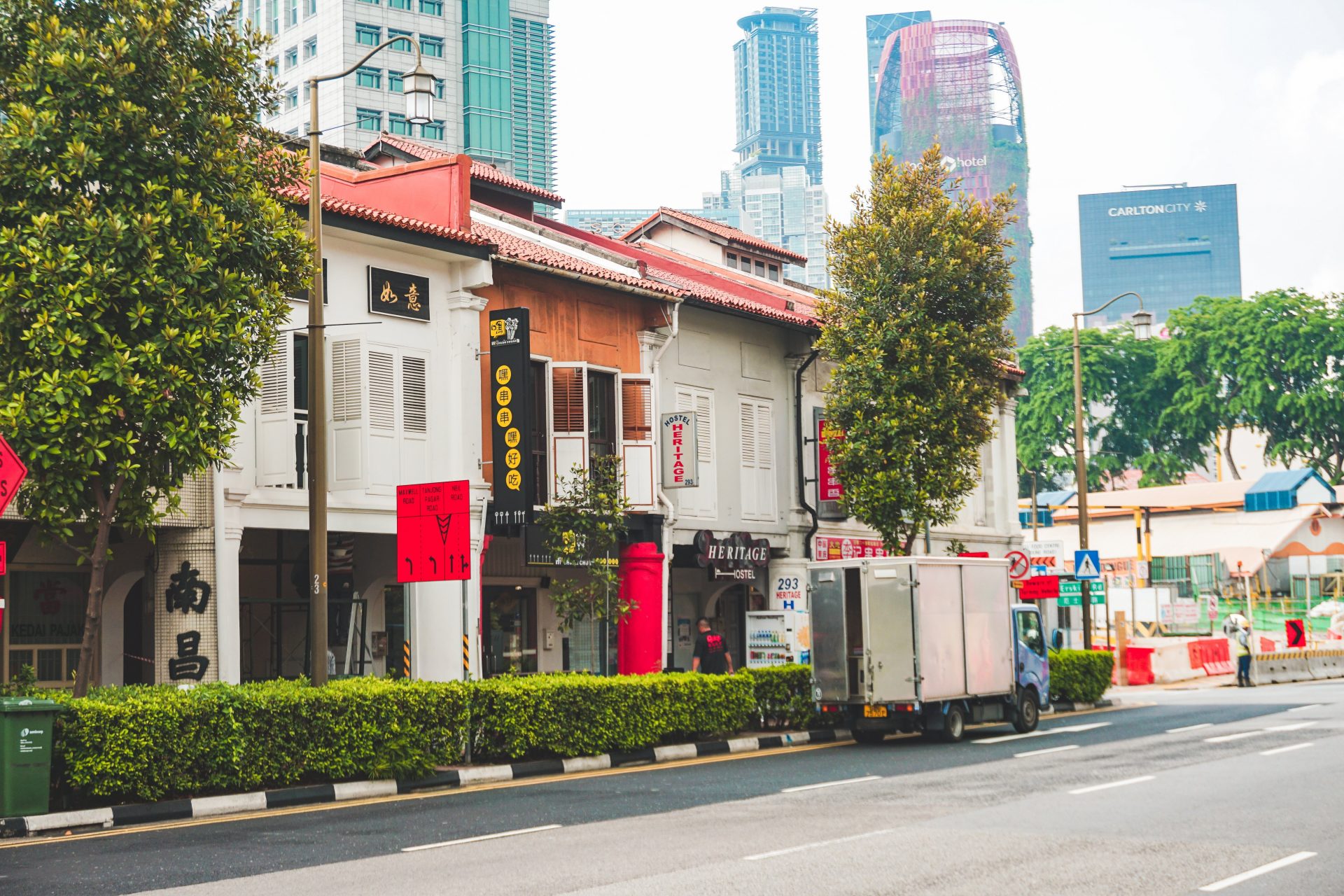 Chinatown is one of the most famous stops for tourists visiting Singapore and here is why. I have put together a guide to Chinatown Singapore and what you should shop for while you're there.
But that is not all there is. There is so much more to explore in Chinatown than shopping for souvenirs. One of the sights you should definitely not miss is the Buddha Tooth Relic Temple. Check my other blog post on free things to do in Singapore for more information on the temple. Click here.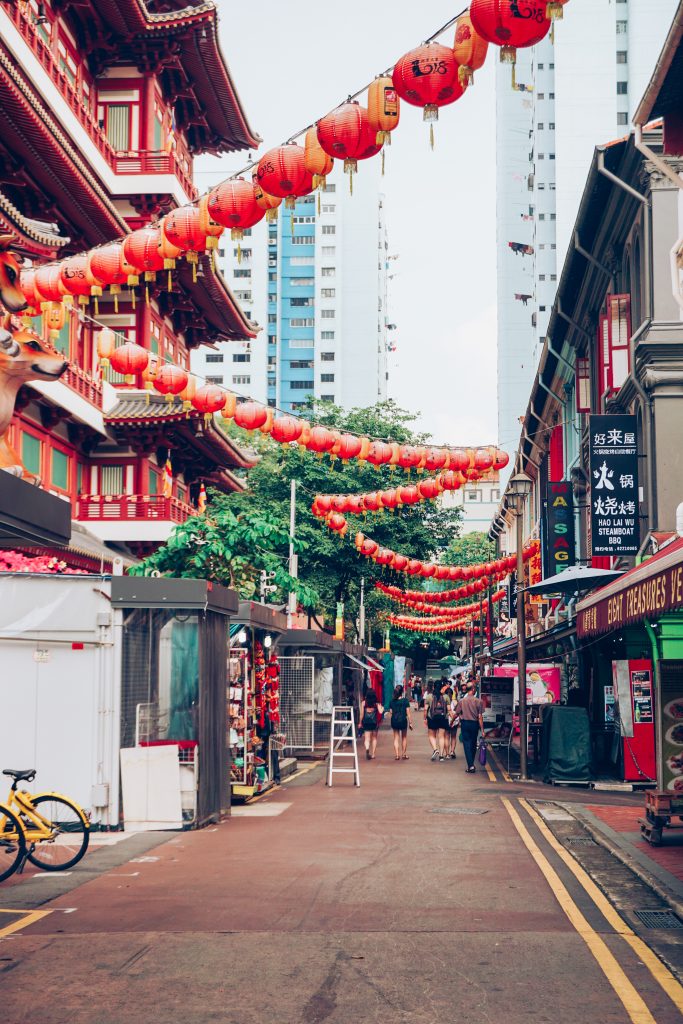 What to shop for in Chinatown
Chinatown is one of the best places to get your souvenirs of Singapore. However, I have noticed that over the years those souvenirs are not as special and unique anymore as they used to and rather serve the masses. You can get a pack of 10 keychains for 5 SGD or
Souvenirs
You can find all kinds of souvenirs in Chinatown. One of my favorites are fans, wooden chopsticks, Chinese luck charms, or decorative covers for wine bottles. I would recommend walking around first before buying anything. Sometimes you can find shops which offer things slightly cheaper than the others. Also, you might have more variety at other shops.
They also have a bunch of fun things for children – you can for example get some Minion practice chopsticks or a bunch of colorful magnets with different cartoon characters.
Camera gear
One thing I can definitely recommend buying in Chinatown is camera gear or even camera. There are a few camera stores that sell everything from lenses to DSLR's, drones and GoPros. And because all of Chinatown has free wifi, you can even quickly check your local Amazon to do some research on whether the deal is really as good. Usually the shops will go down with the price when you talk to them about the price in your country.
This year I wanted to buy a GoPro and the first price that was offered to me was 620 SGD which is about 400 Euros. However the price on Amazon was 380 Euros at the time. So we negotiated a little more and in the end I only had to pay 499 SGD (325 Euros). I was happy. I bought the new GoPro right before my trip to the Philippines. What I recommend, though, do not buy an SD card or accessories there but rather go and check out either Challenger or Sim Lim Square (or what I call Electronics heaven).
And as anywhere in Singapore, you can also pay via credit card in those camera stores so no need to withdraw cash before. Throughout my time in Singapore I couldn't find a better deal for the GoPro than the one I got there.
---
If you want to read more about what to do in Singapore, click here for all my other blog posts.
Have you been to Singapore? How did you like Chinatown?