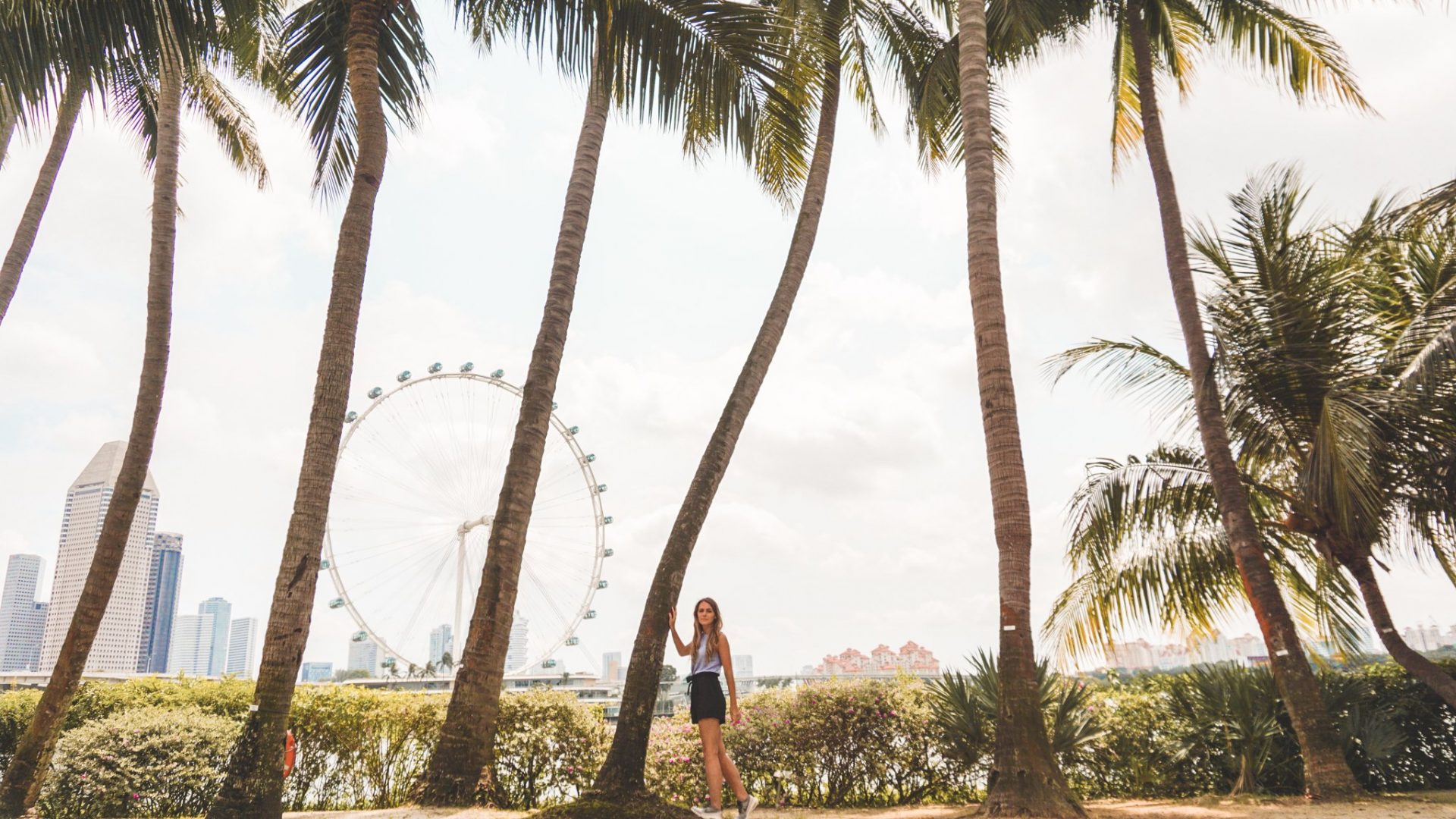 Going on exchange is a great opportunity especially during your studies! You'll grow not only your knowledge but also as a person.
During my International Business Management Studies I had the opportunity to study for a full year at NTU in Singapore and it was one of the best decisions I have ever made. To make it easier for you to decide whether Singapore is the right choice for you, I have compiled a list of 10 reasons why you should go on exchange in Singapore. These are not sorted in any way but will give you an idea of what will await you and whether this is the right fit!
1. Westernized Asian Country
If you are one of those people that wants to experience the Asian culture but not get a complete culture shock, Singapore is the best place for you. Of course, going abroad always comes together with somewhat of a culture shock but trust me that it will be less intensive.
2. Location
Undoubtedly one of the most mentioned reasons why my study colleagues opted for Singapore was the great location within South East Asia.
Singapore is only a short flight away from other South East Asian countries such as Thailand, Vietnam, Cambodia, Indonesia, etc. And with Changi Airport offering flights via various low cost airlines to all kind of cities within SEA, you'll be able to travel conveniently and inexpensively.
Not to forget, some of Indonesias small islands are only a few minutes away from Singapore and easily accessible via ferry: Batam (50 minutes one-way) or Bintan (60 minutes one-way).
If you're looking to explore more of Malaysia, you'll also be able to travel over the border via public busses or pre-booked coach. Malaysia is full of amazing and breathtaking places. You'll be able to easily discover the beautiful Cameron Highlands, snorkel around corals and fish on Tioman Island or experience the hustle and bustle of Kuala Lumpur.
3. The Language
The language is definitely an advantage for going on exchange in Singapore. Although Malay is the main language according to the constitution, English has become the main language over the last couple of years – being used in both the educational as well as business sector. You'll be able to easily get around speaking English and even picking up a few slang words like ang mo or siao.
If you're considering learning Mandarin in one of your courses at university, you'll be able to practice the language in different encounters all over Singapore such as ordering food at a Hawker Center.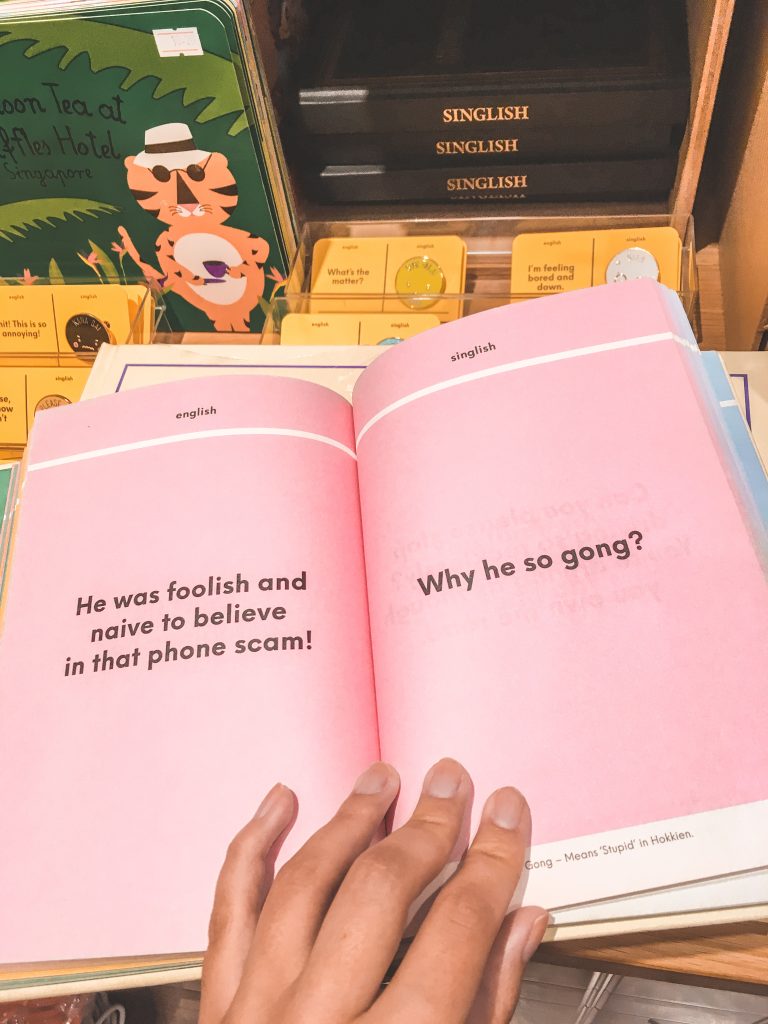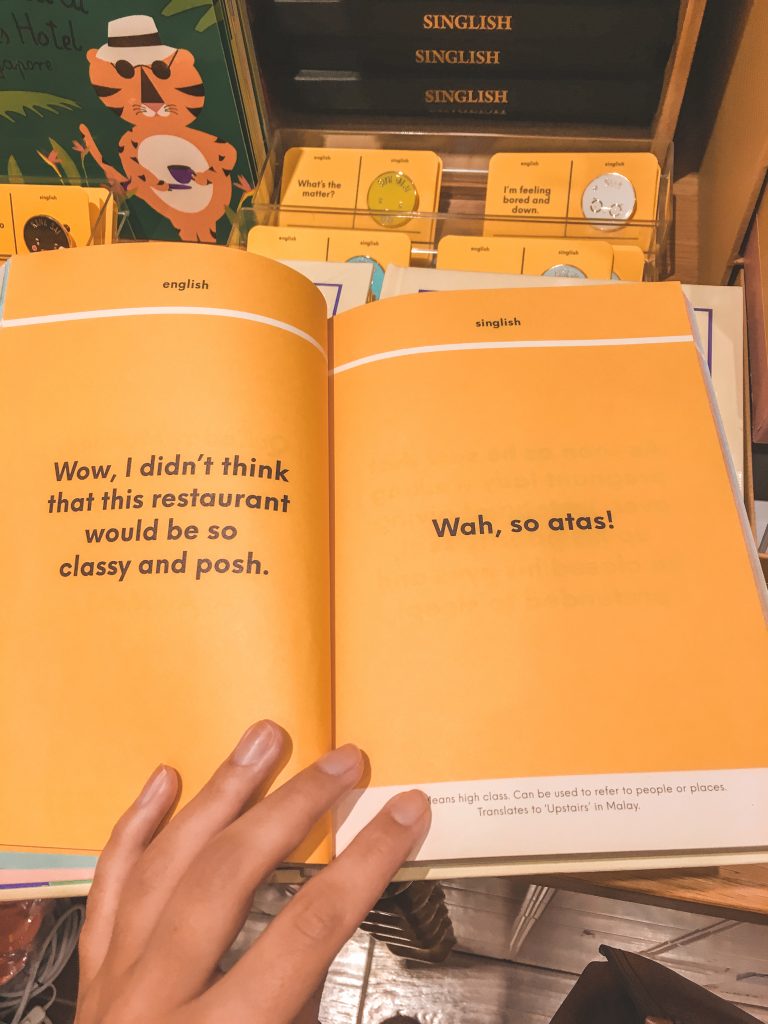 4. Cultural Melting Pot
Singapore is the definition of a melting pot. There are so many different cultures, religions, traditions and languages coming together that make this country so unique. You'll be able to stroll through the colorful Little India, explore the little shops in Haji Lane, and learn about the Chinese Heritage in Chinatown all the while staying in this innovative, technologically advanced country.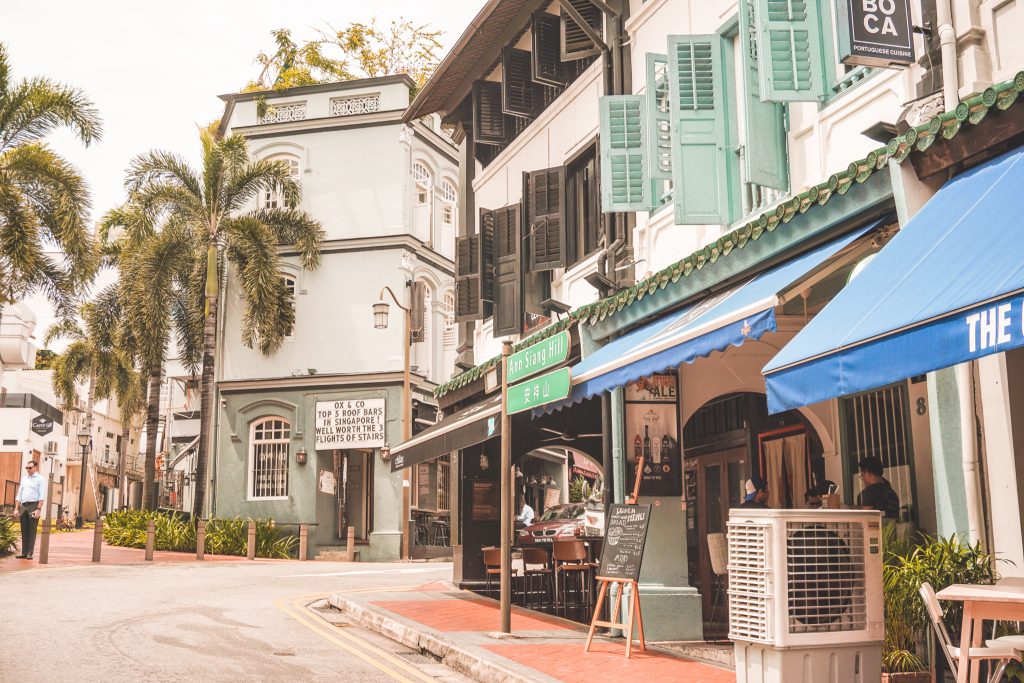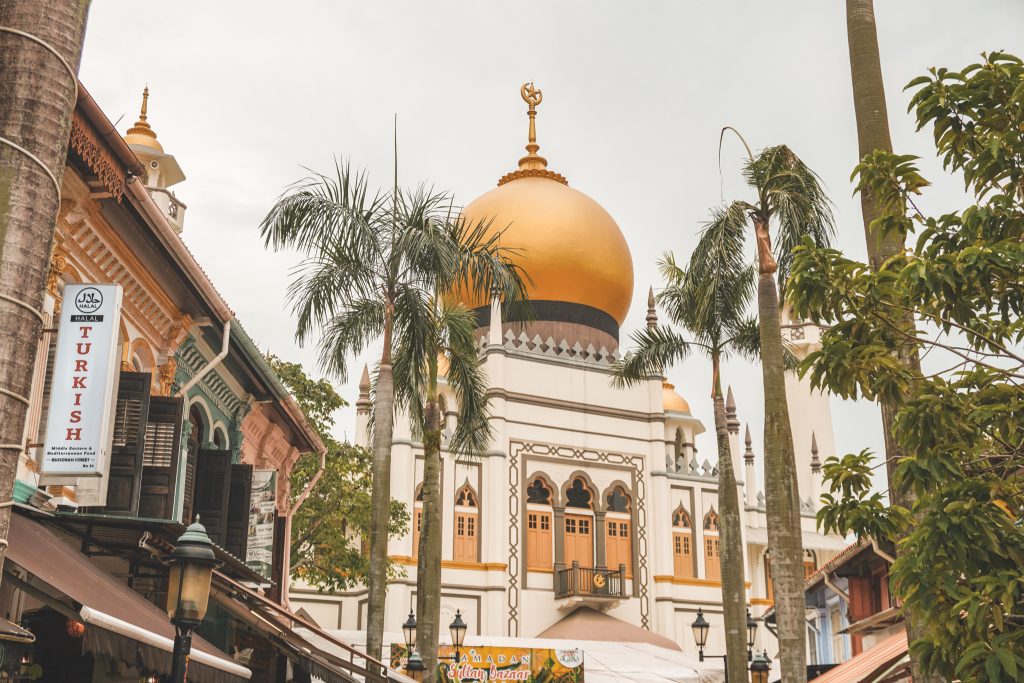 5. Food
Singapore is full of different cuisines and flavors. A lot of people travel to Singapore specifically for the amazing food at the local Hawker Centers. Passed down through generations the Hawker Center stalls offer all kinds of food from Indian Roti to Indonesian Satay to Singaporean Chicken Rice. You'll be able to try a variety of different cuisines and all that by only paying a few dollars per meal.
Of course, Singapore is also home to various different international restaurants and fast-food chains where you'll have to pay a little more but when in Singapore, you will need to check out a Hawker Center (you'll find these all over Singapore by the way).
6. Challenge Yourself
During my exchange in Singapore, I have noticed that Singaporeans are highly competitive and hard working people. You'll be able to learn new tricks on how to hold presentations, how to design your presentations and how to really commit to a group project. I got the chance to work together with some amazing people who not only pushed me to do better but also taught me so much without even realizing. One of the biggest advantages of doing an exchange year is that you'll learn so many new things about learning. Since going to school we have all been taught the same way, not knowing there might be other more efficient ways of doing things. The exchange year will open your eyes and help you become a better student.
7. Safety and Cleanliness
I am not gonna lie – I had a hard time explaining to my parents that I was going to apply for a study abroad program in Singapore. Not only had they never heard of the country but the first thing that popped into their head was that this must be an unsafe Asian country and I would not enjoy my time there. Much of that came from the fact that both of them had never stepped foot on the Asian continent and most media outlets only broadcast negative things in the news.
The one thing that helped my parents come to terms with my decision was the fact that I had told them about Singapore being one of the safest and cleanest countries in the world combined with them coming to visit and actually experiencing this amazing countrz themselves.
Throughout my exchange in Singapore I have never felt unsafe. I even left my laptop in the study halls a few times and it was never stolen (please don't take my word for things never being stolen).
Cleanliness is something that is taken very seriously. You'll hardly see trash laying around and notice that there are a lot of people cleaning up in food halls and hawker centers.
8. Universities
Singapore is home to some of the top rated universities worldwide. If you check the QS World University Rankings, both the Nanyang Technological University (NTU) as well as the National University of Singapore (NUS) rank on the 11th place.
In the category "Top 50 under 50" which looks at the top 50 universities that are less than 50 years old, NTU ranks on place 1 for a few years in a row now.
9. Weather
I love warm and hot temperatures, so the weather was definitely a huge plus for me! Not only was I able to make it through the night without a jacket, I also never had to wear long pants or coats during the winter season. As Singapore is very close to the equator it has a constant temperature around 30 degrees celsius. There can be colder days but the temperature does not drop below 20. However, do make sure you bring some warmer clothes with you. Although you won't need them outside, you'll definitely need them inside as the air conditioning can make you feel very cold at times!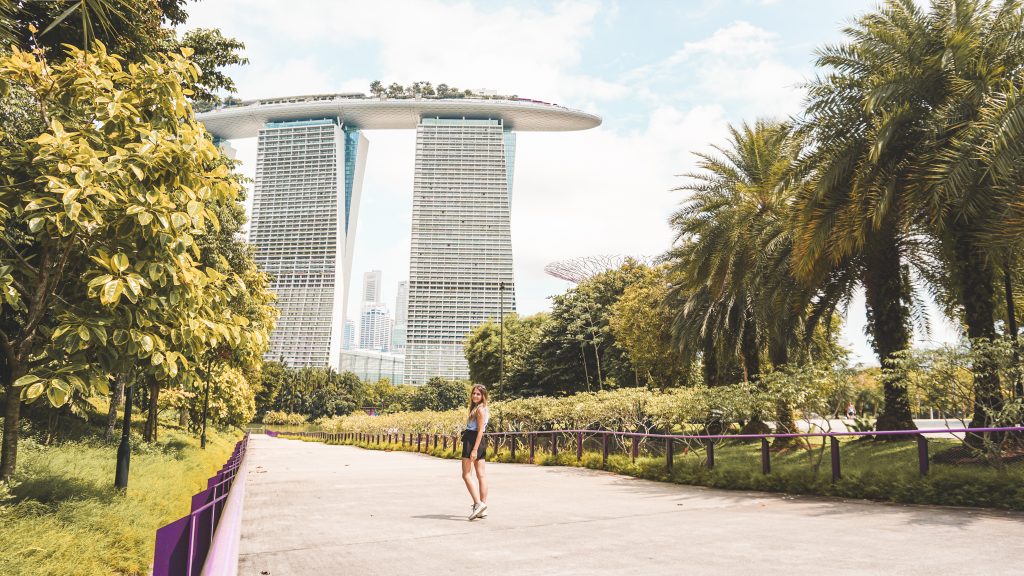 10. SG Campus Life
Compared to campus life in Germany (which hardly exist), Singapore has an amazing campus life. Not only will you be able to join a club (sports, crafts, etc.) but you'll also be able to participate in events designed specifically for exchange students or for the whole university.
I was studying at NTU and while I did not experience much of the campus life during my first semester due to staying off campus, I got to enjoy it a lot more in the second semester when I stayed at one of the University Halls. Each hall had their own canteen with inexpensive food and you could easily get around by taking the free university shuttle bus. Before the exam season, each hall would prepare a study kit with snacks and study material, sometimes during the week or on weekends there were small markets where people sold accessories, crafts, or stationary.
One of my closest friends even took me to a dance performance where each halls dance group performed on a big stage and it was incredible!
There are so many things that are being offered for both exchange students as well as local ones which will only enhance your exchange in Singapore!
To read more about on- and off-campus housing, check out my other blog post here.
Have you been on exchange in Singapore or are planning on going? Leave me a comment if you have any additional questions, and I will get back to you!