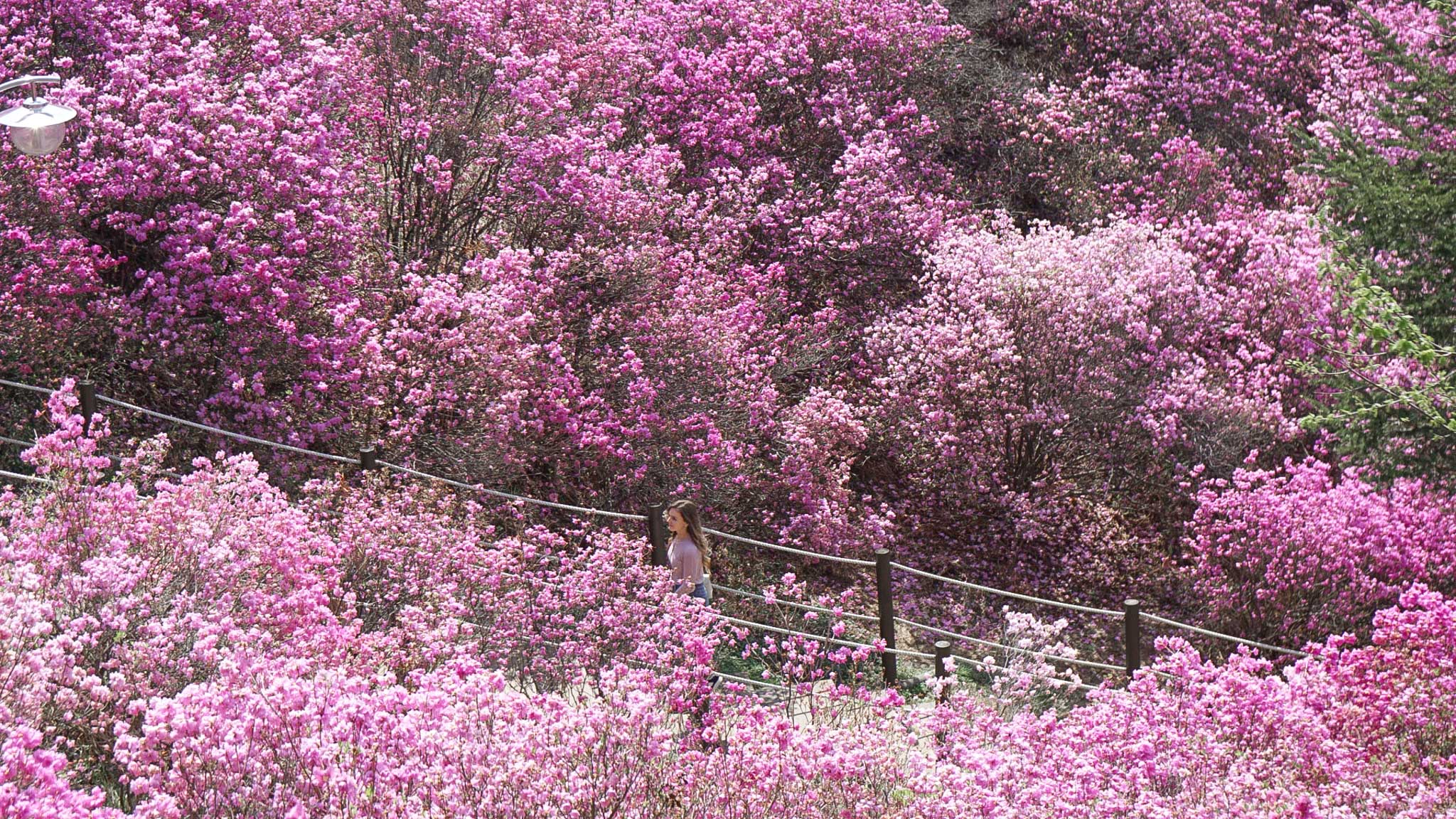 As the Cherry Blossoms delicately shed their petals, the Azalea Season starts in South Korea. Another beautiful flower that blooms all over the country. This past week I had the chance to visit the Wonmisan Azalea Festival (원미산 진달래 꽃구경) close to Seoul, a mountain adorned with pink and purple flowers. 
While the yearly festival only takes place over one specific weekend, the flowers bloom over a much longer period. This allows you to take in their beauty for an extended period of time.
This years Festival was held on the 1st and 2nd of April 2023. I visited the week after and the Azaleas were still in full bloom.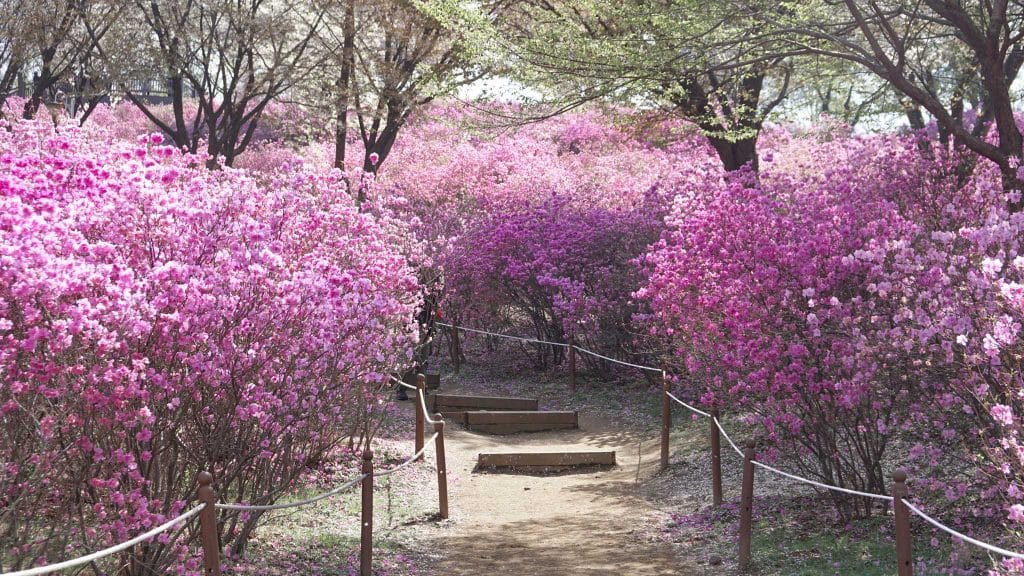 What is the best time to visit?
When it comes to the best time of visiting the festival, it highly depends on the weather. This is just like Cherry Blossom season, which might bloom faster than expected if the days prior are very warm and sunny. Keeping an eye out for the forecasting sites will give you better indications for that year. 
But the Azalea flowers do bloom much longer than Cherry Blossoms and you will be able to experience the beauty of them for a few weeks instead of just a week maximum. 
One useful tip I've found is checking the location you want to visit on Instagram to see the stories posted by others a day prior. This will give you a good indication and preview of what the place will look like and what you can expect.
How to get to the Wonmisan Azalea Festival
No matter if you're coming from the Incheon or Seoul area, you will have to take the Subway Line 7. Get off at Bucheon Stadium Station (부천종합운동장역) exit 2. 
Once you get out of the subway, just walk straight and pass the Bucheon Stadium. You will see the entrance to the Wonmisan Azalea Mountain on your left.
The journey to Bucheon Stadium might seem very far to you but trust me, it is worth it! 
I hope this post was helpful for you and that you will add this beautiful location to your list of things to do during the Spring season in South Korea. 
If you want to see more about my life and travels in South Korea, you can follow me on Instagram and TikTok. I post more up-to-date pictures and videos on there. 
You can also check out more blog posts here.