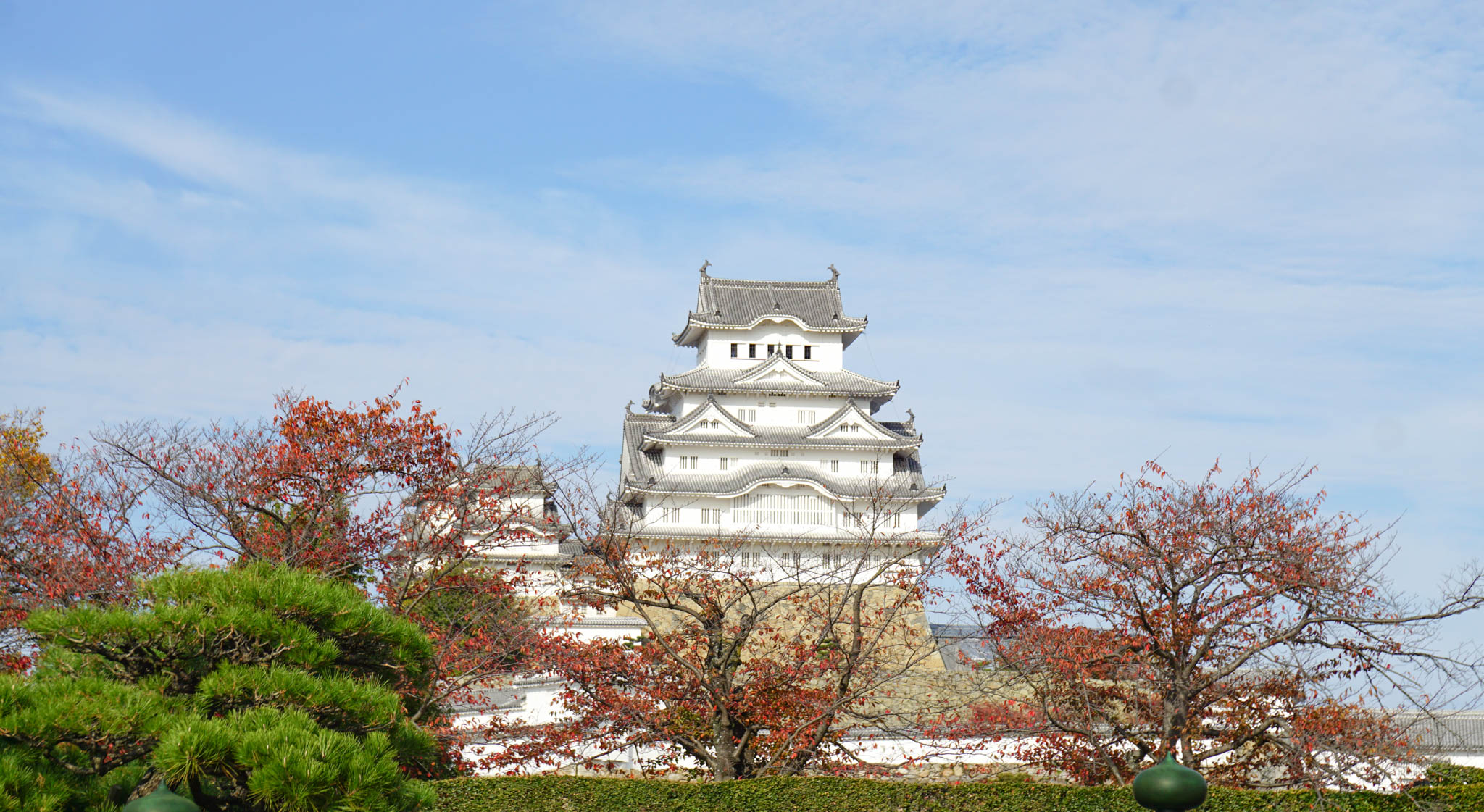 Himeji Castle, a UNESCO World Heritage Site only about an hour away from Osaka or Kyoto, is a must-see destination while you are in the Kansai area in Japan. Built in the 13th century and continuously expanded in the following years, the castle is now a popular destination for both locals as well as tourists. It is the largest castle structure in Japan. If you are already in Osaka, make sure you plan a day or half-day trip for visiting Himeji Castle!
Address: 68 Honmachi, Himeji, Hyogo 670-0012, Japan
Opening Hours: every day from 9 am until 4 pm
Walking through the castle grounds, visiting the castle itself, and taking time to take photos and admire the beautiful architecture, I would say you need about 1 1/2 to 2 hours minimum.
How to get to Himeji Castle
Check out this blog post I published on how to get to Himeji Castle from Osaka. It has all the info you need to find your way. In general, it will take you about an hour to get to the castle from Osaka.
Admission
If you are an adult visiting Himeji Castle in Japan, there are two different tickets you can purchase. 
One is the ticket to only visit the Castle (this ticket costs 1000 Yen / 7 EUR) or you can purchase the combination ticket which is a much better deal and also visit the Koko-en Garden that is located close to the castle (this ticket costs 1050 Yen and you save 20% of the garden ticket price).
Admission for students (elementary, junior high school and senior high school) are 300 Yen for the castle. 
What is the best time to visit?
Honestly, there is always a great time for visiting Hijemi Castle but if you want to avoid bigger crowds, I would always suggest going in the morning and on weekdays. I went to the castle at around 10:30 am and while there were already a few people, I still had a lot of space to walk around and could enjoy my time to the fullest. 
And visiting the inside the castle will also be a lot nicer with less crowds, simply because you have more time to look around a bit, take some photos out of the window and slowly walk up and down the stairs without feeling rushed. Just as a heads up, the stairs are very steep so be prepared for that and walk slowly!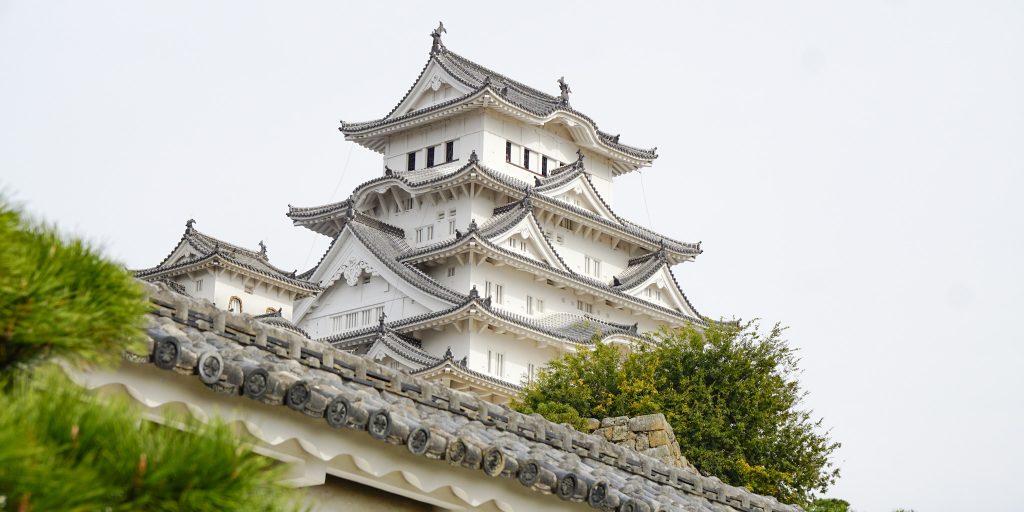 Koko-en is a beautiful Japanese garden that is located only about 5 minutes by foot away from Himeji Castle and definitely worth a visit, while you're there. Especially if you buy the combination ticket, you will save some money visiting the garden. 
Address: 68 Honmachi, Himeji, Hyogo 670-0012, Japan
Opening Hours: every day from 9 am until 5 pm
Admission: 310 Yen (2,20 EUR) for the garden alone if you don't get the combination ticket. Children pay 150 Yen (1 EUR).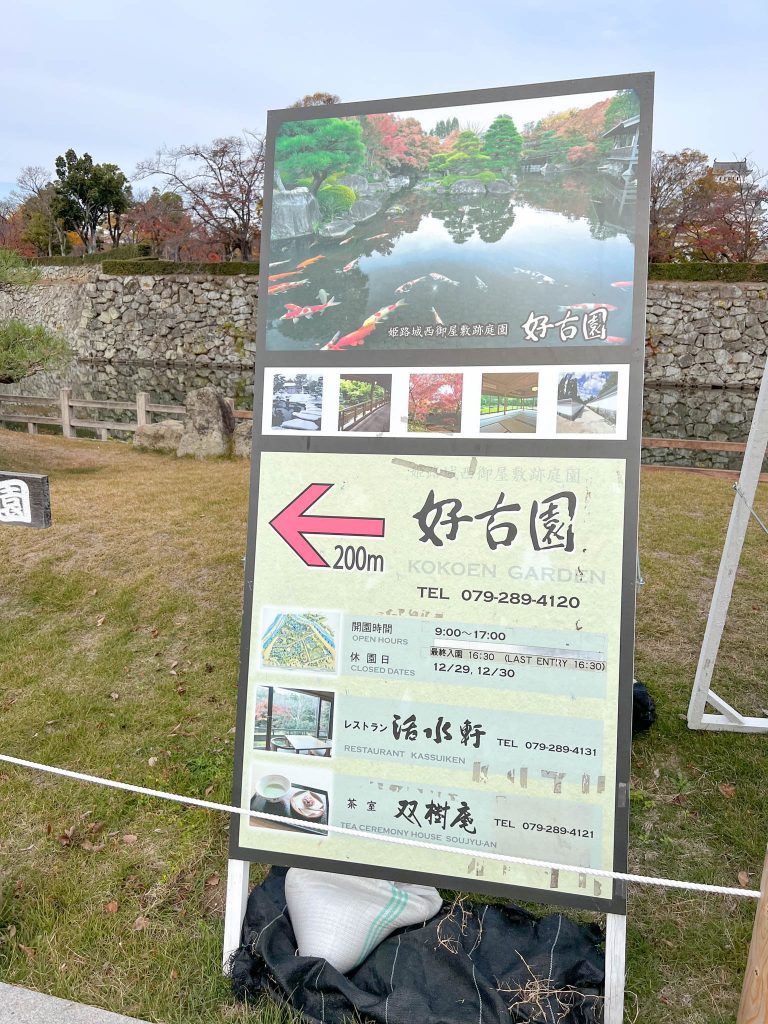 Koko-en comprises of 9 Japanese gardens in the style of the Edo period. The garden itself was only constructed in April 1992 but is nowadays a very popular place to visit in combination with Himeji Castle. 
All the gardens have different sizes and various different styles of landscaping. You can find a bamboo garden, a flower garden, "The Garden of the Lord's Residence", and also the "Tea Ceremony Garden". And if you're hungry, you can enjoy a meal at the restaurant inside Koko-en. 
Plan at least an hour to walk around the 9 gardens as you will need the time to admire the beautiful landscaping, ponds with Koi fish, and some small waterfalls.
I'd say especially during autumn season this place is absolutely magical with all the colorful trees you can find throughout the garden premises.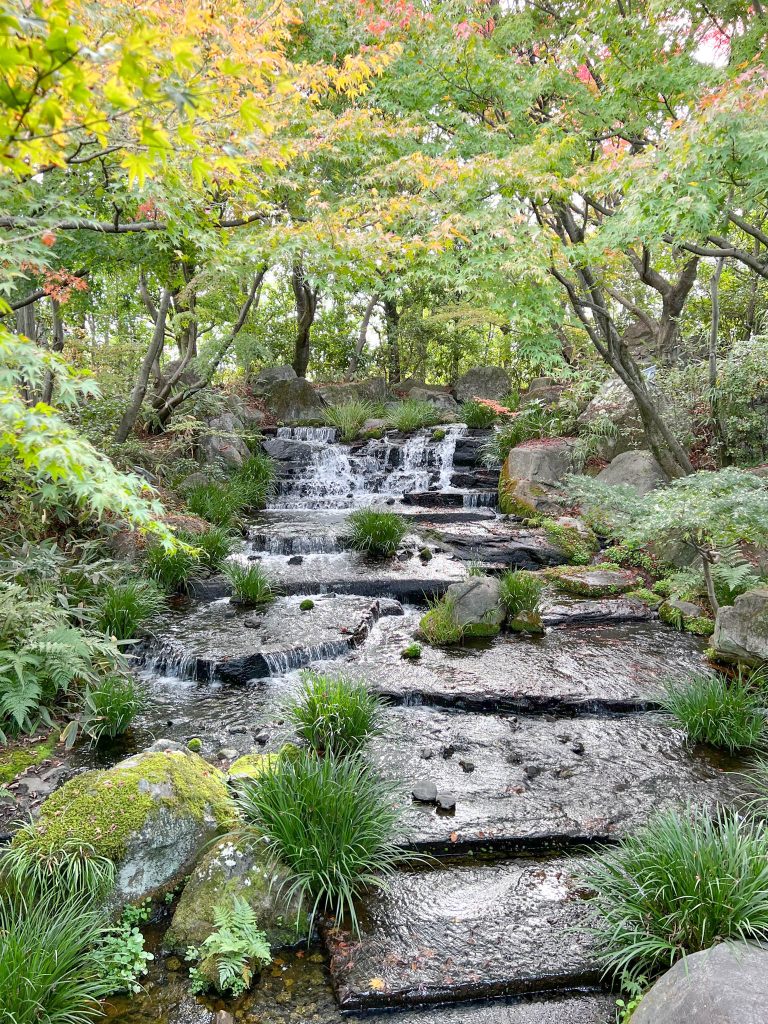 I hope this guide was helpful for you and that you will have a great time visiting Himeji Castle – I can only recommend it. If you have any additional questions, feel free to leave a comment below. 
And if you would like to read more about Japan, then click here.