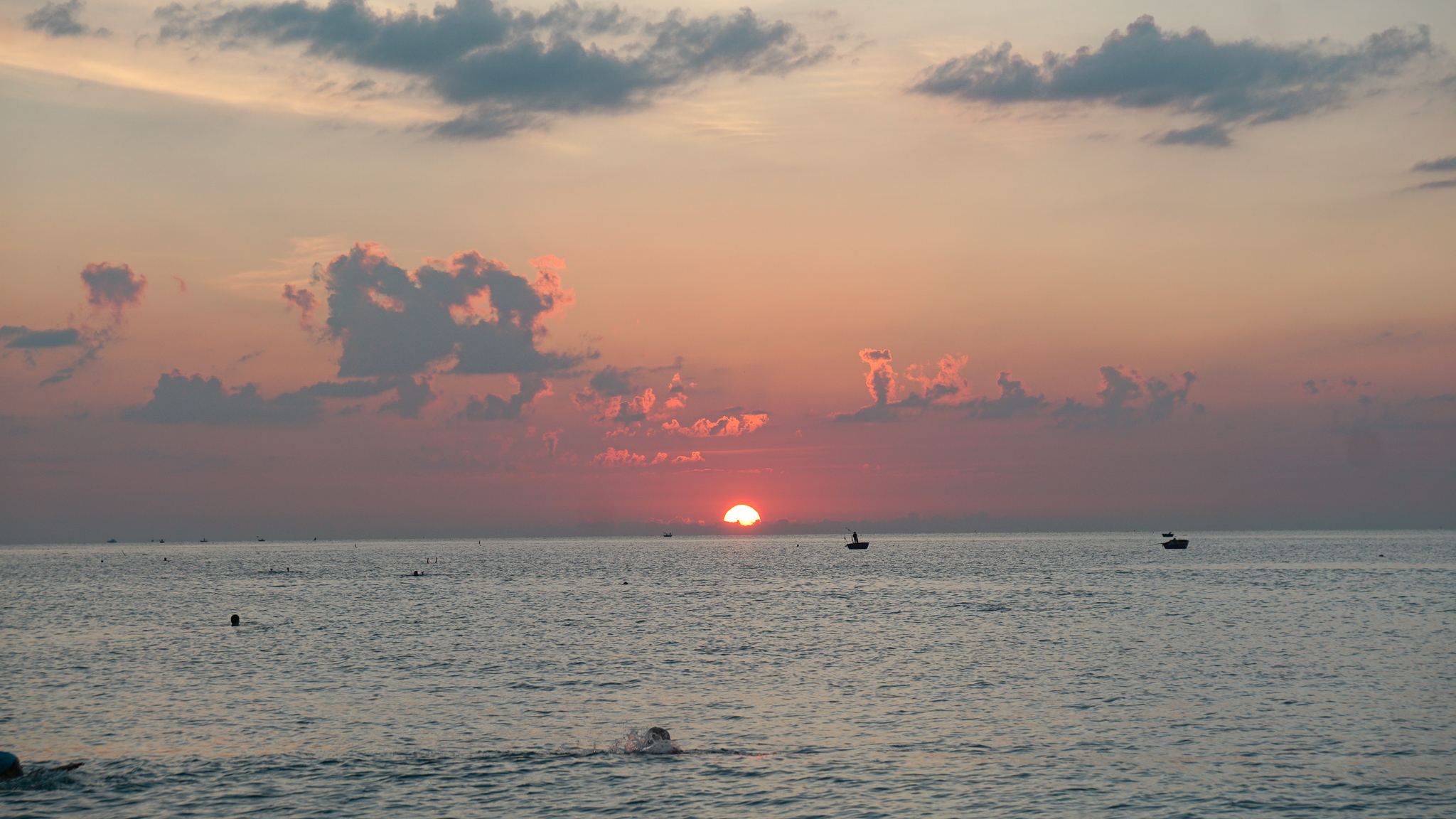 While My Khe Beach is not the greatest spot to watch the sunset, it is an even better location to see the sunrise in Da Nang over the East Vietnam Sea. But be prepared to wake up early in the morning as the sun comes up at around 5:20 am during the summer months and latest at 6:15 am during the winter months. 
I recommend that you get to the beach an hour before sunrise as you will already be able to see the beautiful sky lit up in orange and red colors before the sun even comes up. You'll be able to see a beautiful combination of warm colors form and change in the sky.
In the morning, you'll notice many people on the beach going for a swim, doing some light exercises or even meditating at the beach. But who can blame them? It's the perfect scenery for it and I would probably do the same if I lived there and the heat is getting too unbearable to do outdoor activities during the daytime.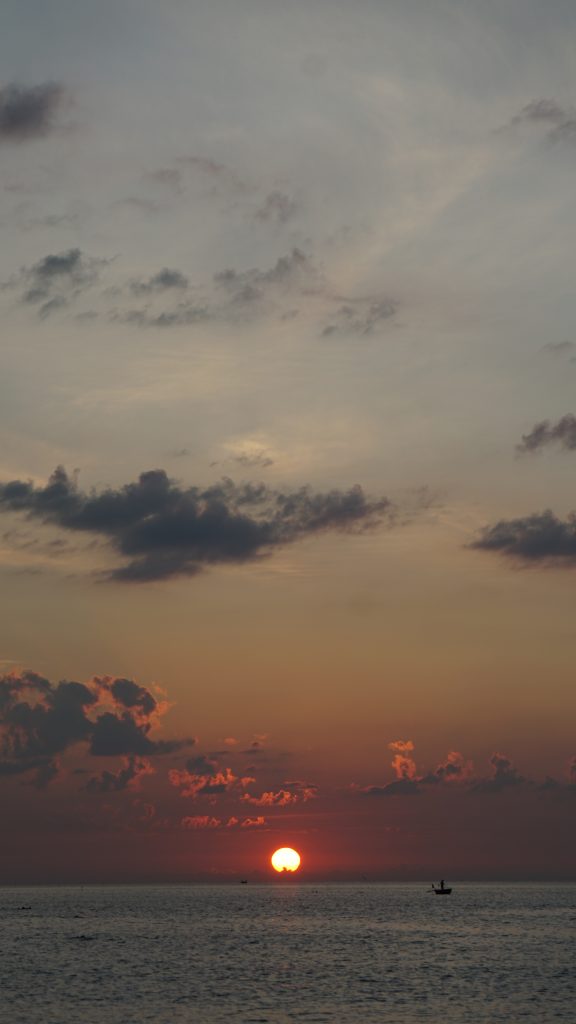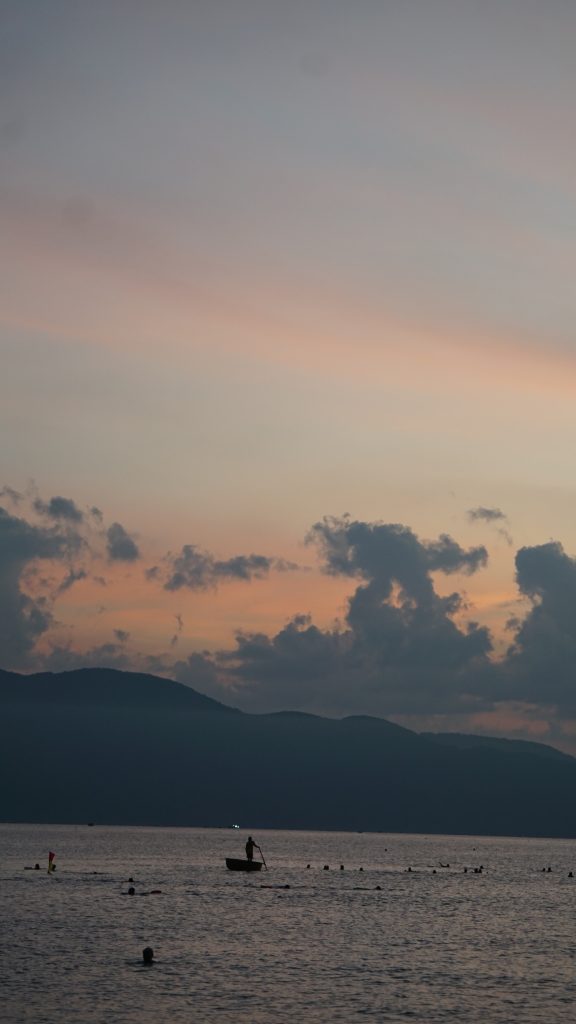 Unfortunately, I only went to see the sunrise in Da Nang on my last day traveling in Vietnam and I do wish I would have gone sooner. I was already so in love with My Khe beach and spending the day and evenings just sitting at the beach but the morning is completely different. Taking a little morning swim or just sitting at the beach and enjoying the moment was such a peaceful experience and an amazing start to the day. 
By the time I left the beach, I saw huge crowds of people flocking to the beach to take photos and enjoy the day before the heat kicked in. 
What's your favorite spot to watch the sunrise? 
And if you want to read more about my trips to Vietnam, click here.