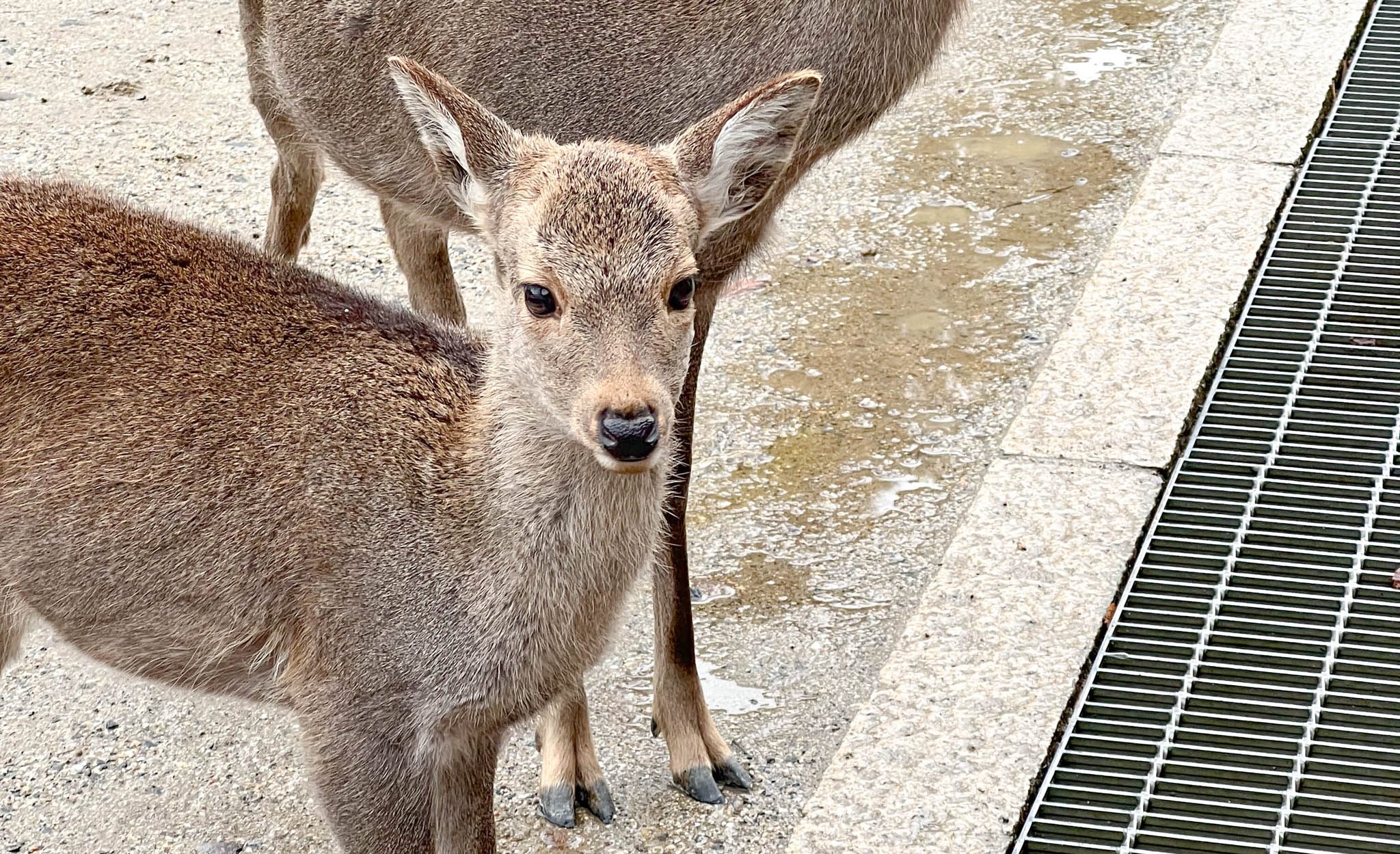 Have you ever wondered what it's like to be surrounded by hungry deer, headbutting you, and chewing your clothes? Then Nara is the place to be! I guess feeding deer in Nara is on many people's bucket lists when they visit and so I want to give you a quick guide on Nara and the many other sights you can actually visit while you're there because Nara has so much more to offer!
Although I must say: the deer are pretty cool!!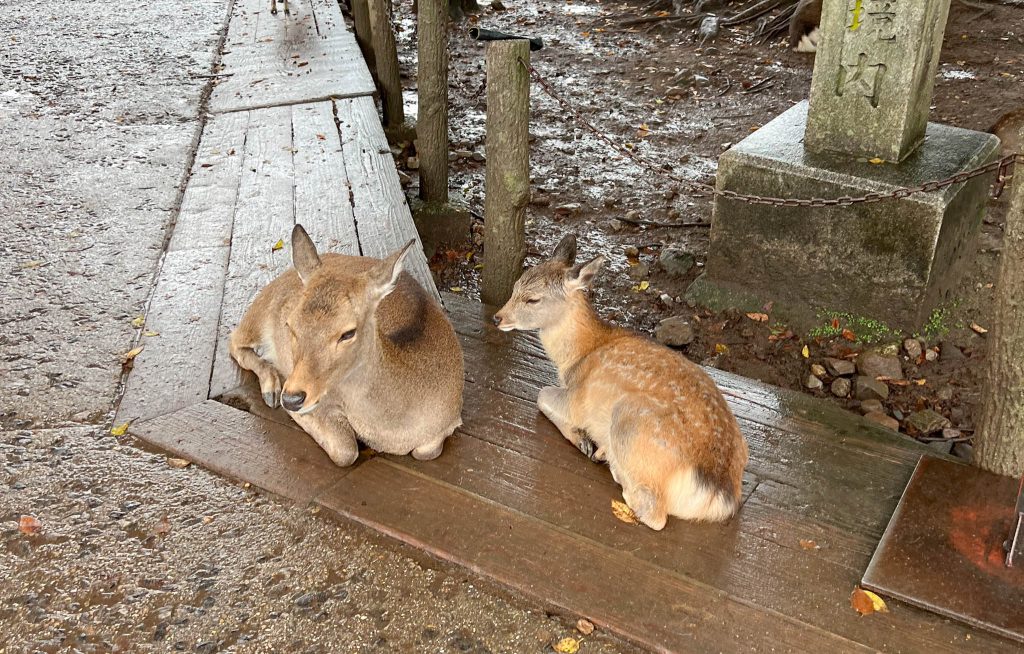 How to get to Nara?
In order to get to Nara Park, you want to get off at Kintetsu-Nara Station, and depending on whether you are coming from Osaka or Kyoto, there are a few different transportation options. 
From Kyoto
I was taking a day trip from Kyoto to Nara and so I hopped on the express Karasuma line from Gojo Station (you can also get on at Shijo Station or Kyoto Station) and arrived in Nara 50 minutes later without having to change trains. 
This particular train only comes 1-2 times per hour and I would highly recommend that you check a day prior when the train is departing. You can do so on Google Maps or ask the subway staff. They have the schedule available and can help you out. 
The one-way train ticket cost me 900 Yen (ca. 6,20 EUR) and I paid with the ICOCA card that I had topped up the day before. 
From Osaka
Getting from Osaka to Nara also takes about 50 minutes by train. There are many different options you can take. 
From Osaka Station, you can take either the Osaka Loop Line or the Midosuji Line and then switch to the Kintetsu-Nara or Hanshin-Namba Line. The trip will cost anywhere between 680 Yen (ca. 4,70 EUR) to 940 Yen (6,60 EUR) for a one-way ticket depending on which route you are going to take. 
I would suggest you check Google Maps first on how to best get there from the subway station closest to you and when trains are departing. 
Admission: free
Address: Nara, Japan (奈良県)
Opening Hours: 24 hours
The place to be if you want to see the deer. Get out at exit 2 of Kintetsu Nara Station, turn right and walk about 200 meters to the entrance of the park.
And I have to say up front: I was impressed with how big the park is and how many deer there actually are. Before I arrived I thought there was just a small area within the park where you would find deer and be able to feed them but noooo – there are so many deer everywhere. Nara Park is home to more than 1000 deer. The most hungry ones are of course right by the entrance, but if you continue walking a little further you will find many more deer and sometimes even small ones with their mama deer. You can buy special crackers for 200 Yen in the park for feeding deer in Nara. Just make sure you refrain from feeding them anything else than what you can purchase.
The precious existence of deer in the Nara region actually derived from the legend that the god Kasuga Taisha descended on a white deer.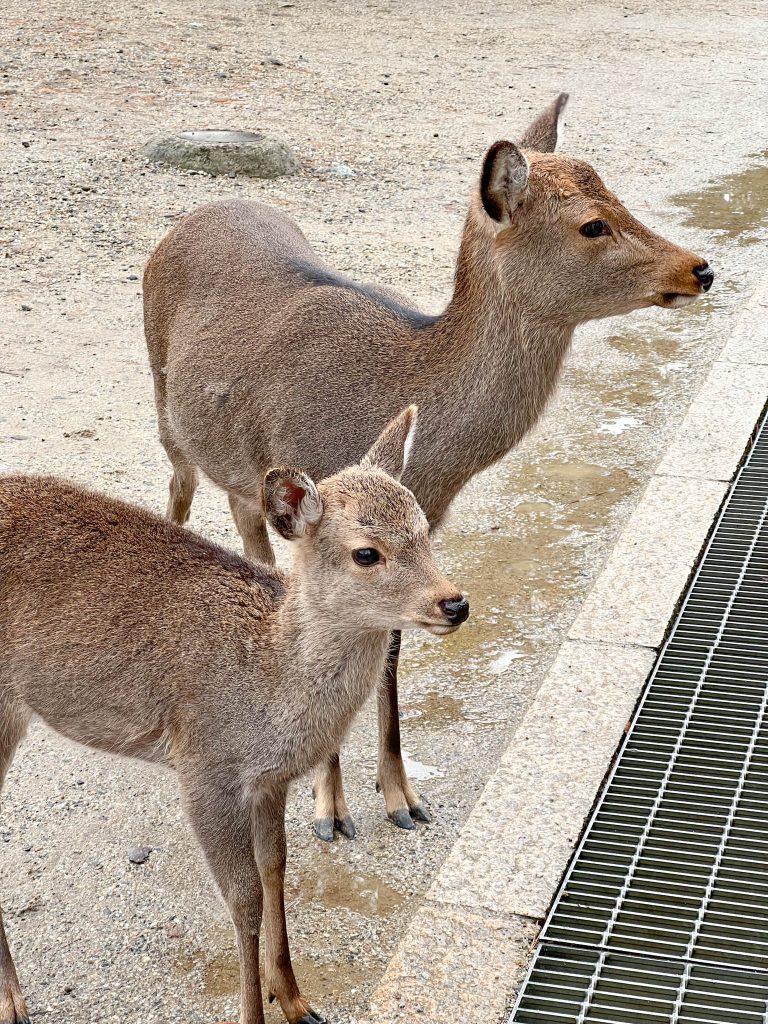 Just like you have probably seen in many videos or images, the deer actually bow for food. I first thought that they would only bow if you do it first or when they see the food but they actually just bow all the time in the hopes of receiving crackers. And some of them do it more passionately than others!
Admission: 600 Yen for adults
Address: 406-1 Zoshicho, Nara, 630-8211, Japan (〒630-8211 奈良県奈良市雑司町406-1)
Opening Hours: every day from 7:30 am until 5:30 pm 
Home to one of the world's largest buddha statues with 16m in height can be found at Todai-ji Temple. It is a magnificent statue and no picture does the actual size justice. Todai-ji Temple is one of Japan's most famous temples and was initially built in the mid-700 hundreds. However, the temple burned down but has been rebuilt every time. 
If you're already in the area, I would highly recommend you visit this place. I think after feeding deer in Nara this was the second highlight of my daytrip.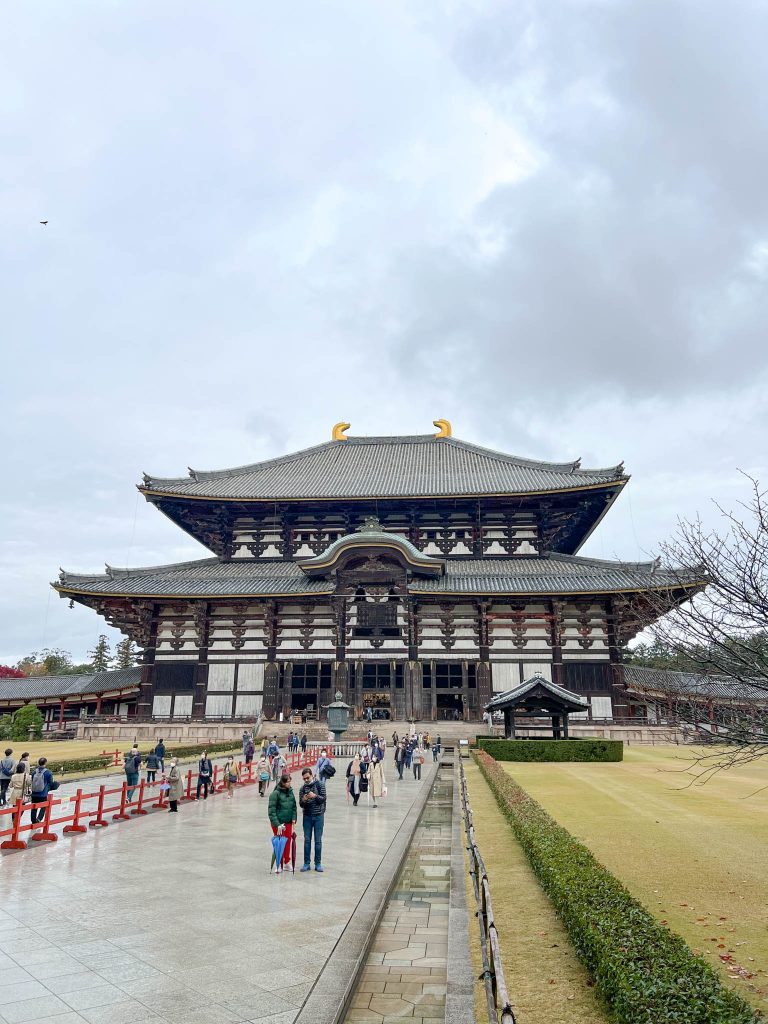 Admission: 1200 Yen for adults
Address: 74 Suimoncho, Nara, 630-8208, Japan (〒630-8208 奈良県奈良市水門町74)
Opening Hours: Wednesdays through Mondays from 9:30 am until 4:30 pm (closed on Tuesdays)
Although the entrance fee is quite expensive compared to other sites and gardens in Japan, I do recommend visiting Isui-en Garden. It is a beautifully made garden and you can really tell that they put a lot of work and effort into maintaining it. There are a few people walking around offering free short guided tours which are very interesting. 
One fact I learned during the tour is that nothing in a Japanese garden is ever symmetrical. Everything is built to be asymmetrical compared to many of the western gardens. Once I knew that and paid more attention to the landscaping and design of buildings, I did realize that in fact nothing was symmetrical.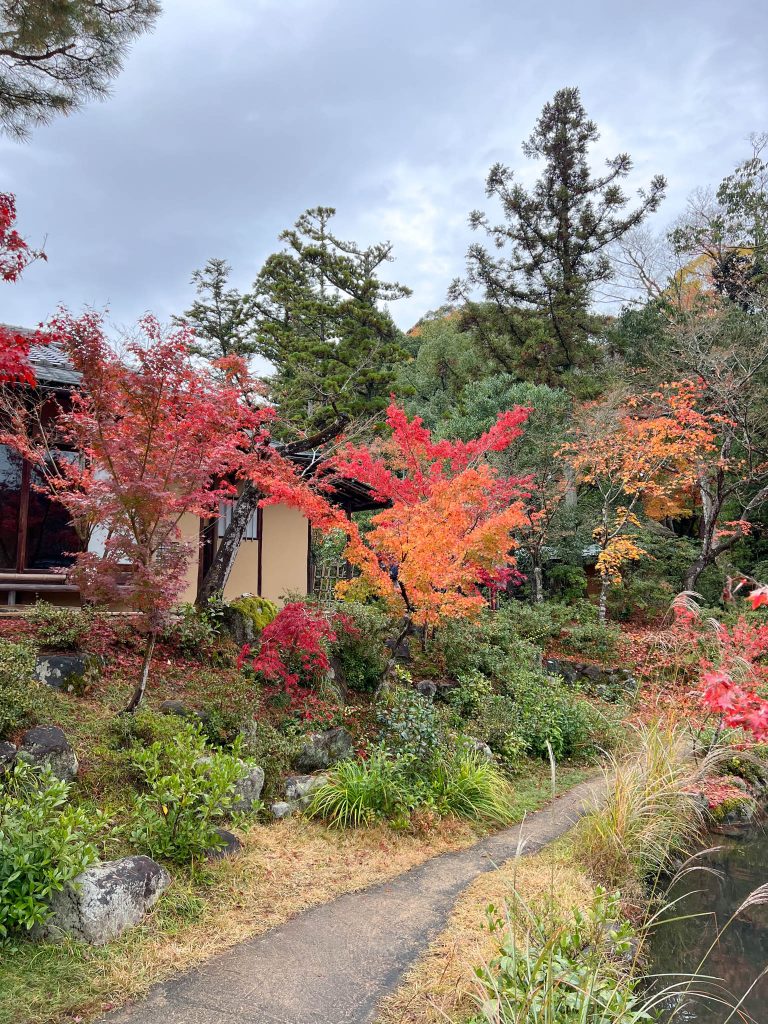 Admission: free
Address: 60-1 Noboriojicho, Nara, 630-8213, Japan (〒630-8213 奈良県奈良市登大路町60-1)
Opening Hours: every day from 9:30 am until 4:30 pm
This garden is located right next to Isui-en garden and is compared to Isui-en, free of charge. Yoshikien is a temple garden from the Edo period. It was opened to the public in 1984. There is a beautiful pond with a team room where you have an amazing view over the garden. During the autumn season, many of the trees will be shining in red and orange colors and during spring you will find many beautiful flowers blooming throught the garden. 
I hope that this guide was helpful for you and that you can add some other items to your list when you are traveling to the region for feeding deer in Nara. 
If you have any additional questions or comments, please leave them in the comment box below and I will reply. 
I would also appreciate it if you checked out my other Japan posts here and follow me on Instagram or TikTok where I post a lot of pictures and videos of my trips.