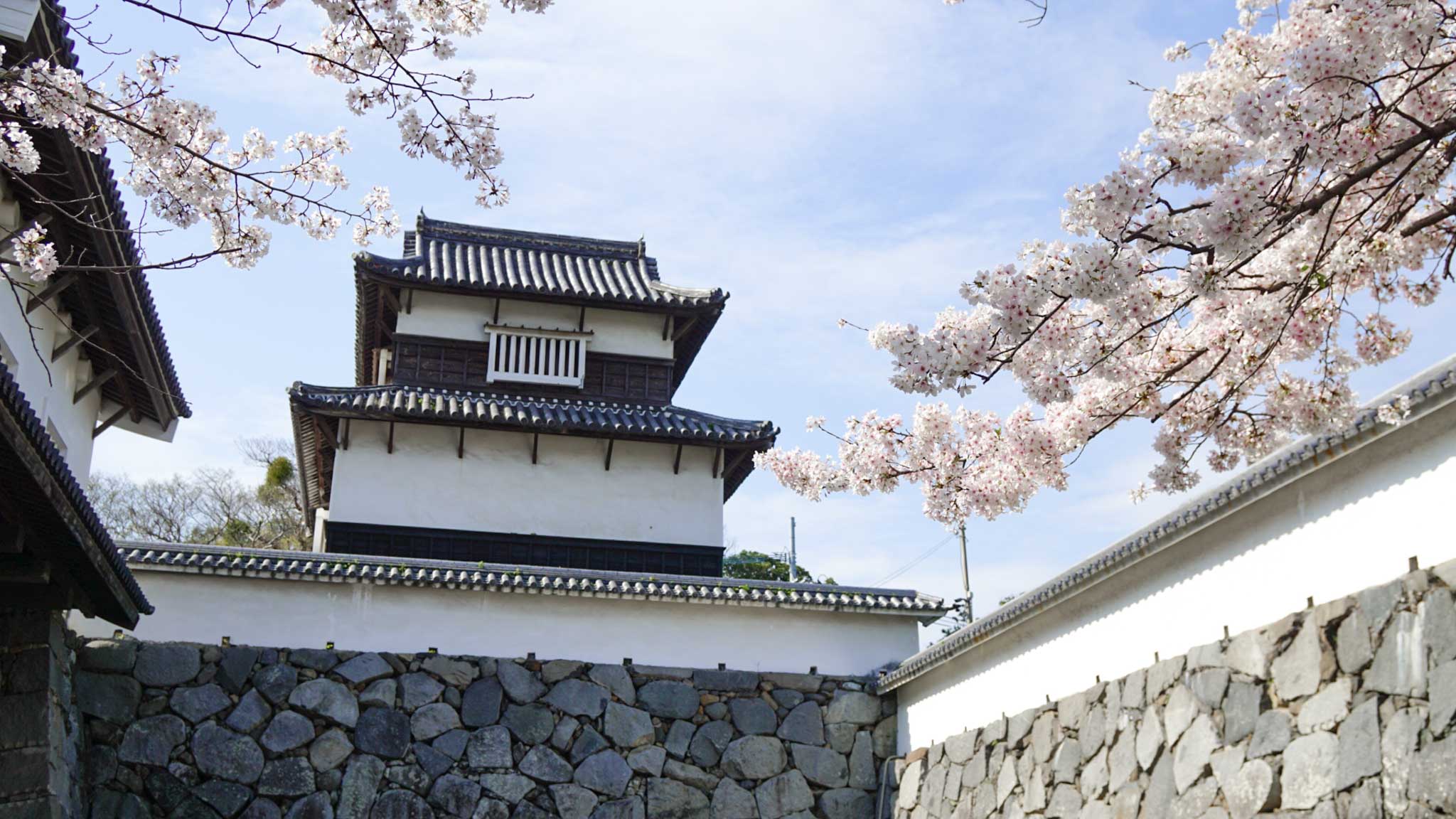 My absolute favorite season of the year is the Cherry Blossom season. And for a while now it had been my dream to experience them in Japan. In 2023 I was lucky enough to experience the beautiful Cherry Blossom in Fukuoka. Since you can never full predict when the flowers will bloom as it highly depends on the weather, you have to be a little lucky to be there at the right time. But do check forecasting sites for some estimate dates for the next years. Usually Cherry Blossom will be at the end of March/beginning of April.
Now I want to share with you some of my favorite spots to see Cherry Blossom in Fukuoka, Japan. 
You can find the blooming trees all over the city but there are a few spots where you will see a majority of them in one place which will be absolutely magical.
Address: 1-4 Jonai, Chuo Ward, Fukuoka, 810-0043, Japan (〒810-0043 福岡県福岡市中央区城内1−4)
Opening Hours: 24/7
Admission: free (apart from the evening shows)
Maizuru Park was my favorite location for Cherry Blossom trees. You can find them all throughout the park and there is even a festival in the evening where you can see them lit up at night and will be able to taste some amazing street food at some of the food stalls. 
The park itself is located in the heart of Fukuoka and easily accessible by public transportation. Get off either at Ohori Park Station Exit 5 or Akasaka Station Exit 2.
The park is also home to some historical buildings which include the Fukuoka Castle ruins that offer an insight into Fukuokas history and are worth checking out.

In general, Maizuru Park is a great place to take a walk, have a small picnic or just relax and unwind. 
Address: 1 Chome-1 Tenjin, Chuo Ward, Fukuoka, 810-0001, Japan (〒810-0001 福岡県福岡市中央区天神1丁目1)
Opening Hours: 24/7
Admission: free
Tenjin Central Park is a wonderful little park in the heart of Fukuoka and in close proximity to Tenjin Station. During Spring, you will be able to see many beautiful Cherry Blossom trees blooming right along a river. Locals and tourists will sit in the park, having a picnic, and simply enjoying the beautiful sight and weather. 
Address: 13 Nishikoen, Chuo Ward, Fukuoka, 810-0061, Japan (〒810-0061 福岡県福岡市中央区西公園13)
Opening Hours: 24/7
Admission: free
Located just a 10 minute walk from Ohori Park and Maizuru Park, Nishi Park is another amazing location to see the many Cherry Blossom in Fukuoka. When I visited, they also had some food stalls for you to get a snack, some people did a picnic, and you can visit some of the shrines in the park. 
It's a lovely area to explore and take a rest at. 

Address: 2 Chome-7-1 Atago, Nishi Ward, Fukuoka, 819-0015, Japan (〒819-0015 福岡県福岡市西区愛宕2丁目7−1)
Opening Hours: 8 am until 5:30 pm
Admission: free
Getting to Atago Shrine is a bit of a workout. So be prepared to walk up a hill or many stairs. However, the workout is worth it as the view from the top is absolutely breathtaking. 
To get to the Atago Shrine, get off Muromi Station Exit 1 and walk across the river. After the first big crossing, you'll see a small street that you and turn right into in order to get to Atago Shrine I (there will be a sign pointing you in the right direction). If you take the second road, you'll be faced by many steps leading up to the top. Choose which one would be better for you! I chose to walk up the hill and then walk down via the stairs.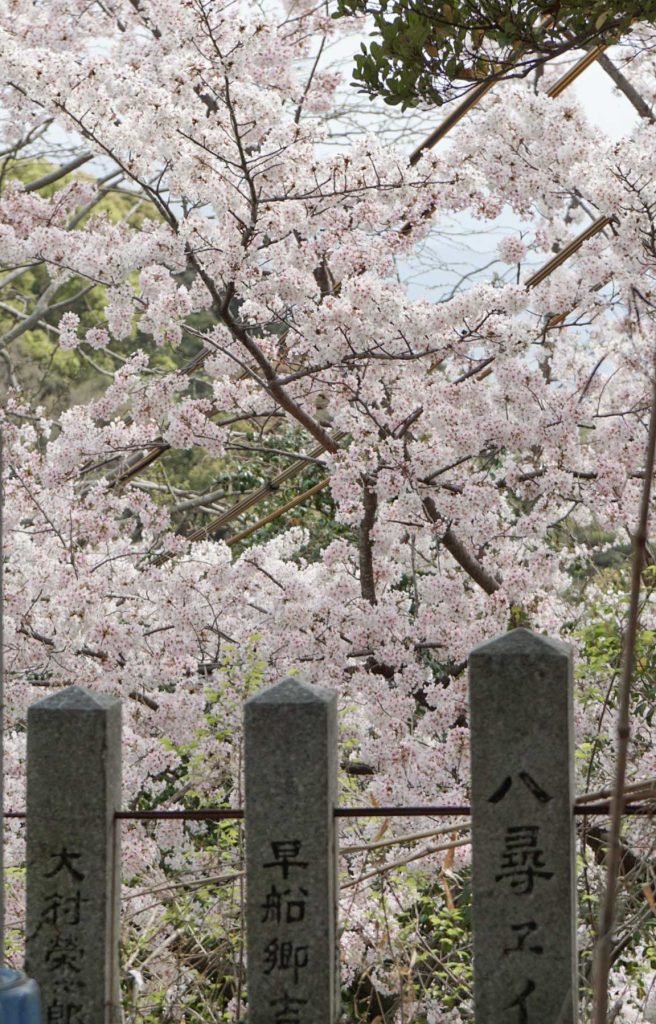 Have you traveled to Japan during Cherry Blossom season before? I would love to hear about your favorite spots in Japan. I don't think this was my last time visiting Japan during this season! 
And I do hope that I was able to give you some good recommendations on the best spots to see Cherry Blossom in Fukuoka. 
If you want to read more about my travels in Japan, click here.