If you happen to be traveling to South Korea during the summer, you will most probably also experience what the rainy season is like. The rainy season differs each year but usually goes from June until mid/end July. In some years you might experience more rain than in others so it's always good to have some back-up plans on what to do indoors when it is heavily raining outside. Plus the rainy season also brings along a very humid climate. That's why I put together this list of 9 things to do in Seoul during rainy season. That way you are prepared and have some inspiration on things you can do in order to escape the humidity and/or rain. 
1. Visit an exhibition or museum
There are so many fun and interesting exhibitions happening in Seoul all year round and especially during rainy season these are such a great place to visit. 
You can find exhibitions that are free and some that you will have to pay for. I always recommend that you keep an eye out for hashtags on "Instagram" containing the words exhibition and "Seoul". Some places you can check out that host year-round exhibition are the Annyeong Insadong complex, Dongdaemun Design Plaza, the National Museum of Korea, Leeum Art Museum, or Ground Seesaw.
Seoul is also home to so many amazing museums and many of them are also free of charge. You can visit the National Museum of Korea, the Seoul History Museum, the War Memorial of Korea, and many more.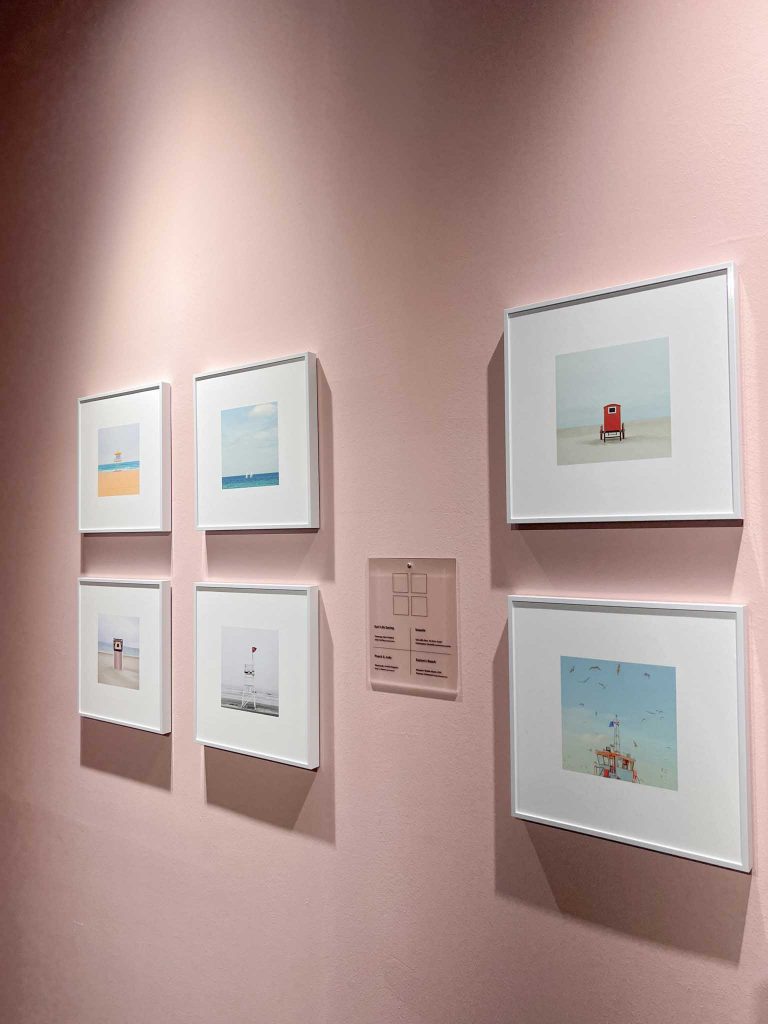 One of my favorite things to do in Seoul during rainy season is to visit a cafe. Seoul is home to so many amazing cafes and all of them have air conditioning and are usually sheltered from the rain. The rainy season is a perfect time to check off some of those cafes that have been on your list for a while. 
You can check out my blogs post on 5 Instagrammable Cafes in Seoul here if you need some inspiration.
3. Shop at one of Seoul's many malls or department stores
Just like other big cities around the world, you will also find many shopping malls inside of Seoul. While Seoul does have some outdoor shopping areas, you can find many malls to resort to. 
Check out my Seoul Shopping Guide blog post for some of the best areas to go shopping in Seoul. 
Some of the big malls also offer other things for you to do such as going to an aquarium, going to the cinema, playing games at an arcade or having some good food. 
4. Try out a Noraebang (Karaoke Room)
Karaoke rooms are a very popular activity for Koreans and that's why you will also find these almost anywhere in Seoul. Most of them are even open 24/7. And you don't even have to worry about going here alone – many people do that. 
So no matter if you're in a group with friends or alone, do try it one time during rainy season and spend an hour or more singing along to your favorite songs. 
5. Visit Gwangjang Market
Gwangjang market is a food market located between Jongno-5 station and Euljiro.4 Station in Seoul. It is a great place to try some local food and since the market is covered, you can easily find shelter in the rain while enjoying some local delicacies like Mandu, Jeon, or Kalguksu.
And don't forget to stop by the famous donut stand (Gwangjang Market Sweet Rice Twisted Bread Stick). You will most probably see a queue but the wait is worth it. You can find the place when you walk towards the Jongno-5 subway station.
6. Watch a movie at the cinema
Maybe you have already seen videos or photos of some of Seouls cinemas where you can lay in a lounge chair or chill on a bed type chair while watching a movie. But even going to just a regular cinema is still a great experience. You can try different popcorn flavors and watch some of the more popular big movies in English. Some popular cinema chains in Seoul are CGV or Megabox. This is always a fun activity and one of the many things to do in Seoul during rainy season.
And just as a tip: on the last Wednesday of the month is culture day. This means that some cinemas also have tickets for half the price to watch a movie. 
7. Visit one of Seouls Aquariums
Seoul has a few aquariums located all throughout the city and if you find yourself in Seoul during rainy season and either need to escape the humidity or rain, then they are a great place to go. 
Here are some of the big aquariums you could visit:
Coex Aquarium (513 Yeongdong-daero, Gangnam-gu, Seoul)
LOTTE World Aquarium (Seoul, Songpa-gu, Olympic-ro, 300 지하1층)
Aqua Planet 63 (50 63-ro, Yeoui-dong, Yeongdeungpo-gu, Seoul)
8. Relax at a Jjimjilbang (Korean sauna)
Goin to a JJimjilbang or also known as the Korean Sauna is another thing that you could do when it is pouring rain outside. There are different types of saunas and I recommend checking on Naver Map or Kakao Map if there is one in your area. I have personally never been to one but heard from many people that this is something they would also do during rainy season. 
Mostly, Jjimjilbangs are separated by gender consisting of dry heated rooms as well as cold and hot pools. Most of the time you will also be able to get body scrubs, have some snacks, and even stay overnight if you wish. Just keep in mind that going to a Korean Sauna means getting naked in front of others – so if you're not comfortable with that, this might not be a good place for you. 
The Korean saunas differ a little in regards to pricing but I have seen Saunas with an entrance fee of about 8000 to 12000 KRW.
You'll find arcades with fun games to play in many areas of Seoul – be it Gangnam, Hongdae, Sinchon, Konkuk University, etc. Arcades are a fun way to spend a rainy and humid day. Just make sure to bring cash with you when you go. 
I hope these tips on 9 things to do in Seoul during rainy season were helpful and you were able to stay dry from the rain. 
If you want to read more about Korea, check out my other blog posts here. 
I would also be grateful if you could follow me on Instagram or TikTok where I post updates on life in Korea and travels throughout Asia.