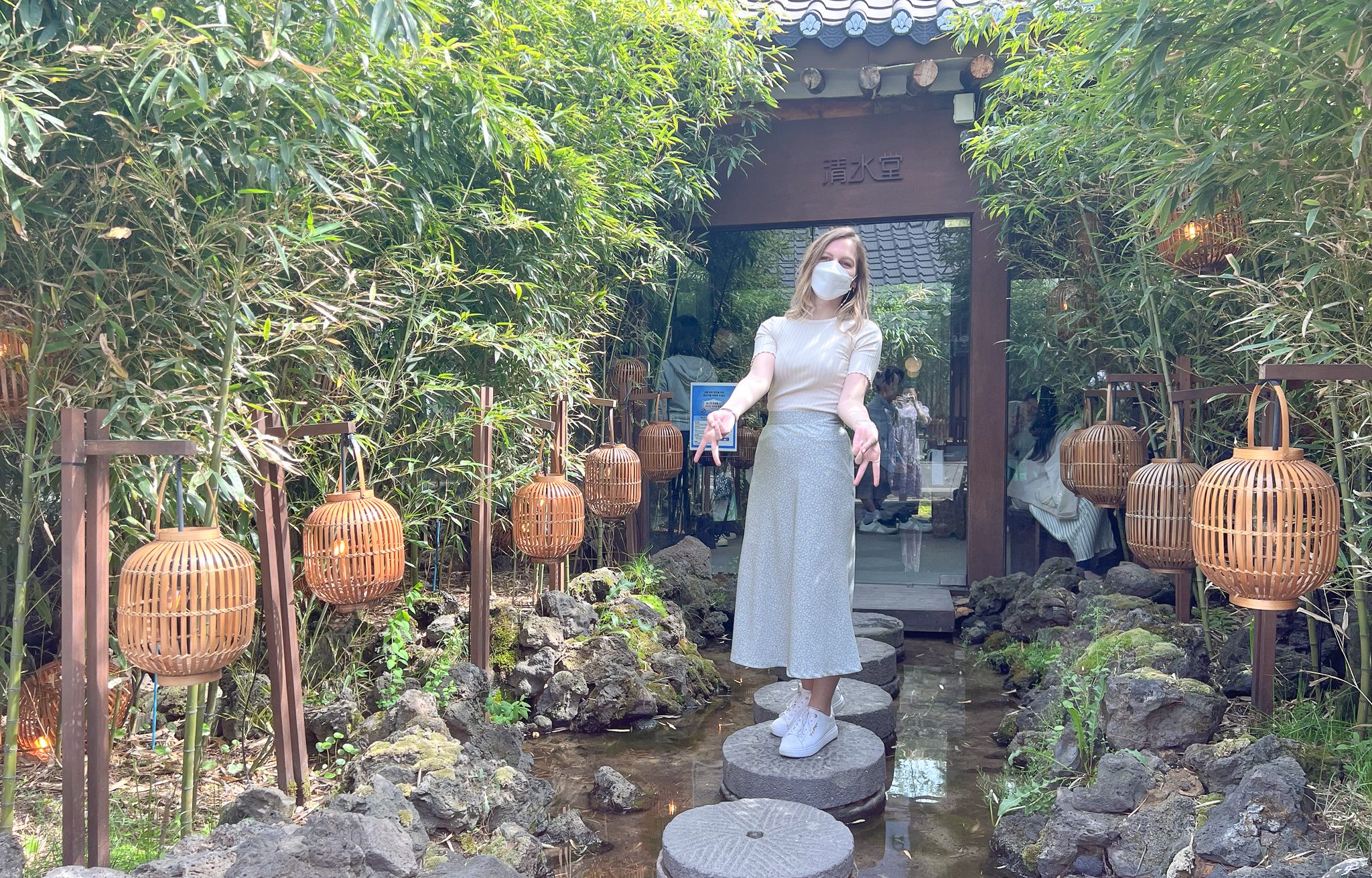 Seoul is home to hundreds of beautiful and unique cafes all throughout the city. You will find minimalistic all the way to very fancy decorated or themed cafes. There is definitely something for everyone. And although there are so many cafes and it is difficult for me to decide which ones are best, I tried to pick out 5 cafes that I believe are some of the most Instagrammable cafes in Seoul.
Address: 48-7 Songpa-dong, Songpa-gu, Seoul (서울특별시 송파구 송파동 48-7)
Opening Hours: every day from 1 pm until 11 pm
Instagram: @seoulism_official
Seoulism is located in the Jamsil area with an amazing view of Lotte Tower. This cafe can also get quite crowded especially in the outside section due to its amazing view of the city. 
It's a bit difficult to find at first but just use Naver Maps and I am sure you'll find it. 
The upper area with the Seoul sign is actually not for seating and just for taking pictures so that you do not disturb anyone. They also change the decorations around the Seoul sign according to the different seasons. I visited during Spring so they had the cherry blossom decorations up.
I must say that I also really enjoyed their drinks and especially the cake. The cafe is a bit pricey but I guess that comes with the view.
Address: 16 Apgujeong-ro 56-gil, Gangnam-gu, Seoul (서울특별시 강남구 압구정로56길 16)
Opening Hours: every day from 10 am until 10 pm
Instagram: @mooni__cafe
This cafe had been on my list for quite a while and the interior definitely did not disappoint. Cafe Mooni is located in the Apgujeong Rodeo area and is worth a visit while you're in the area. There are many seating opportunities and it feels like every corner is a pretty new spot for taking pictures.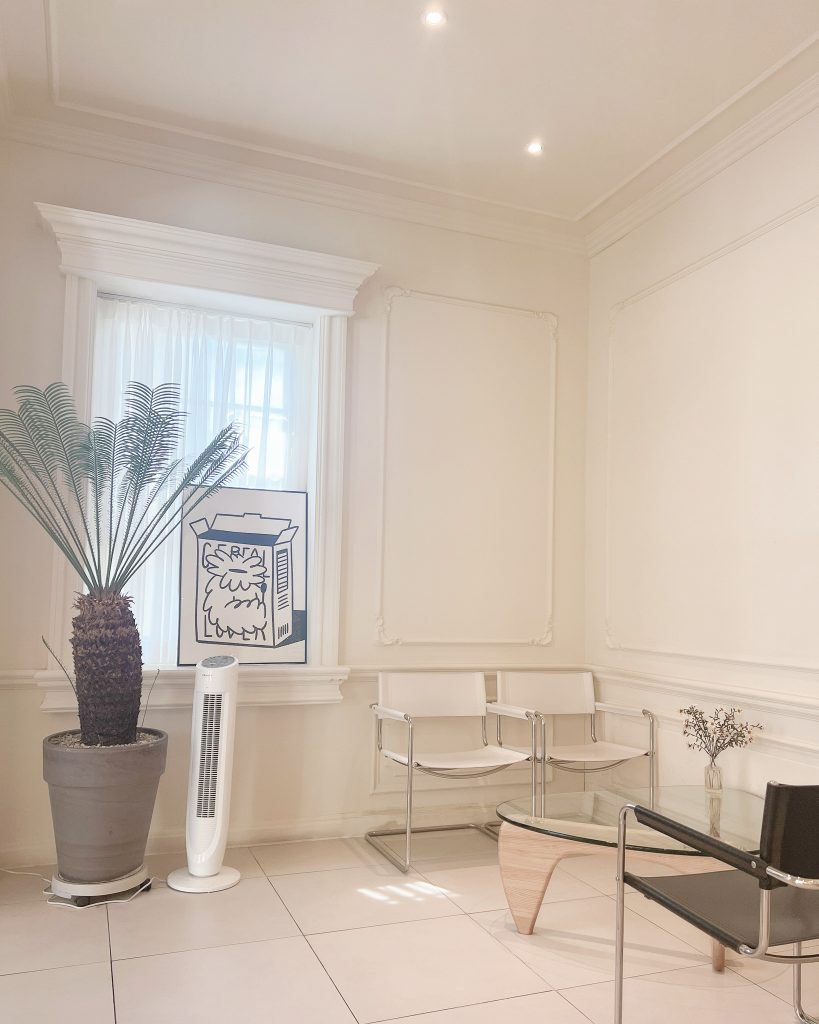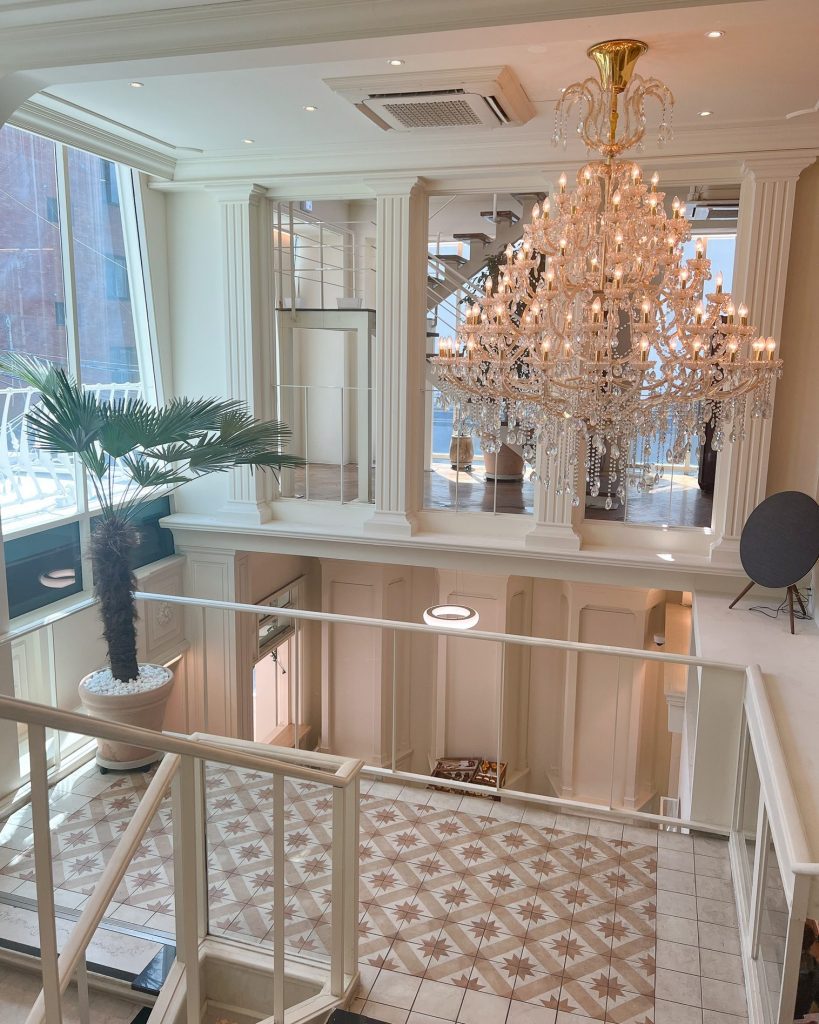 Address: 31-9 Donhwamun-ro 11na-gil, Jongno-gu, Seoul (서울특별시 종로구 돈화문로11나길 31-9)
Opening Hours: every day from 11:30 am until 10 pm
Instagram: @cheongsudang_
I visited this cafe in Ikseondong on my birthday this year. If you haven't been to Ikseondong, make sure to add it to your list because you will find many other cute cafes and restaurants all throughout the little alleyways. 
This one was, however, my favorite in terms of design and atmosphere. Be prepared to wait though, because it can get very crowded as it is so popular.
There are a few other locations of Cheongsudang all over Seoul that you can also visit. 
Address: 20-12 Jandari-ro, Seogyo-dong, Mapo-gu, Seoul (서울특별시 마포구 서교동 잔다리로 20-12)
Opening Hours: every day from 11 am until 10 pm
Sinidoga is one of my favorite cafes in Hongdae and definitely a very Instagrammable cafe to go to. There are many cool picture spots and you have many mirrors to take selfies right in front or inside the cafe. 
Another plus point for this cafe is that they also serve really delicious hot tea.
Address: Seoul, Mapo-gu, Seongmisan-ro, 161-10 카페 1.5층 (서울특별시 마포구 성미산로 161-10 카페 1.5층)
Opening Hours: Wednesday through Sunday from 12 pm until 9 pm (closed on Monday, Tuesday)
Instagram: @greem_cafe
Have you ever heard of 2D cafes? Those that look like you are in a 2D world? There is one of those in Seoul and I would say it is definitely worth a visit. It was my first time at a 2D cafe so it was extra special and it was actually a really cool experience. Even the mugs looked like they were in 2D.
I hope you will have a great time visiting Seoul and checking out some of those Instagrammable cafes in Seoul while you're there. 
If you have any questions or comments, please leave them in the comment box below. 
Read more here on other Korea blog posts.