The fall foliage season, called koyo or momiji in Japanese, is the second most popular time to visit Japan, right after Cherry blossom in Spring (Sakura). I honestly have to say that I am entirely grateful to have visited Kyoto during this time of year. I was in awe throughout my whole trip. The combination of beautiful colored leaves together with red and brown shrines and temples was purely breathtaking. If visiting Kyoto during fall foliage is not yet on your bucketlist, add it to it. It will be such an amazing experience that you will never forget!
When is the beginning of fall foliage season?
This will depend from region to region and I highly recommend you do some research beforehand. I was lucky enough to have booked my ticket right during fall season (this was not intended but I am absolutely happy I did). There are countless websites and forecasting sites that will give you a good indication on when you will see the most colorful trees in which region or city.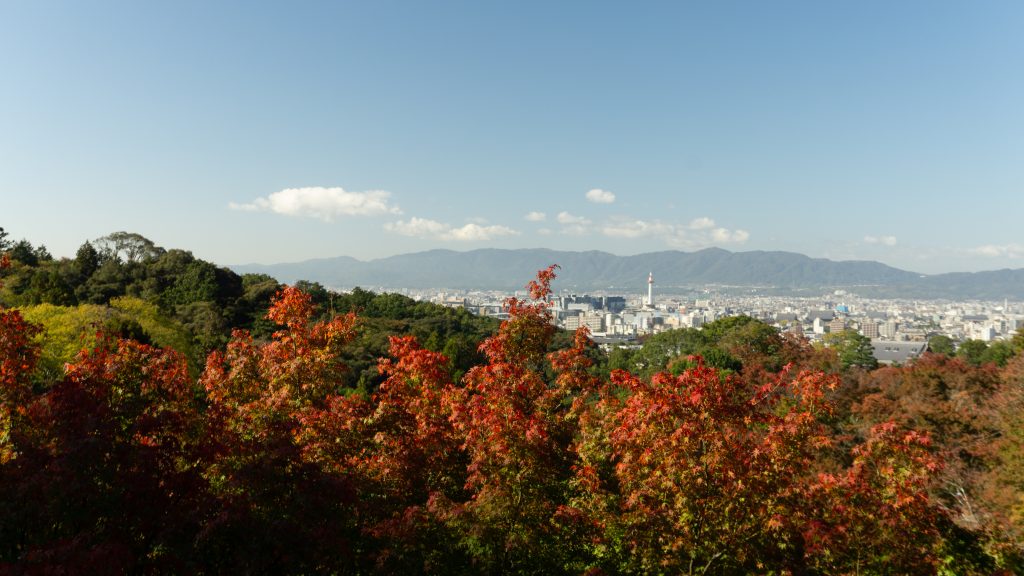 I spent 6 days in Kyoto during November which gave me enough time to explore all the different temples and shrines. Not only the ones from the guide book, but especially those that you would just randomly find while walking through the streets. During that week, I have collected some tips on how you can make the best out of visiting Kyoto during fall foliage season.
Tip 1: Wake up early
There are definitely a few places you want to wake up super early for – one of those being the Fushimi Inari Shrine as well as the Arashiyama Bamboo Forest. It will definitely be very crowded when you visit Kyoto in November so prepare for the crowds.
For both of these places I woke up quarter to 6 in order to get there by around 7:30. Even that was not early enough as there were already a few people but it was still much better than if I would have arrived at 8:00 or 8:30.
Tip 2: Don't just follow your guide book
One thing I have learnt during my few days in Kyoto is that every temple that is mentioned in a guide book will be super crowded. However, once you go someplace else, you will be able to properly take in the beauty and calmness of the place. Everywhere I go, I always try to just walk and see where I end up. The most amazing places are found when you aren't looking for anything. And that was exactly the case in Kyoto. By just walking a few more steps to the right or left, you will find yourself in a completely different spot far off from all the tourist crowds.
Where can you view the most colorful trees?
This one is quite easy to answer: Everywhere. Everywhere you go, you will see bright red, orange, green and yellow trees. You'll find these trees all around Kyoto. However, I do have some suggestions on where you can take beautiful pictures during fall foliage:
Tenryuji Temple
Close to the Arashiyama Bamboo Grove, you'll find the Tenryuji Temple. I highly recommend visiting it right when it opens to avoid the bigger crowds. The colorful trees at the edge of the pond make for a wonderful picture background.
Ninna-ji Temple & Garden
One park that I liked a lot was the one around the Ninna-ji temple in the north of Kyoto. You'll be able to visit the park for free but will have to pay if you want to visit the temple or any other site. You'll find countless bright red trees that are just absolutely beautiful. Since the park isn't one of the top tourist attraction, you will also be able to just walk around and admire your surroundings without getting in people's way.
Kiyomizu-dera
Kiyomizu-dera is a temple at the Gion district in Kyoto and very popular amongst tourists. The views from the temple and the surrounding garden are unbelievable. Especially during the fall season, you will be able to take amazing pictures with the orange pagoda in the background. But you will need to take into account the many people visiting the temple. As a tipp: I recommend walking a bit further and not just staying at the temple because you will find a smaller version pagoda with absolutely no people around it and the views leading up to the small pagoda are unbelievable.
Site of Kotokiki Bridge
When taking the bus to Arashiyama Bamboo Grove, you will get off next to the Kotokiki Bridge which grants you with a view of a forest full of colorful trees. And even if it is raining, the view is still pretty spectacular.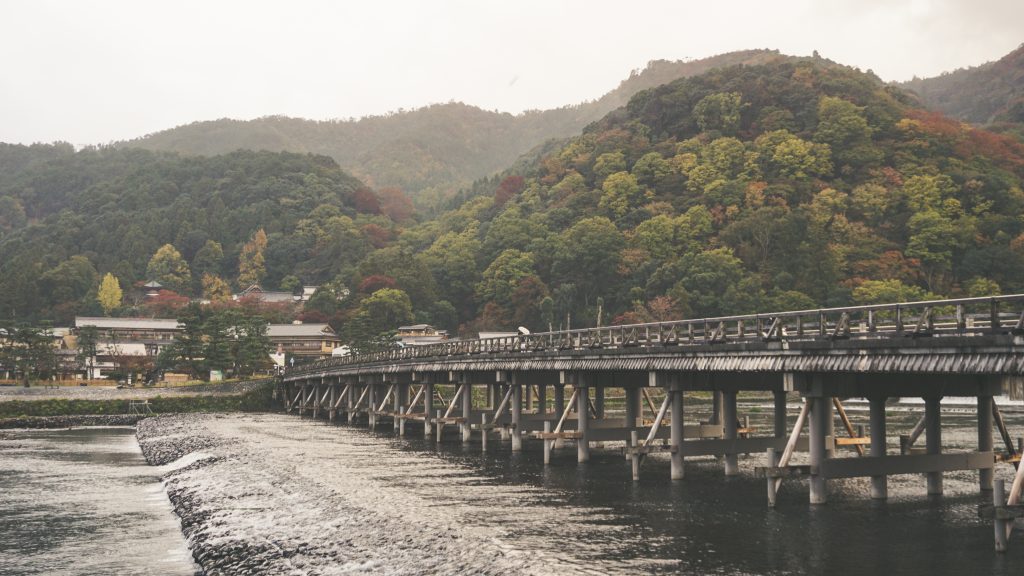 If you want to read more about my trip to Japan, click here.